How one home builder is continuing a legacy while adapting to change
Birkholz Homes, a family business that started in 1968, has a reputation for building quality custom homes that are simple and elegant, while keeping in mind the style of the neighbourhood. Kevin Birkholz, along with his wife Penny, took over the family business in 2000 and they continue to adapt the business for the local market. We sat down with Birkholz to discuss how the business has evolved, his favourite parts of Edmonton, and where he sees the future of home building in our city.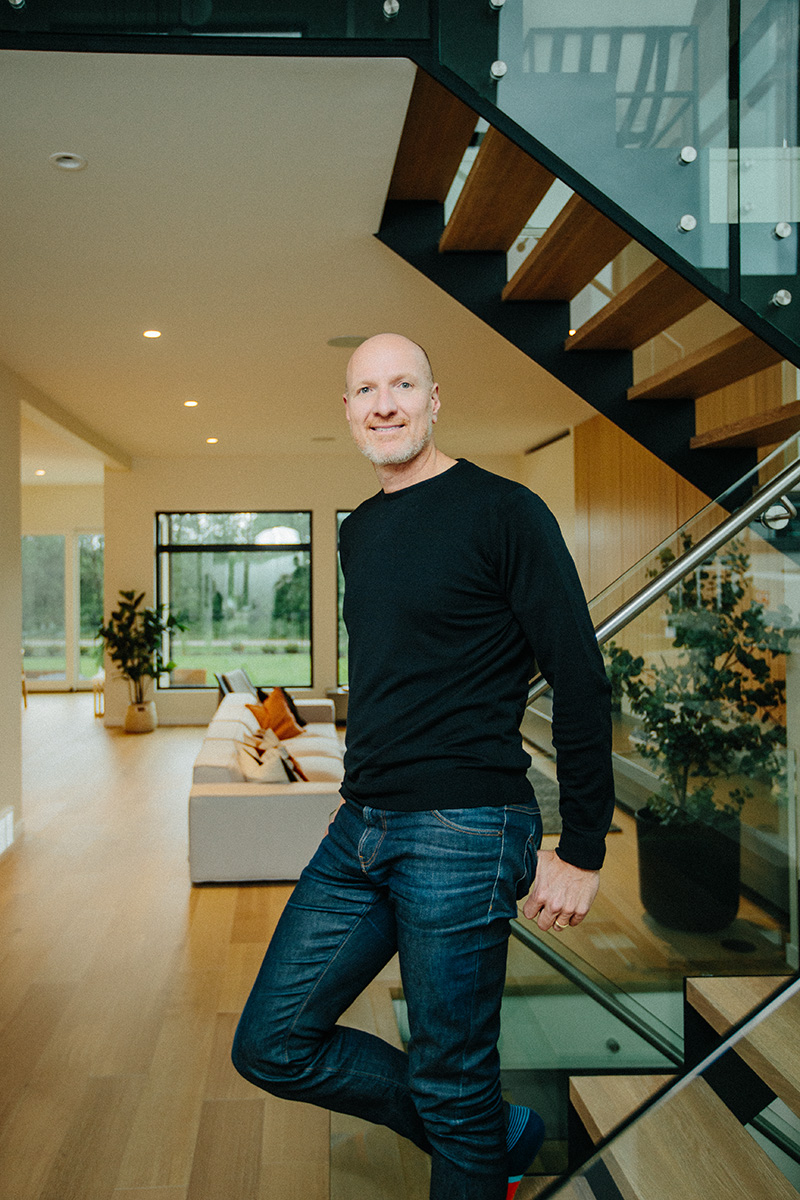 Tell us how Birkholz Homes started and the progression of the business.
My mom and dad started the business in 1968 and I worked in their business growing up. They started building on the northside of Edmonton in the early 1970s before expanding into St. Albert and eventually along the river to Terwillegar Park Estates. They built the first showhome in Whitemud Creek and then developed homes in Brookview, Riverside and further southwest. At the time, it was more of a spec model product they were building; they worked on about 100 homes a year. 
My parents always had a respected name in the industry, so when we took over in 2000, that was something I wanted to continue but I didn't want to pump out homes—it isn't just about numbers, it's about relationships. I really like the challenges and clientele at an estate level. It's smaller in volume and much more personalized—but more challenging, too, because it's different every day.
We are building custom homes in beautiful mature neighbourhoods like Laurier, Crestwood, Windsor Park, and Belgravia. We're also in some newer areas in Windermere and Keswick. A lot of our work follows the river so it's fun to go on bike rides and see these homes we have built within our city. We generally have a very simplistic, elegant look with flat roof lines that allow our homes to blend in with the mature neighbourhoods we build within. 
We work with trusted architects and designers, or clients can bring their own designers and architects. We find that the most effective way to work with us is from very early on, even pre-design, so we can talk budgets and work towards a common end-goal.
Many home building companies pivoted during the pandemic and Birkholz Homes is no exception. Tell us what changed in your business during that time. 
Nowadays, we're intentionally building less than 10 homes a year, and we're also doing more renovations. Before the pandemic, that wasn't an offering, but that was one major way we pivoted. Sure, it's so much nicer to start from the ground up and know the quality of the work from the start, but renovations are different. We're going into someone else's work so it's more of a challenge. 
We also had previous clients asking us for small improvements in their homes. What's cool is that it's hard for someone not to be happy afterwards because you are reclaiming a space in their home that didn't work. You're giving them what they want in their home in a neighbourhood they already love. 

Edmonton's newest lifestyle magazine Uncovering 
the best in hidden gems around the city.
What's next for Birkholz Homes?
We're really happy with the market segment that we're in. We feel it's balanced right now between estate-sized homes and smaller homes. We're trying to maintain and find the balance we had pre-pandemic and remain competitive with others.
We also want our clients to know that while our estate homes they see around Edmonton are a representation of what we can do, we also do so much more. Moving forward, renovations are going to be a great option for our clients. A lot has changed in the last few years where there is an opportunity to celebrate how people love their communities and neighbourhoods. People entrenched themselves when there wasn't much of an option to go anywhere. Now we have a new appreciation for community, and what's come out of that is a chance to embrace that in construction. 
We're also excited to be opening our ninth Mighty Millions Lottery Grand Prize showhome this year. We're passionate about home building and helping others, so this is a fantastic way to help raise money for the Stollery Children's Hospital. Having that relationship has been a wonderful experience. We get to show what we can do through them while helping them raise money for a good cause.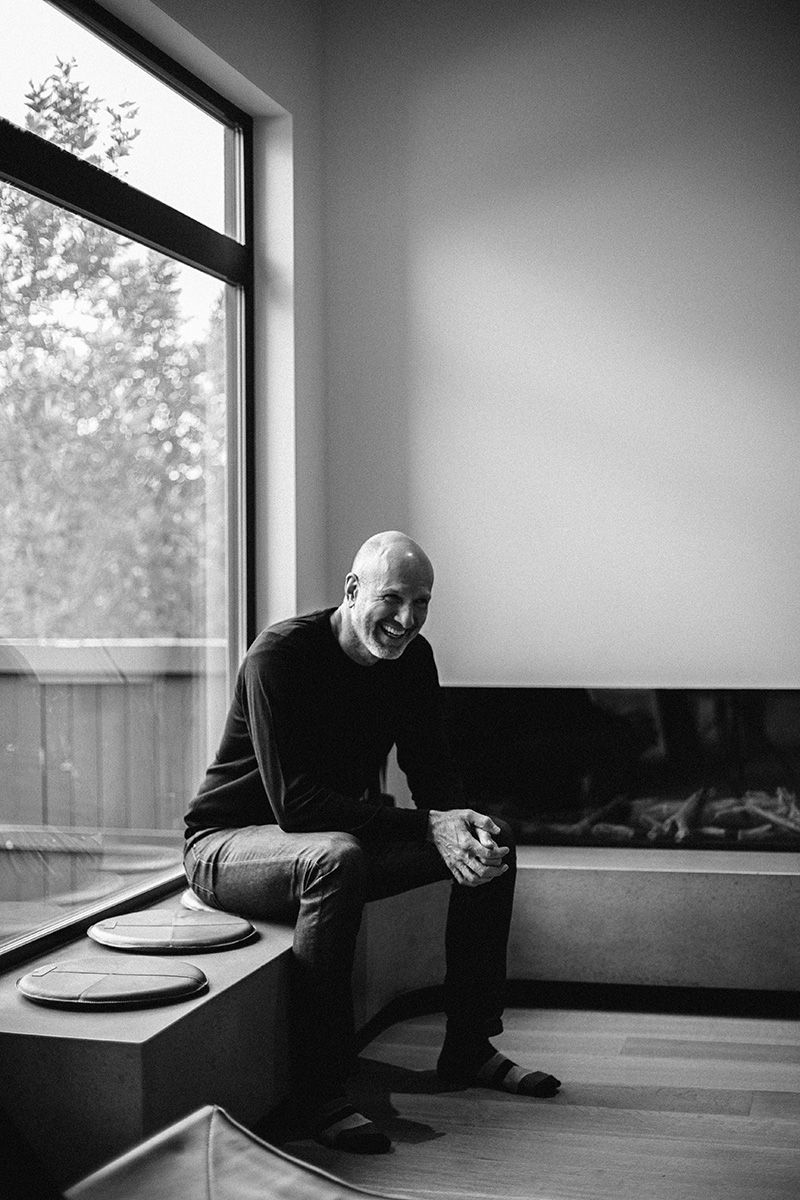 When you're not on the job site, what keeps you busy?
I grew up in Edmonton, on the south side, and I love this city. I actually find it hard to leave in the summer because it's so spectacular. The season is so short! I love the River Valley. We have one of the longest-running river valleys in North America so I like to take advantage of that. I am an avid cycler and part of a big cycling community here as well. 
When our twins were younger (they are now 19), we would grab our snowshoes and carry them down into the ravine and trample through the trails. As I get older, I'm less interested in winter outdoor sports and prefer travelling to warmer climates. Our family's favourite place to travel is Maui, and we love Italy, Croatia, and Spain, as well.
Tell us what luxuries you need to have in your life in order to be happy.
I'm very blessed to have some great friends. You don't always stop and think about that, but we are very lucky to have spectacular, supportive people around us. I love being outside and on a bike, so that's the one thing that I would take with me—and I often do, even when we travel. Being able to hop on a bike creates a different experience. You hear, see, and feel things differently. You sense humidity and temperature variations. It is quite a unique experience when you get to glide down the road in a different part of the world. 
Places To Be
See this month's local flavours, products, and services.