Norquest College's president is a champion for arts, inclusivity, and Edmonton's future
Carolyn Campbell took over the president's role at NorQuest College three years ago. Since that time, she has worked hard to create an institution with inclusion and social change at the core of its values. We sat down with Carolyn to learn more about her vision for the future of NorQuest, her passion for the arts and education, and how time is her favourite luxury of all.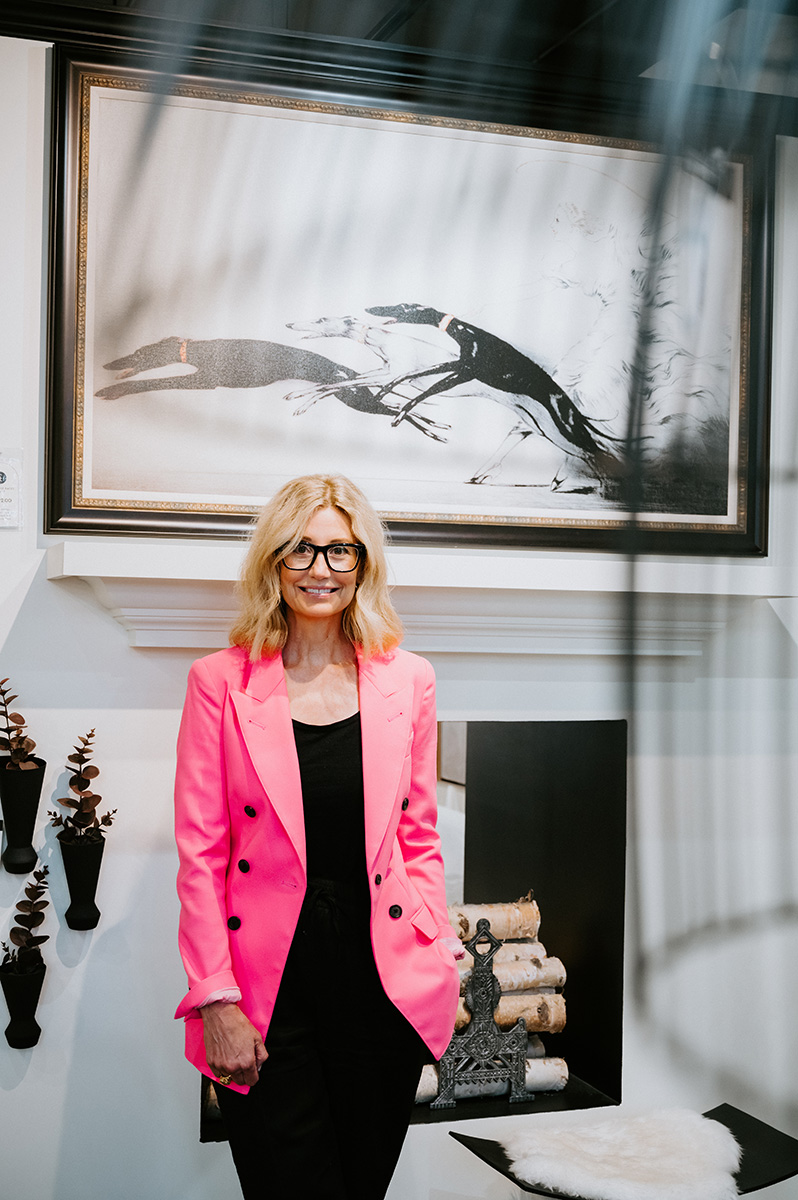 Tell us a bit about your background and how your career led you to your current role as president of NorQuest College.
I was at MacEwan for five years—back when it was Grant MacEwan Community College—and then I was at the University of Alberta for 15 years,   where I was the associate dean of business school for 10 of those years. From there, I became a deputy minister and then a deputy city manager, which was so exciting. In both roles, I learned a great deal, and actually, both roles were so helpful to my current role. 
But once you get a taste of the life of students and how inspiring it is to be around [that environment], it is very hard to not want to continue your career in post-secondary. When the opportunity for a role as president of NorQuest came up three years ago, I was so thrilled because it was, honestly, my dream job. 
One of the things that is so exciting about NorQuest is that we really feel that we make a huge difference in students' lives—it is transformational what happens for our students. 
We believe we make a really big economic difference, a big social difference, and we think we're making a pretty big difference in Edmonton's downtown, too. On all those fronts, you really see how people in this city, and our region, are finding their way in Alberta and making positive change.
When you think about the future—students and being on a path of learning—you just know how much change is going to be ahead; your world is opened up to new people and ideas and thinking and technology. So, NorQuest is just a very exciting place to be.
Sounds like a very fulfilling role for you, but I know there is life outside of work! Tell us about your family and what you do in your free time.
My husband and I have been married for 31 years and we have identical twin boys who are all grown up now! We do find ourselves spending lots of time with my extended family in Edmonton. 
I am excited to spend the summer in Edmonton; it's such a great city with great friends and great patios. I really love Bodega. Both locations have fantastic patios. Of course, the Hotel Macdonald has a great patio—there are so many! I love walking in the River Valley, but also walking in neighbourhoods. It's so much fun to grab a coffee and explore a new neighbourhood—it's hardly hiking, but it's really fun to walk and talk with a coffee. 
I also spend a lot of time with family and friends, we go back and forth to Jasper, and then I also spend lots of time on work, school work (I'm currently doing a PhD), or in my art studio.

Edmonton's newest lifestyle magazine Uncovering 
the best in hidden gems around the city.
You are a busy woman. What kind of art do you create and what can you tell us about your PhD program?
I am a painter and I have an exhibition coming up this fall that I am busy preparing for. I do giant abstract colourful paintings that are a mash-up with highly detailed figurative drawings.
I am also doing a PhD in Board Governance and I am looking at the repatriation of cultural property. When Indigenous objects are being shown, kept, or collected in museums, and communities are asking for them back, I want to examine how the boards of these institutions are handling this change.
Inclusion and social change seem to be something that you are passionate about in your role as president of NorQuest, as well as your focus on your PhD. Can you speak a little more about what that means to you and how you incorporate it into your life?
I'm so glad you picked up on that because inclusion is a very big part of who I am and what NorQuest College is all about. About a year ago, our team created a new strategic plan, which was a massive team effort, where we did a ton of engagement on it. We weighed in with industry, government, partners, stakeholders, and students, and we created NorQuest 2030: We Are Who We Include—and it's all about inclusion.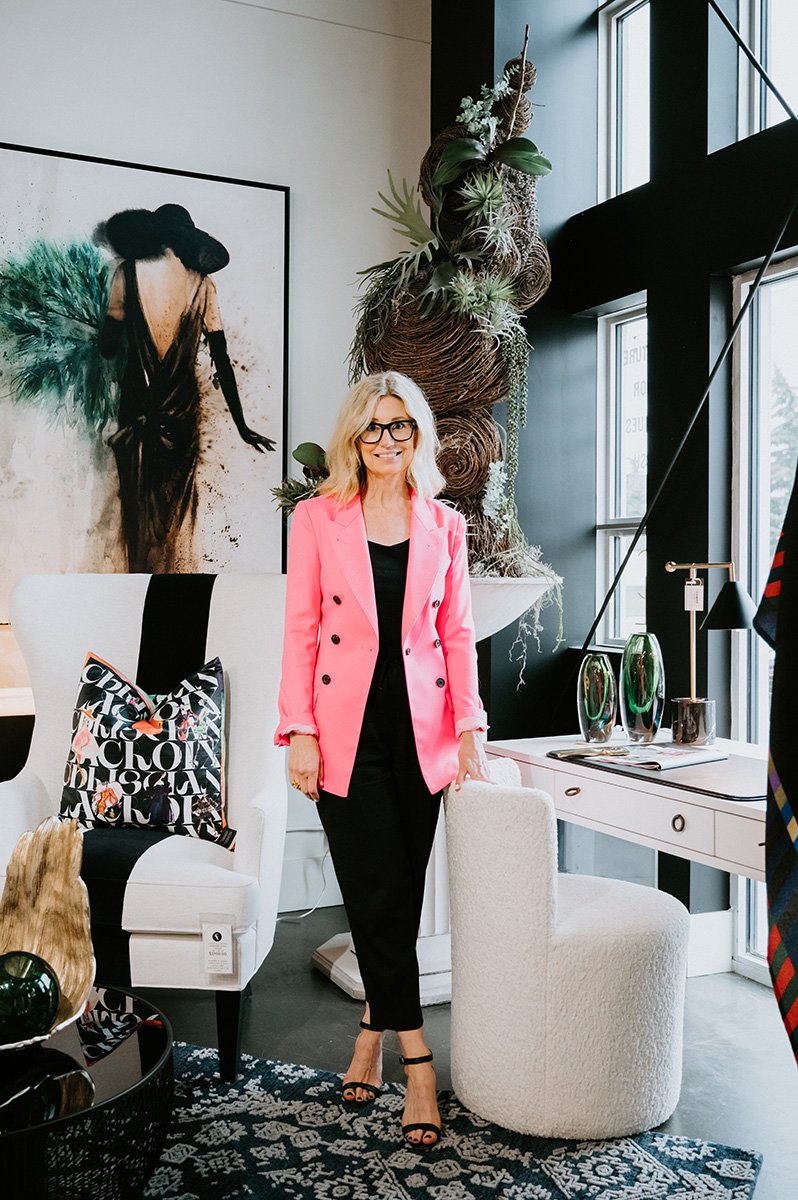 I also believe a big part of social change is in volunteering and participating on boards. If you want to volunteer in this city, meet people and get involved, and you know how you want to give back and can express that, it won't take you very long to meet someone who can introduce you to someone else who can get you on an interesting board. I love volunteering—mostly in the arts, and I am on a few boards too.
Finally, what are your top three non-negotiable luxuries that make your life richer?
Honestly, they all centre around time: time with family being number one—being at home, making dinner, playing board games, hanging with my family. Next, time at my art studio is a luxury for me but it's a necessity, too—art stores could be a big luxury, too! 
And finally, a luxury of my life is art museums around the world. It is a great joy for me to go and learn so much from museums, and I recognize that I am really lucky to be able to indulge in that luxury, but I absolutely love it.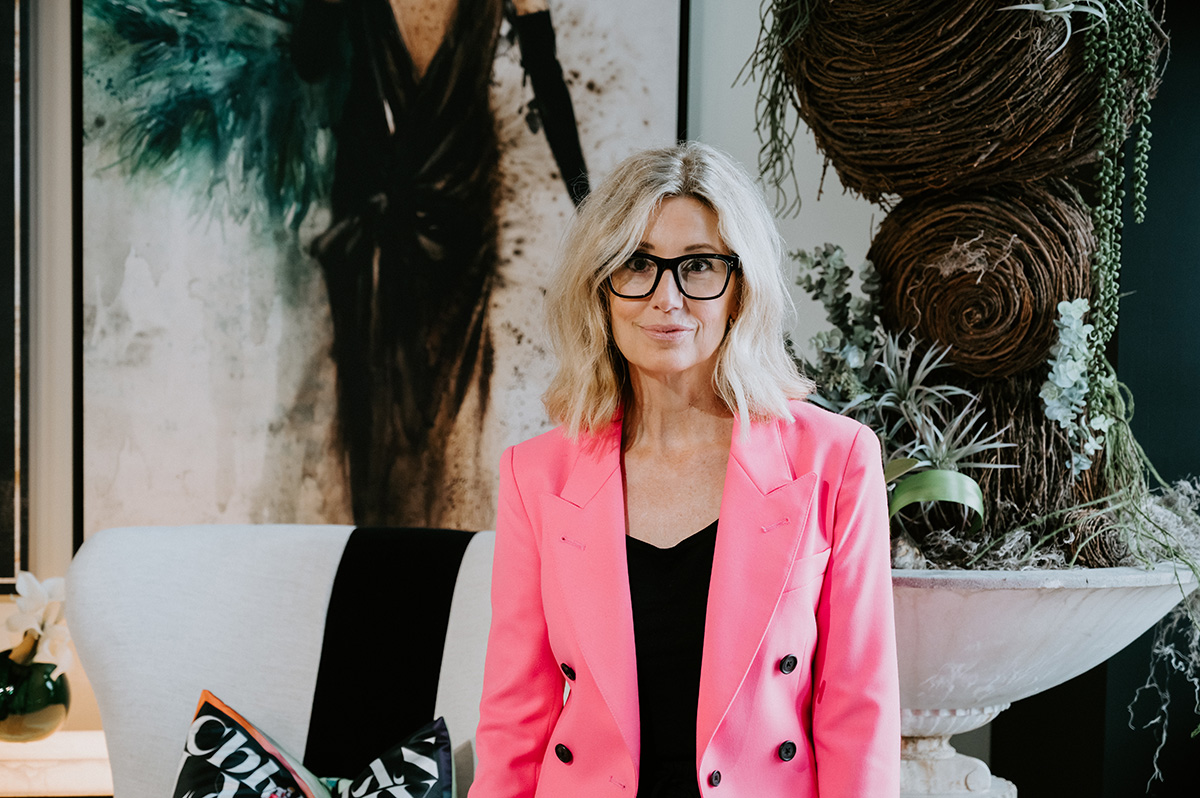 Places To Be
See this month's local flavours, products, and services.