Grant Fedoruk's effective work-life blend philosophy
Grant Fedoruk, born and raised in the Edmonton region, is all about health, wellness, family and community. Physical therapy is not only his vocation; he also met the love of his life, Heidi, in the first year of university and they graduated together, eventually building Leading Edge Physiotherapy. Partners in business and life, they've built an incredibly effective work-life balance that allows them to thrive as parents and professionals. Today, they own eight clinics in the Edmonton region, and the first one is scheduled to open in Calgary soon. 
What does your day look like, managing eight clinics? 
We have a beautiful relationship with our physiotherapists and partners – that are clinic owners. Our partners form the foundation of each location, and together we get to look after our communities. Heidi and I are still in the business and get to see patients at the same time as we both love it. I got into this to help people and make a difference in individuals' lives, and I get the most enjoyment from every day that I'm in the clinic seeing patients. I refuse to give that up, no matter how big we get. Even with eight clinics, I was there this morning with patients. I truly love going to be hands-on with my patients; I get great fulfillment from that. At same time, I enjoy the challenge which is this business, and growing it in a way that's meaningful and it's continuing to deliver on a promise that we made to our patients. We won't keep growing unless we can do it in a meaningful way, meaning that we want to continue making a difference for our communities and for our patients. If it's just for the sake of business, we won't keep growing.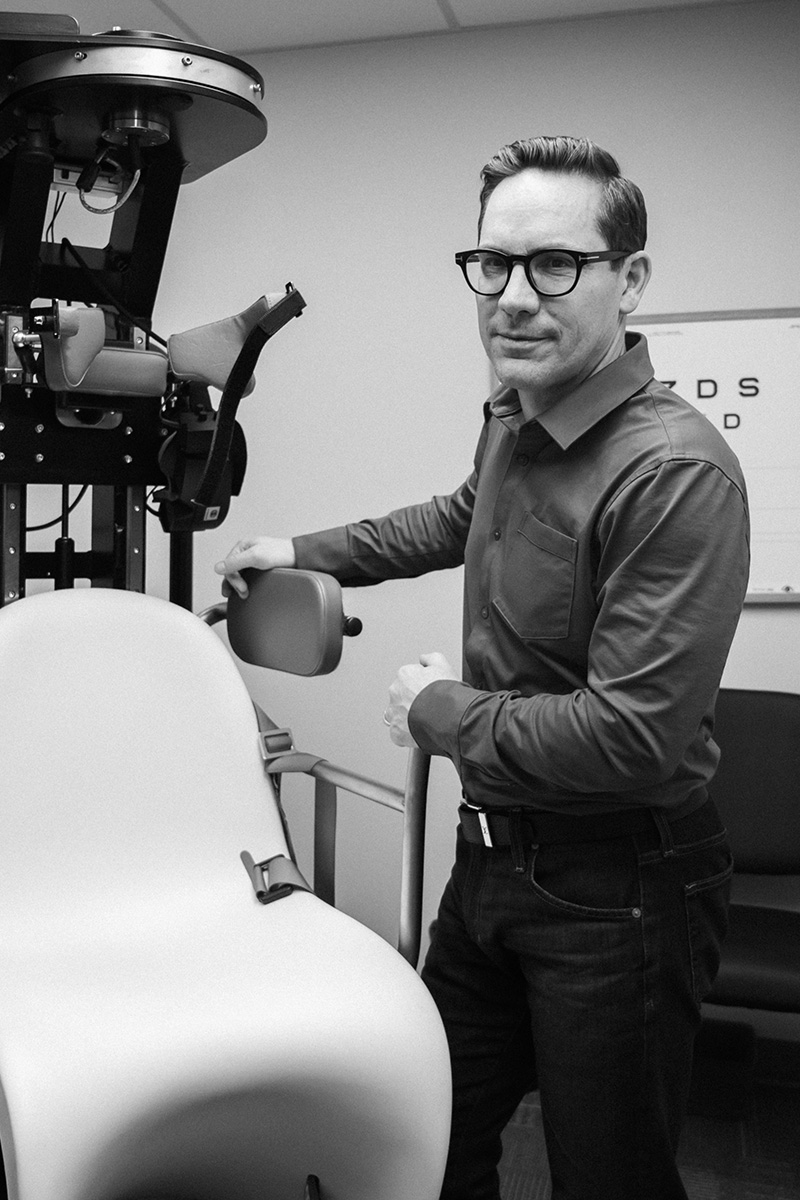 Edmonton's newest lifestyle magazine Uncovering 
the best in hidden gems around the city.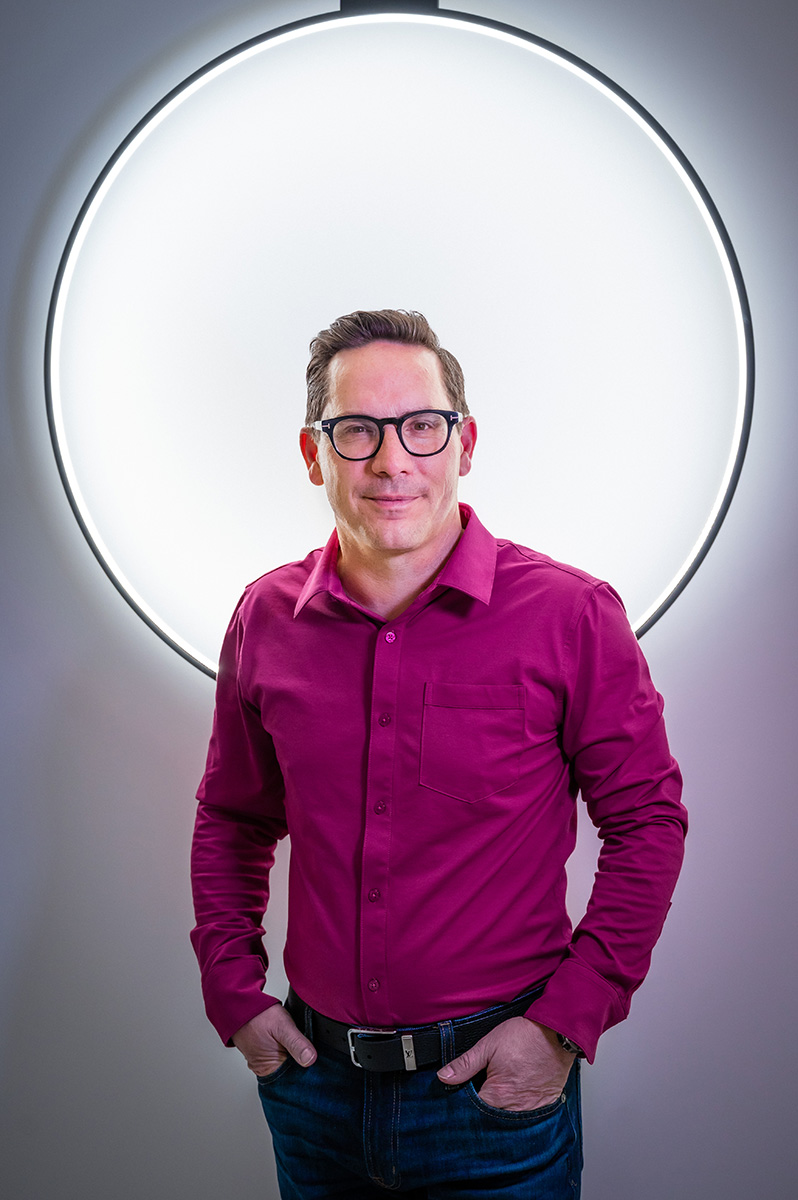 Is there one area of your work that you enjoy the most? 
Treating patients, hands-on, seeing patients that I've had an opportunity to treat for 22 years and getting to know them. I've seen patients, their kids, their kids' kids and it makes going to work not feel like going to work at all. 
From the perspective of a physiotherapist, what is the best way to manage stress and stay well? 
Movement is key. There are all kinds of medications and treatments, but from a very young age all the way to retirement, it's important to continuously keep moving or find a way to adapt in a way that allows you to keep moving. Our body is this amazing technology that if we feed it properly and give it the right TLC – one of which is movement – our body will continue to function well. That's why we use all these technologies I mentioned earlier to help people move. We have to find ways to stay active, even in our climate which sometimes makes it a bit more challenging, but there's always a way to do it.  
What are some of the achievements you'd like to mention?
Our commitment to the community is one of the things we are very proud of. We've been able to raise over 1.5 million for various charities in the community who make a real difference in the lives of people we care about. Organizations such as the Zebra Child Protection Centre, Pilgrims Hospice, and the St. Albert Seniors Centre
are the ones we're really passionate about. Our team gets together and helps make a difference in our community. While others call it volunteer work, we call It responsibility. It's what we do, and at the same time, we have fun doing it. Our Run Wild Race, for instance, raises between 70,000 and 100,000 dollars every year for charities in our community. We have a Comedy Night that we put on every year in conjunction with the Edmonton Comedy Festival and Andrew Grosse, and we sell out two shows. We put together an atmosphere where our colleagues and our partners can get together, spend time with one another, and raise money to make a difference.
How do you balance work and your busy life? 
I have two kids, eight clinics, and love the question about work-life balance. There is an overlap of everything; there is not one or the other. Our kids are a part of our business and grew up in the business. They come to the clinic and our events, and sometimes I watch them play a game from my phone in the clinic while I'm working with patients. We're able to do this and it's a team effort. Heidi is the glue that keeps it all together and makes sure everything is working smoothly. Ultimately, we are a team and that's what makes us successful. 
Favourite things to do in Edmonton? 
Golf. I'm able to work and golf at the same time. We do enjoy the river valley a lot, we love bookstores and public libraries. Concerts and festivals are also some of the things we like to do as well. Oilers and Elks are on our list of events too, as well as a cottage in Rocky Mountain House and we spend a lot of weekends there. We couldn't live in a better region to do the things that we love to do! 
What's on the horizon for Leading Edge Physiotherapy? 
As long as we can keep delivering a high level of care, our plan is to keep expanding. We're hoping to bring a little bit of Edmonton and our tight knit community approach to care across the province, and hopefully outside of the province too. It'll start with Calgary first and we'll see where it goes. 
What does a date night with Heidi look like? 
I'm into romantic comedies; there isn't one out there that I haven't seen. I don't know how many times I have seen Serendipity – it's one of my favourites. It's an opportunity to shut out the world and watch a romcom together, because it's not a date night when we're at events and dinners even though we're together. 
What are your top three luxuries? 
I enjoy clothing and have quite a wardrobe. I really enjoy suits! Timepieces are one of the pieces I reflect some milestones with, and it's quite a luxury. 
The most important one is time with my family. We are so fortunate to be able to find the time to spend with each other, to split my time and be with my family and still be able to accomplish things related to my work.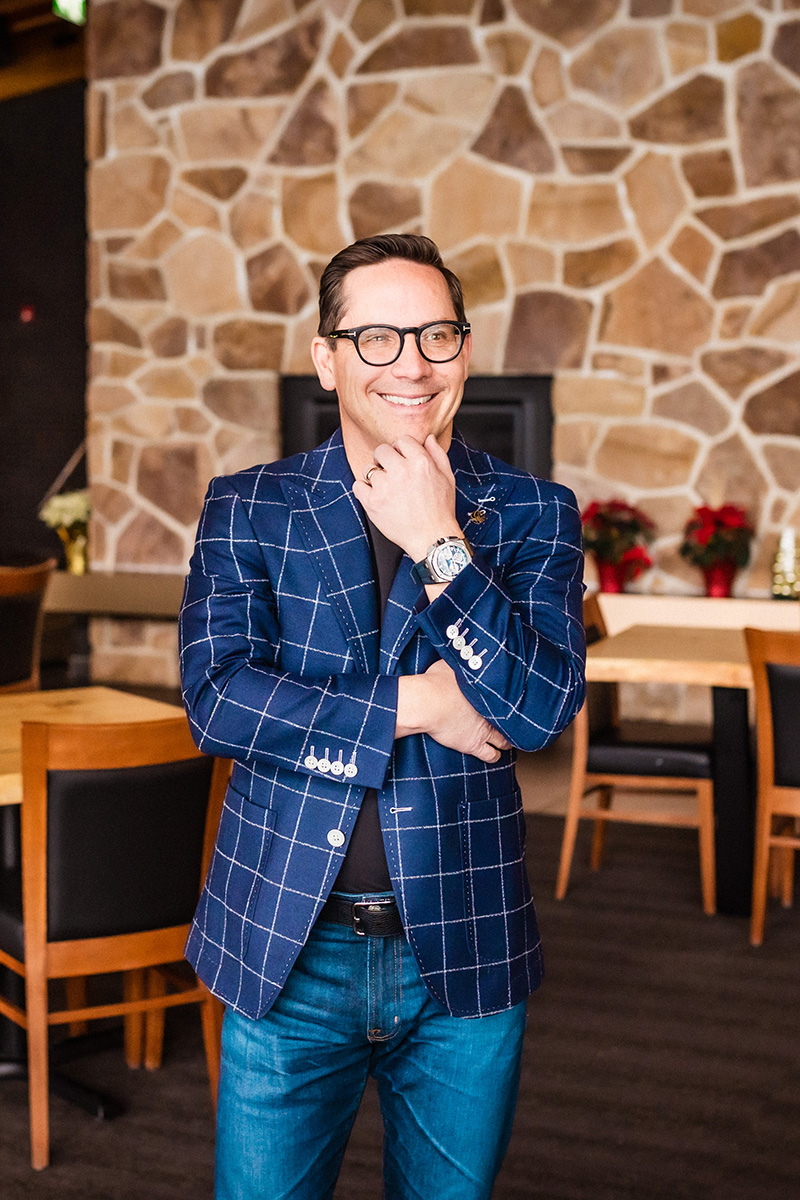 Places To Be
See this month's local flavours, products, and services.