Chris McLeod is committed to growing the economy in a city he loves
Within minutes of speaking to Chris McLeod, it is clear that community is at the heart of everything he does. Born in Red Deer, he moved with his family to Lethbridge, and eventually settled in St. Albert, where he still lives today. An avid volunteer, community engagement specialist, and proud Albertan, Chris aims to bring more economic investment to the Edmonton region. His goal is to show off the good things Edmontonians are doing and the potential they are capable of when they band together to make big things happen. 
We spoke to Chris about his community growth goals, his favourite hot spots and travel destinations, and his non-negotiable luxuries in life.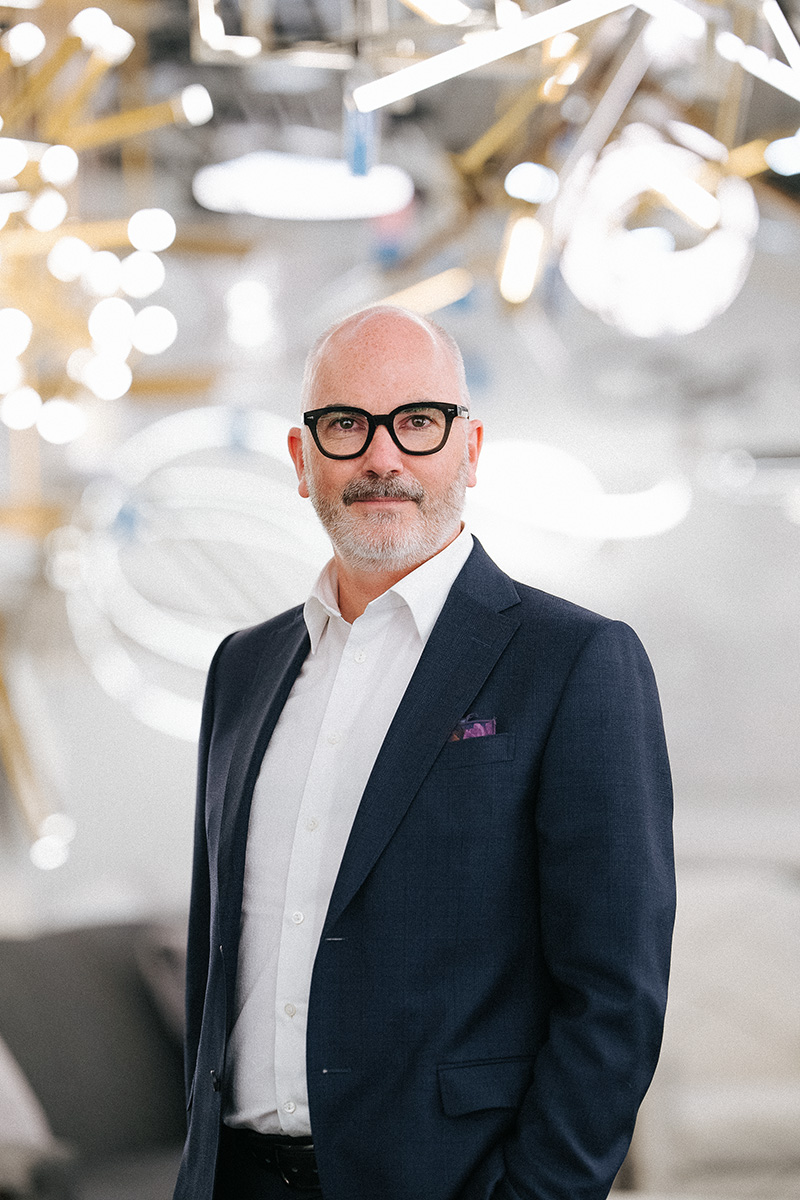 You've had a few roles that have been community focused. Tell us a bit about your career path and how you ended up at Edmonton Global.
I graduated from the University of Alberta with an undergrad in Political Science, and I also have an MBA from Athabasca University. My first career was actually with the City of Edmonton. I ran Edmonton's Millenium in 2000 and Edmonton's Centennial in 2004, and both of those were major projects about city building and community building. We worked with many small and large organizations to put on hundreds of events, build parks, and even build Churchill Square. These projects were all about building community and thinking about the future of the city.
I did a few projects outside of the City of Edmonton and I worked with Athabasca University to really, again, build community, but on a student level. When I saw the Edmonton Global role, I thought it was a good opportunity to use that early work from university in political science, as well as city and community building, to move to a more global focus in a local market.
When I was brought on by Edmonton Global in January of 2019 as Vice-President, Global Marketing & Communications, I was only employee number 4! It was brand new. The purpose of Edmonton Global is to radically transform and grow the economy of the Edmonton Metropolitan Region. These are not small increments of change; they're big leaps, bold thinking, crazy ideas to really try to make things happen and get the attention of the world.
Our team co-hosted and ran two years of the Canadian Hydrogen Convention. We had more than 70 countries and 8,000 attendees this last year. This was an idea that we developed to try to get the Edmonton region on the global map in terms of this emerging hydrogen economy.
If you're going to invest or want to learn more about what's happening with hydrogen, the most forward-looking place in the world really is the Edmonton region, and it's amazing to be part of the ground floor in building that. I don't know that Edmontonians truly understand the leadership role that this community can play in what's going to be an $11 [trillion] to 12 trillion dollar economy by 2050. It's really quite unbelievable.
Edmonton Global is a really exciting place to be—not just because your brain is unleashed and you're learning new things everyday, but because there is this level of responsibility that you're trying to deliver on. We're not going to do this by ourselves, so it's really about pulling people together, aligning around shared vision and harmonizing around a story and a voice for what this place is. The hope is that, together, our voices can be loud enough for the world to hear.

Edmonton's newest lifestyle magazine Uncovering 
the best in hidden gems around the city.
While it is clear you love our city, you also mentioned you love to travel. What are some of your favourite places to explore and visit?
To celebrate 30 years of marriage, my wife and I are taking a trip through Spain this summer. Spain is one of my favourite places and in particular, Madrid. There are a handful of places that I've been to in the world where when I visit, I think, I could live here. Well, I could live in Madrid.
It's got some things in common with Edmonton—some really wonderful parks and public spaces where you can walk around downtown. It doesn't have the hustle that New York or Hong Kong has. It's a bit more relaxed. It has more of a community feel with wonderful people…not every city has those welcoming people, but Madrid has that, and I think Edmonton does, too.
When you're not travelling to far off and away places, what are your favourite things to do in the summer, in the Edmonton area?
Getting outside, and, in particular, riding my bike. I am doing a 107 km organized bike ride this summer. I also enjoy paddleboarding on the North Saskatchewan River or in the mountains. The work we do is hard and intense, so getting away to do something outside is the best way to relax.
When the fun outside is done and you're ready to unwind, what are some of your favourite hot spots in the Edmonton area?
One of my favourite places this time of year is the patio at the Fairmont Hotel Macdonald. To sit out there and have a glass of wine or lunch… I have to say, it's pretty tough to beat that patio. Anywhere in the world, it's tough to beat that patio! It definitely stacks up. There are so many great little restaurants in our area too…Dalla, Bar Bricco, everything on 104 Street, Buco, Bodega, XIX Nineteen, and Rge Rd to name a few. There is such a great culinary scene here that, I think, stacks up with just about anywhere.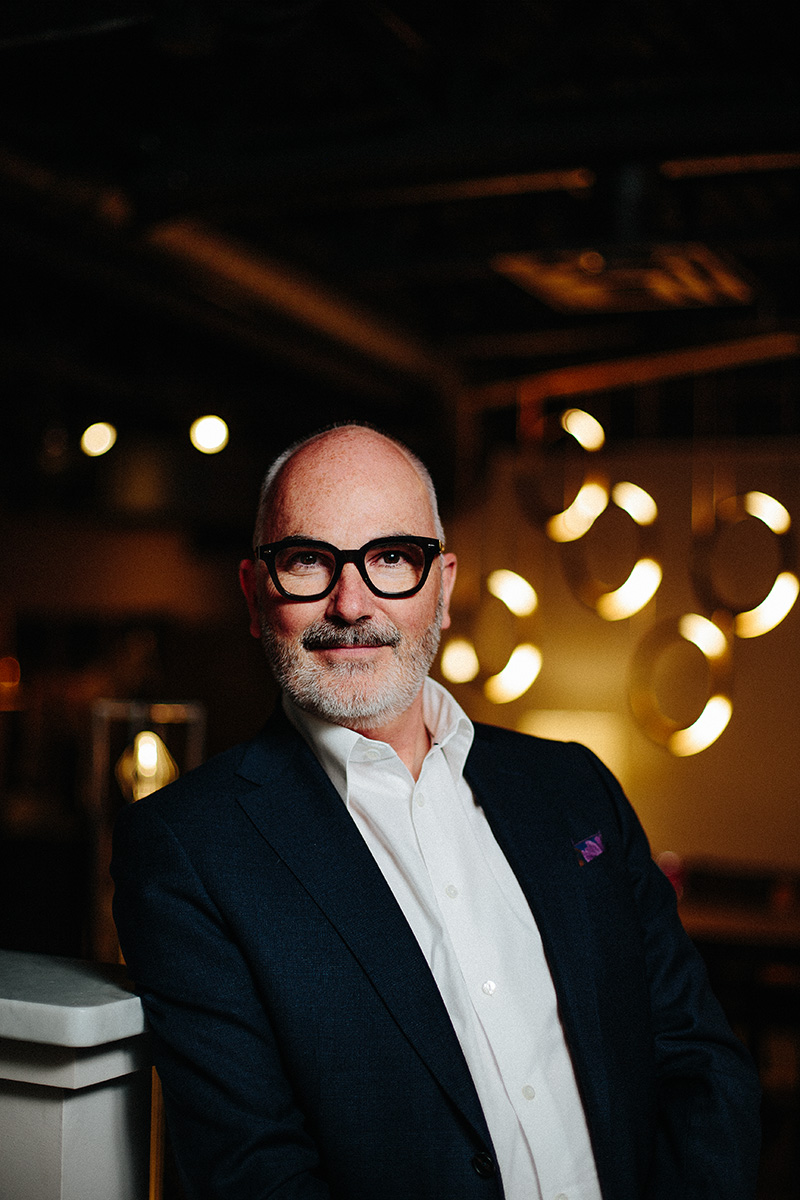 You've got great taste. Tell us some of your non-negotiable luxuries you must have in your life.
It may seem like an odd luxury, but a really good pair of ski boots. If you have $1000 to spend on ski gear, spend $1000 on ski boots and rent a pair of skis! I lead the volunteer ski patrol in Jasper, which means I am up there about every other weekend from November to May.
Also, a really good road bike, like, the entire kit, including great sunglasses so I don't ever have to worry about what I'm wearing when I'm out on the road. And I love a good pair of socks. Not the super funky ones… I like colourful, but it has to have a really good fit with good materials. 
I also have a small wine collection. When we are doing something special, it is nice to be able to cap it off with a really nice bottle of wine. I've really gotten into some of the reds coming out of the BC Interior right now so I have joined some wine clubs to get my hands on some of those niche ones out there.
Places To Be
See this month's local flavours, products, and services.