Putting a spotlight on art and disabilities: Rona Fraser 
Rona Fraser has had the opportunity to witness the transformative power of artistic expression first-hand over the last two decades. That's the time she has spent growing and developing various parts of The Nina (Nina Haggerty Centre for the Arts). Seeing fresh and unique perspectives the artists bring to The Nina made Rona a real advocate for the cause, keeping her engaged and inspired to contribute to this community for over 20 years.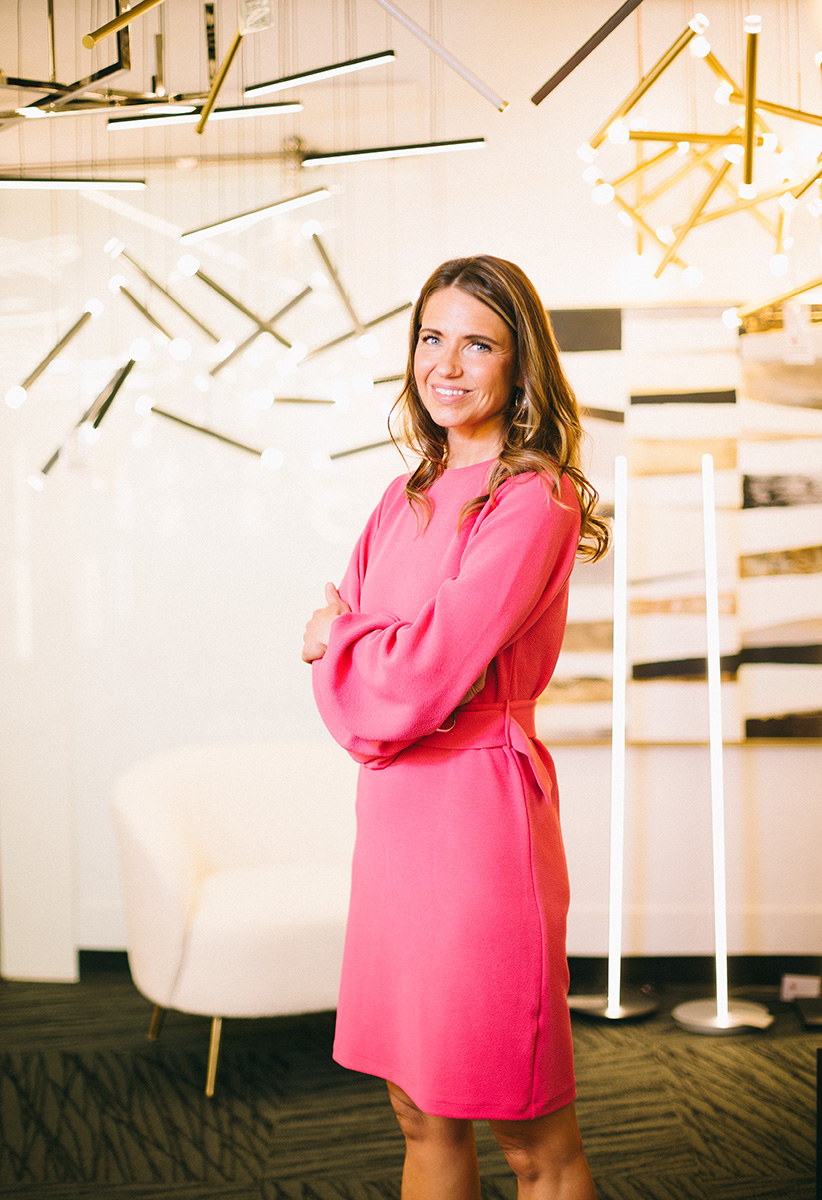 What is something interesting that happened to you recently? 
Let's start with the fun side of things – I love anything outdoors. I'm a runner and love spending time outside as much as possible. As a family, we spend a lot of time glamping. Just last weekend, we were in Bright Creek and we stayed in a yurt. And before that, we've stayed in a geodome, and in tent sticks. We absolutely love glamping; something really fun to do with the family and the dog. 
Tell us about your work at The Nina; how long have you been there? 
For just over 20 years, in some capacity. After I did my schooling; marketing at NAIT and Arts and Cultural Management at MacEwan, I was working with an event management company and then started my own. The Nina hired me to do their grand opening  for the centre, which was over 20 years ago! And I've taken on many different roles at the organization over the years, I just love it so much. I've just stepped down from the Executive Director position, so I can focus more on the fundraising side of things. I love my time here and don't think that I can ever not be involved in some capacity with the centre. 
It is so interesting that you spent so many years with The Nina, and watched it grow and become a recognizable name in the community. How does that feel? 
That is so wonderful to hear! That's been a big part of what we do – raising awareness, and it's a big part of our mission, going out there and changing perceptions about who can be an artist, and what somebody with developmental disabilities can do. The fact that our name is getting out there and people are putting it together that the level of talent, skills and qualities is so high, that is such an important achievement for us. I've done many different roles here but the development role is obviously my favourite and that's what I want to do; create partnerships and strategies to move forward, especially with some of our long-term funding challenges. We have a long waiting list now, over 100 people, and we are looking at how to accommodate all of them. So many people want to come and create, we just need to make capacity for them. 
What do you find most rewarding about working in the fundraising arena?
I don't really look at it as asking for money, but I focus on creating partnerships. That's what really makes a difference, finding something that's of value to both sides. Things like our patron program where you get to become involved, have lunch with the artist, and get to know them. It's a win-win, and as a donor, you're giving just as much as you're getting. It's easy to show our donors the impact of their support – they come in and see the work that's being done and it's such a feel-good environment. You can't be in a bad mood when you go to The Nina! 

Edmonton's newest lifestyle magazine Uncovering 
the best in hidden gems around the city.
Favourite things about Edmonton? 
For sure it's the people, the festivals, and the community. It's an incredibly supportive community. Over the years, with my events management company, we've done a lot of festivals and large scale fundraisers, and the way this city comes together and supports different causes is incredible. We are not scared of anything… My daughter went travelling through Europe for a month and she spent most of her time with Albertans. They were the ones doing all the fun stuff, jumping into the water, scuba diving; we have this special sense of adventure. And of course, our gorgeous river valley has to be mentioned. 
What's your favourite spot you like to visit often? 
Beaumaris Lake. It's in north Edmonton and so beautiful, one of the city's best kept secrets. It's a special little spot, the lake is gorgeous, and it always has pelicans, wild life, and it's right in the city! It's about a 3-4 kilometer walk around the lake, with a library and ice cream shop, so it's one of our favourite places to go in the summer. 
Favourite festival in the city? 
Folk Fest, definitely one of our favourites and we go every year. But my company also produces a fun festival that raises money for a charity called Dog City Festival. It's a fun event with lots of activities like a talent show, live music and you get to bring your dog!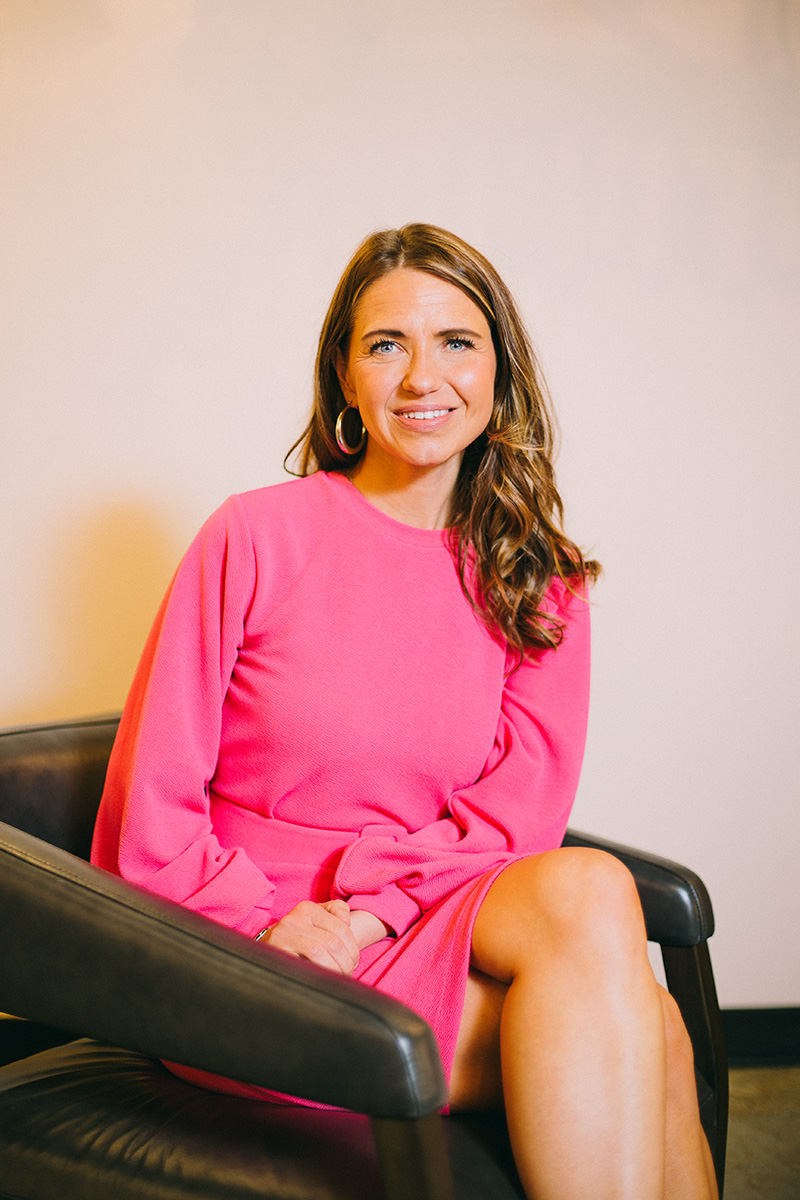 Who was your mentor that helped you shape your career path? 
I was very fortunate and came across some great people, so I  actually have three people that left a mark and helped me shape my career and professional development. Wendy Hollow who started the Nina Haggerty Centre for the Arts; the most incredible person who quit a high paying job as an Executive Director to take a fraction of the salary and start The Nina. I also worked with Sallie Johnson, from SJ Event Management and she taught me so much, particularly on how to build partnerships within the arts community. And someone I call PB, Pastor Bob from North Pointe Church who is the most hardworking man, and taught me how to build relationships and how to support people. 'If you're there for people, they'll be there for you', is something I learned from him. 
What would you love to see at The Nina in the future?
We'd love to eliminate the wait list and have resources to support all of those people who are eager to start creating art. We've already substantially extended our hours to be able to offer more support. Also, we'd love to dive into different mediums. We offer dance, but it would be wonderful to bring in more focus on dance, music, performing arts, digital media and animation. Expanding on programs and capacities are our biggest goals. Bringing the large scale installations out to the community has been very successful and we'd like to continue to do that. It helps people understand who we are and the art that we're capable of doing. 
What are your top three luxuries that you can't live without? 
Original artwork 
Live entertainment events 
My Baba's beautiful crystal wine glasses (wine just tastes better out of these) 
Places To Be
See this month's local flavours, products, and services.