Humbleness, Talent and Hard Work: Maureen MacKay is the Real Deal Entrepreneur
You may remember a postcard rack at the entrance of your favourite restaurant, or notice a cool event on the due-date till tape you receive when signing a book out of the Edmonton Public Library. Maybe you require a service dog and have approached Western Canada's fastest growing service dog organization. It is all the doing of one exceptional Edmonton entrepreneur.  Maureen MacKay's journey and rise in Edmonton's business world began 23 years ago. As someone who has never wanted to be "just an investor", she easily brings a seamless merging of business expertise and continual community support to the table. Currently the owner and founder of two successful companies, Wild Cards Advertising and Aspen Service Dogs, her legacy will endure, not just in Edmonton but across Canada.
How did you come up with the concept of Wild Cards Advertising?
I was approached to be an investor in a business and during the course of the meeting, I noticed my contact had brought this rack that had postcards in it. We were talking about the investment funds that she needed and I was focused on this rack. She explained to me it was a little side business for her. I was more intrigued by the postcard rack as opposed to being an investor in the company because I wanted to do something more hands-on. The postcards in the rack had advertising on them. It was being done over in Europe at the time and was very new to North America. That is how Wild Cards was formed. Basically, it was postcards put into restaurants and cafes.
How did you approach the Edmonton community with this new way of advertising? 
I worked with someone who had a background in sales. I had never sold a thing in my life and I went with her to a couple of meetings, and just listened. I quickly learned that every sales person has their own way of doing sales pitches. I developed my own tone which turned out to be very different from what she taught me. The most important things I had always learned from others and successful business owners is that the client is always right. And the most important thing is your reputation. You get other clients when you do a really good job.

Edmonton's newest lifestyle magazine Uncovering 
the best in hidden gems around the city.
You provide advertising services for an elusive client now. How did you accomplish this? 
I started Wild Cards with the postcard concept; there was a need for distribution and it was really successful for me in Alberta.
After a while I wanted to branch out into something different and I had seen a concept with very specific advertising in the public libraries in the United States. It was basically bookmarks that had advertising on the front and in the old days they had the due date stamped on the back. 
Nobody was doing it in Canada, so I approached Edmonton Public Libraries and I asked them if they would be interested in this product along with advertising revenue for them. So I started that whole concept in Edmonton.
I eventually started getting federal campaigns where they needed advertising throughout all of Canada. I ended up building a network of over 2500 public libraries. 
About 10 years in, people stopped using bookmarks and they started using the automated due date receipts, so we had to adjust. We started selling advertising on the back of the automated due date receipts. I still do that today across Canada.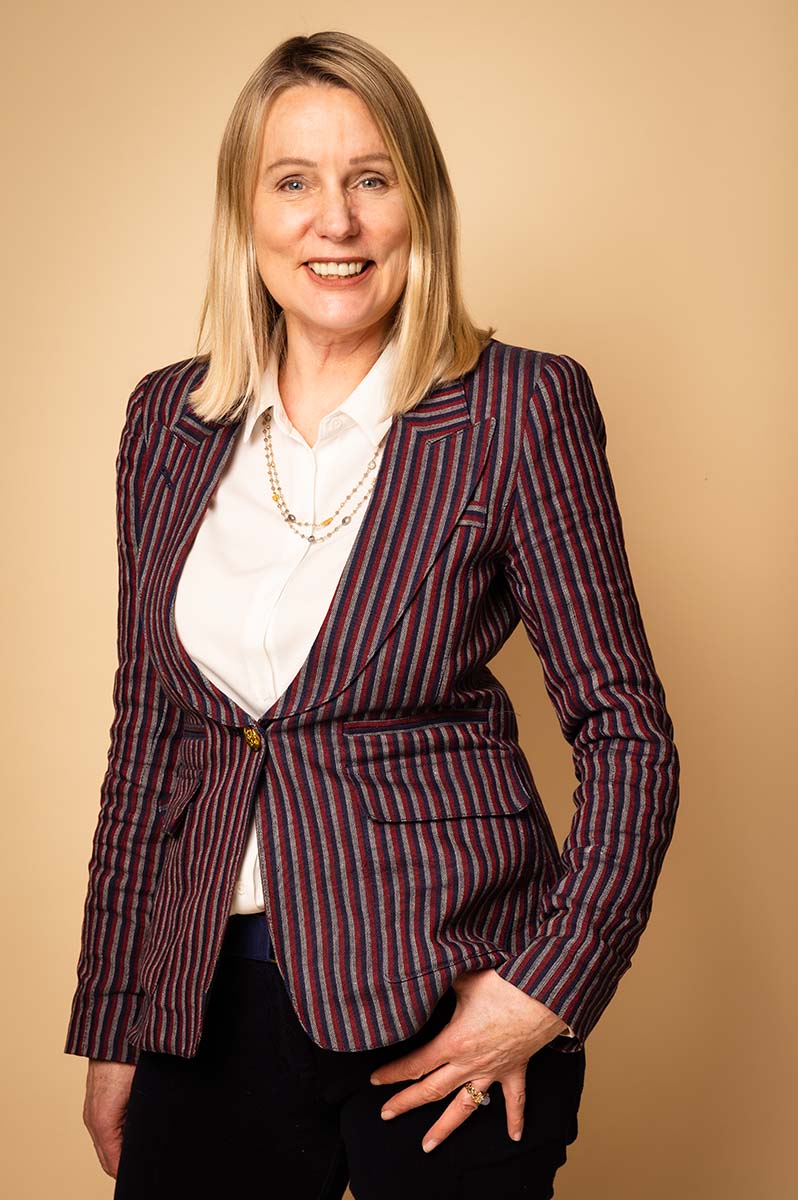 What is your business ethic?
I always want to deliver a quality product. I want to be able to service the clients, and I want financial success too. Financial success is important and also finding ways to give back to the community. 
Talk about Aspen Service Dogs. 
Three years ago, I was looking at doing something different. I didn't know what it was but I really wanted it to encompass things that I love. I love dogs and I also have a passion for helping people with disabilities. Having two sisters with disabilities, I realize how important it is to make their lives more enjoyable and accessible.
During my time in Edmonton, I have worked with a lot of non-profit groups and one of them I volunteered for involved fostering service dogs. During that time I met an amazing woman, Maria Illes, who is probably one of the best service dog trainers in Western Canada. Just about the time I was looking at different business opportunities, we met for coffee and decided it was time for her to start her own school. That is how Aspen Service Dogs was born.
I now have an absolutely amazing business partner whose dedication and passion to the service dog industry is truly amazing. 
In the three years we have been in business, even throughout Covid, we continued training and servicing our clients and we really are one of the fastest growing service dog schools in Western Canada. We have built a great reputation in a short amount of time and we have certified more service dogs teams than any other school in Western Canada. We started with two dogs and we now train over 100 dogs.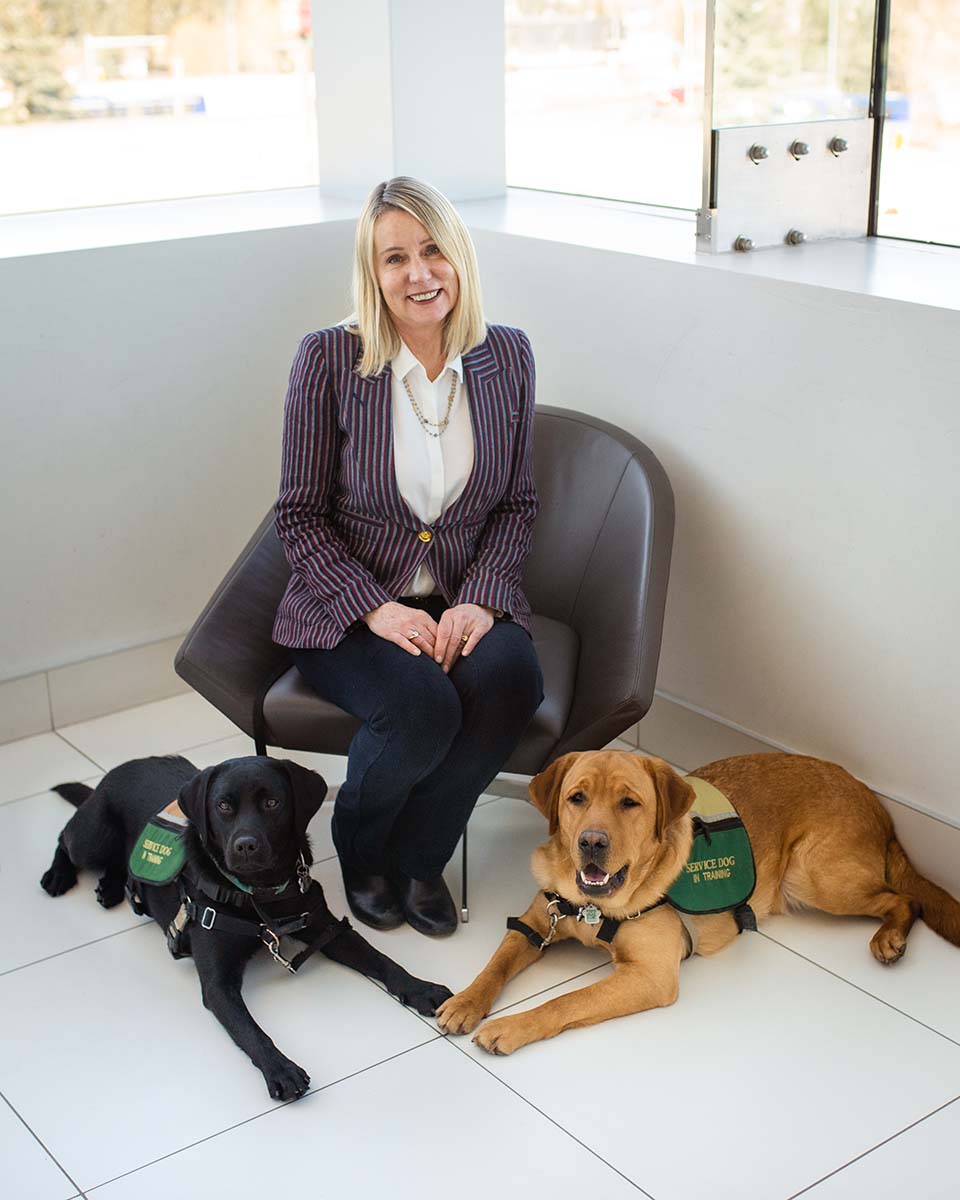 Do you have a favourite story or memory? 
When you are involved in the service dog industry, you are kind of a lifer. Once you see the miracles that occur and know how much you are impacting individuals that are disabled, have autism or PTSD and need the support to make their lives less challenging, it's really hard to not continue creating these miracles again and again.
Any words of wisdom for young entrepreneurs starting out today?
You have to work hard and you better have some passion towards what you are starting and what your dream is. The vision of your company has to align with your long term goals. Work with mentors.
What legacy do you hope to leave?
The legacy that I am building with my partner Maria Illes, is to continue building out a national service dog school that can fulfill the huge demand for people needing service dogs.
Places To Be
See this month's local flavours, products, and services.