Edmonton International Airport is about to take off on an exciting new destination as Myron Keehn becomes President and CEO of Edmonton Airports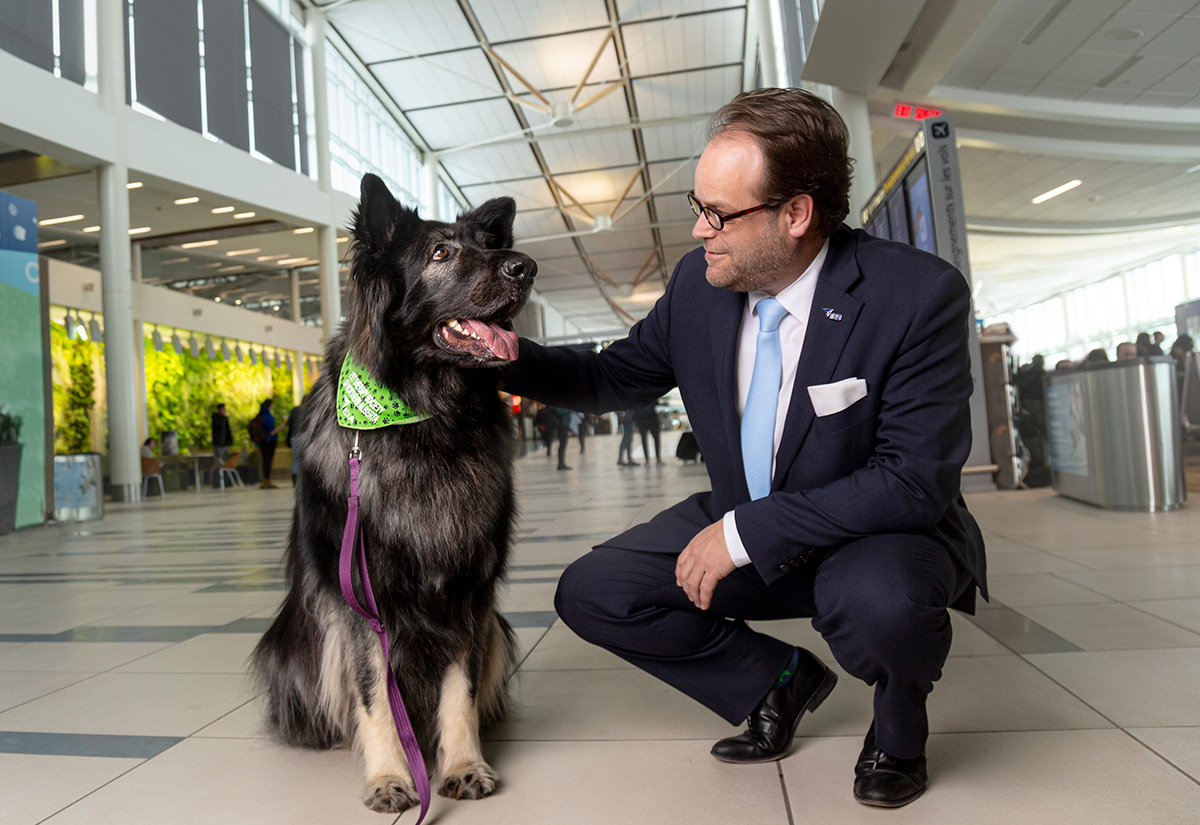 With 30 years of experience working in the private and public sectors in North and South America, Asia, and Europe, Myron has spent the majority of his career working in airports around the world including the Dominican Republic, Chile and Vancouver. Fifteen years ago he joined Edmonton Airports in the areas of land development and property management. Prior to his new role, he was VP of Air Service and Business Development at Edmonton Airports for five years. "I built my career focusing on how to drive economic potential of private and government-owned assets to maximize returns for countries by driving national investment and commercial plans," Myron explains.
Being born and raised in Edmonton is special to Myron. "I am blessed to have a loving family that raised me here in our beautiful province. I spent many summers on the farm and spent lots of time in the mountains. When you grow up here, you are tied to the land and appreciate everything our vast province has to offer." His love for Alberta is reflected in his respect for all people and the international locations he has worked. "One thing that stands out most to me is the human element that ties everyone together no matter where you come from. I had great mentors throughout my career, and they exposed me to different perspectives." 
Myron's leadership style is all about the people, which to him is the most exciting part of leading an airport. "Ethical business and integrity starts at the top. Our leadership team and I must continue to set an example for our organization through our actions every day. People are our most important resource. Working in an open and cooperative environment encourages teamwork, communication, and mutual respect. I also believe corporate responsibility and ethics go hand-in-hand. They include key aspects of our company culture such as ethics and transparency, diversity, inclusion and equity, environmental sustainability, governance, and volunteerism and philanthropy."

Edmonton's newest lifestyle magazine Uncovering 
the best in hidden gems around the city.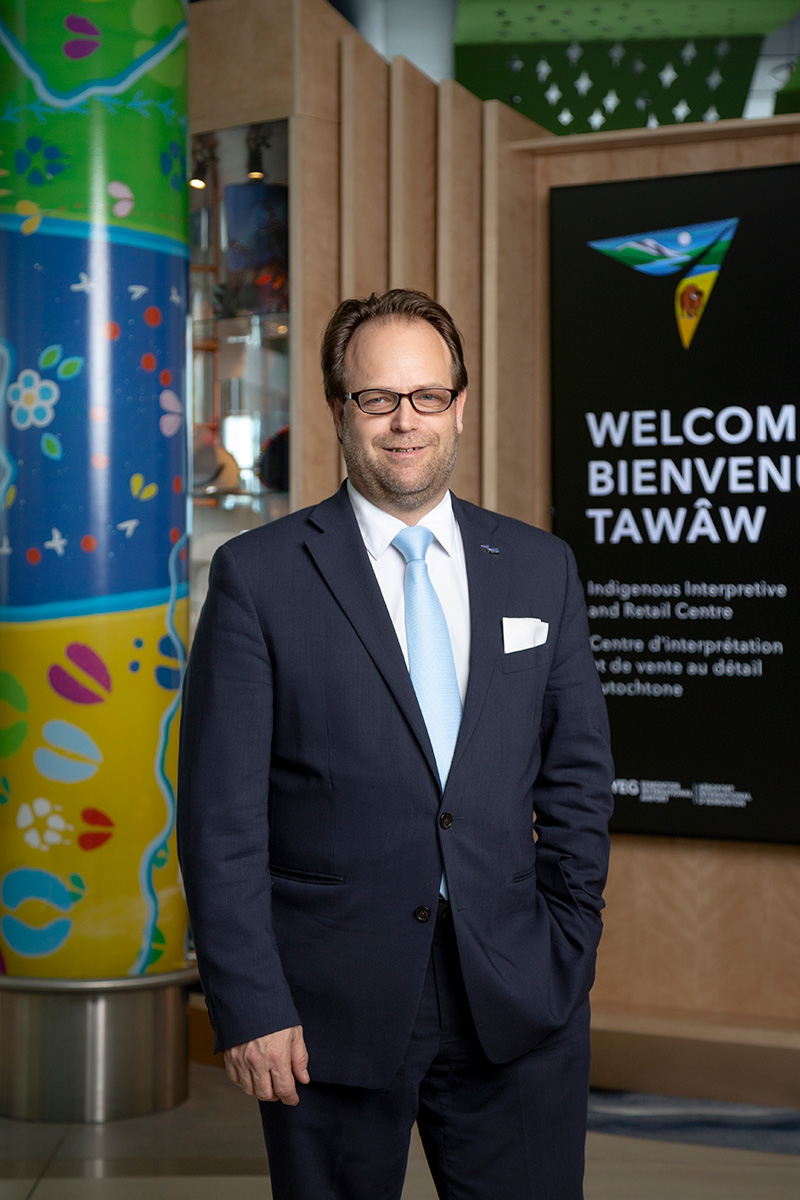 Every decision Myron makes is driven by Edmonton Airport's core values, working to ensure that the safety and security of customers, employees, facilities, and the environment is a primary concern in all aspects of doing business. Dedicated to sustainability, Myron speaks of the commitment to responsibly managing all assets to advance our region's environmental stewardship, social well-being, and economic prosperity. "The aviation industry owes it to the future generations to ensure we're doing everything we can to minimize the impacts on the planet. After safety and security, our job is to create jobs in a fiscally, environmentally, and socially responsible way. We are always looking at how we operate our business that will really drive innovation and change."
Besides his notable strength as a leader, one is also struck by Myron's commitment to respect. This is demonstrated in not only his people philosophy, but his community involvement. "True character is how you treat those who can do nothing for you. Through my career, I've met many successful, affluent people around the world. The memory that sticks with me is seeing these successful people treat all people with equal respect and dignity, no matter what." 
The YEG Community Investment Program supports around 100 charities each year, giving tens of thousands of dollars in donations to support many important causes, and hundreds of thousands of dollars in investments in small business and in-kind support to community events. Myron's commitment to impact on the community continues to be central in decision making.
When asked what is next for YEG? "Our vision is simple: More Flights to More Places. Almost everyone in the region uses our airport or benefits from it in some way. Whether it's receiving an online shopping order, visiting family or friends, going on vacation, or conducting business, YEG is the gateway to the Edmonton Metro Region and beyond. Providing efficient, affordable travel is an important part of the recovery of the aviation and travel industries, and YEG is focusing on attracting affordable airlines as they play a huge role in supporting industry growth and success. Ultra-low-cost carriers open a new audience and demographic for YEG and provide increased service to new and existing destinations. Affordable travel helps so that travelers can have more to spend on hotels and at their destination."
As for the future? "We are focused on continuing to innovate and grow our Airport City Sustainability Campus, providing opportunities for businesses to push the boundaries in fields like AI, drones, reforestation, and energy sources such as solar and hydrogen. YEG has achieved the most on-airport development of any airport in North America and the Airport  City Sustainability Campus is one of only two aerotropolises in Canada. Airport City is a magnet for investment, attracting more than $1.5 billion in private investment over the past nine years, and is an expanding center for transportation, cargo logistics, manufacturing, sustainability, technology development, retail, hospitality, and tourism. The campus is also an integrated ecosystem spurring collaboration and innovation while fostering the commercialization of emerging clean technologies."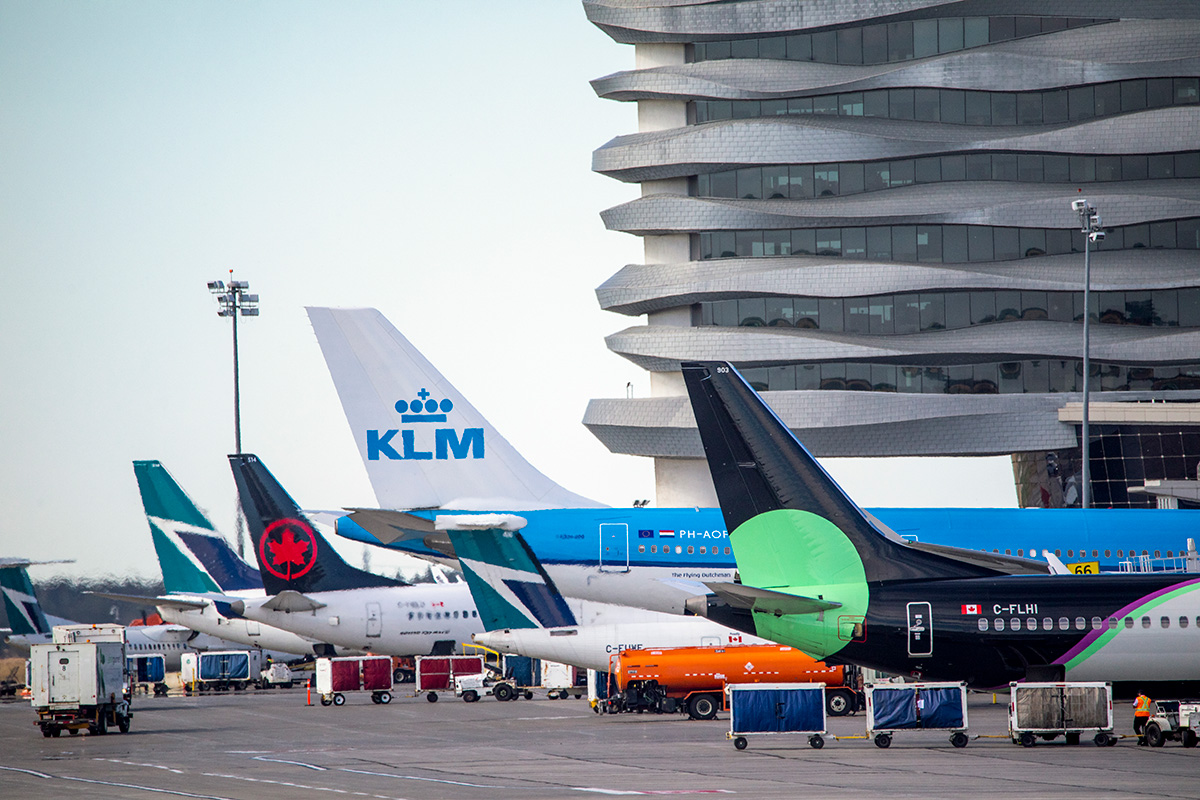 Speaking of innovation, in 2023, YEG is breaking ground on the world's first airport solar farm. The solar farm is being developed in partnership with Alpin Sun on 624 acres of YEG's southwestern lands. It will provide enough electricity for approximately 28,000 homes and offset about 106,000 tonnes of CO2 emissions annually.
"We are using our Airport City Sustainability Campus to be home to Canada's first consumer-facing hydrogen hub. As the world is racing to using hydrogen as renewable energy, it is one of the future tools in our toolbox. Alberta is a massive market for renewables already and sustainable fuels like aviation fuel and biofuels are poised to come to the market for vehicles, electrification, and eventually, hydrogen powered airplanes." Myron also warns it is importan  t for airports to be prepared for the significant demand for hydrogen as we progress in the world of renewable resources.
"Creating demand for hydrogen will lead to supply, create jobs, and bring new investments into the region. The goal is for airports to show the world that using hydrogen as a fuel is possible.  At YEG, we are also fortunate to have the space for building the infrastructure needed to create a hydrogen fuel hub and are committed to unlocking Edmonton's hydrogen potential and supporting efforts to build a hydrogen economy for our region. As a community leader and major facility, we are bringing together companies locally and globally to form partnerships, test new technologies, and showcase the power of emissions-free hydrogen fuels."
The airport is also expanding. "Construction will begin on the largest cargo expansion in our airport's history," Myron confirms. "In 2022, the federal government announced $100 million in funding to increase our cargo and logistics handling operation into the new International Cargo Hub. We will convert approximately 2,000 acres of land to a global cargo hub, expanding our multi-modal distribution throughout Canada, the United States of America and Mexico. The development includes new runway connections and taxiways to integrate new cargo handling aprons with direct airside handling operations, and expansive facilities for handling, warehousing, automated e-commerce logistics, and distribution."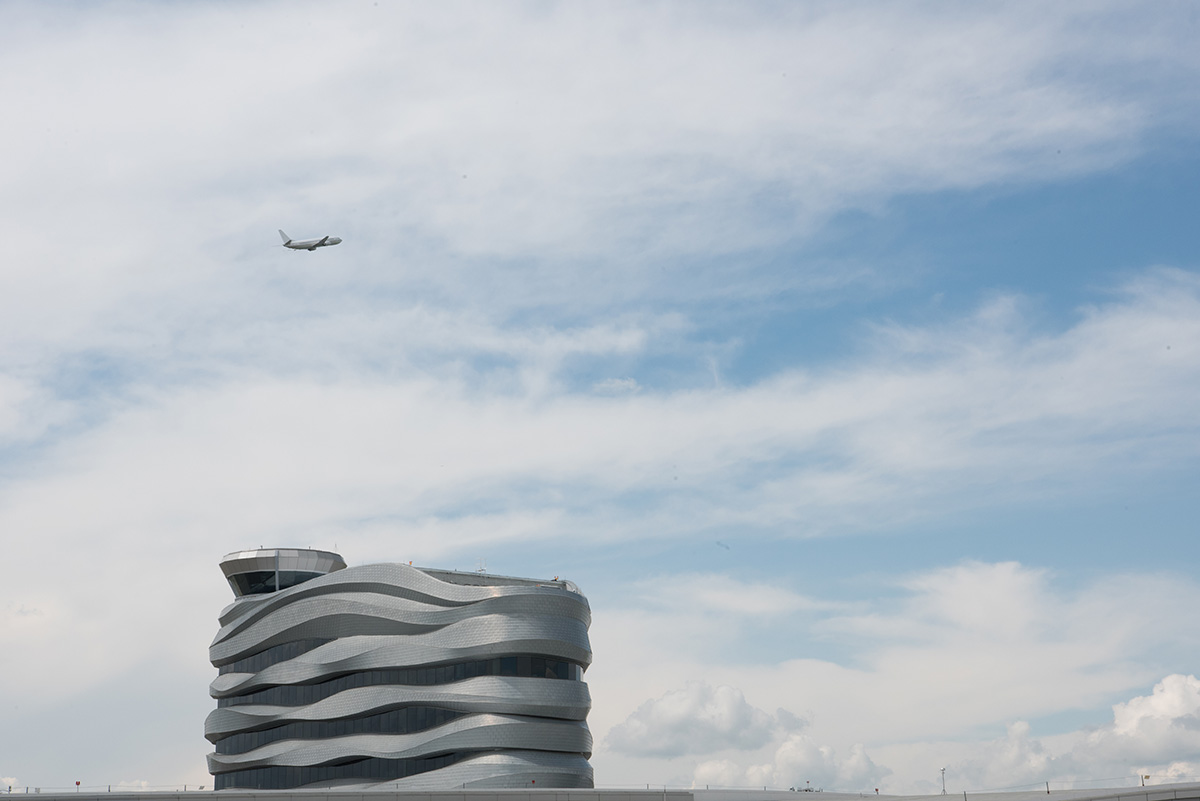 In late 2022, YEG's Airport City Sustainability Campus received two International awards, both in recognition of inspirational leadership in environmental initiatives at YEG's Airport City Sustainability Campus and the impacts in transforming air cargo and ground handling operations.
Last year, YEG was the first airport in North America to be accredited in the Airports Council International – ACI World Public Health & Safety Readiness Accredited program. This program proactively guides in protecting the safety and security of everyone who works in, or travels through our airport.
They also achieved certification under ACI's Airport Carbon Accreditation (ACA) programme, one of 151 airports worldwide certified for mapping and studying our carbon footprint, determining emissions' sources within operational boundary and calculating the annual carbon emissions.
Starting in May 2023, Condor will be flying non-stop to Frankfurt. "Connecting with international hubs is an important step in restimulating the economy, and this new flight will help to propel and diversify both business and leisure travel and provide direct cargo access for Canadians and Europeans. The number of non-stop destinations is higher than it was pre-pandemic. In 2019, we had approximately 52 non-stops, and today we have approximately 56.  We fly direct to nine different countries on three different continents on 14 different airlines." 
There is no doubt under Myron's vision, YEG will be an International Force.
Places To Be
See this month's local flavours, products, and services.