The Edmonton Ski Club has been a facet of the River Valley for over 100 years. This important establishment in the city's history is now looking toward the future in how it can continue to serve the community and help preserve the valley it resides in.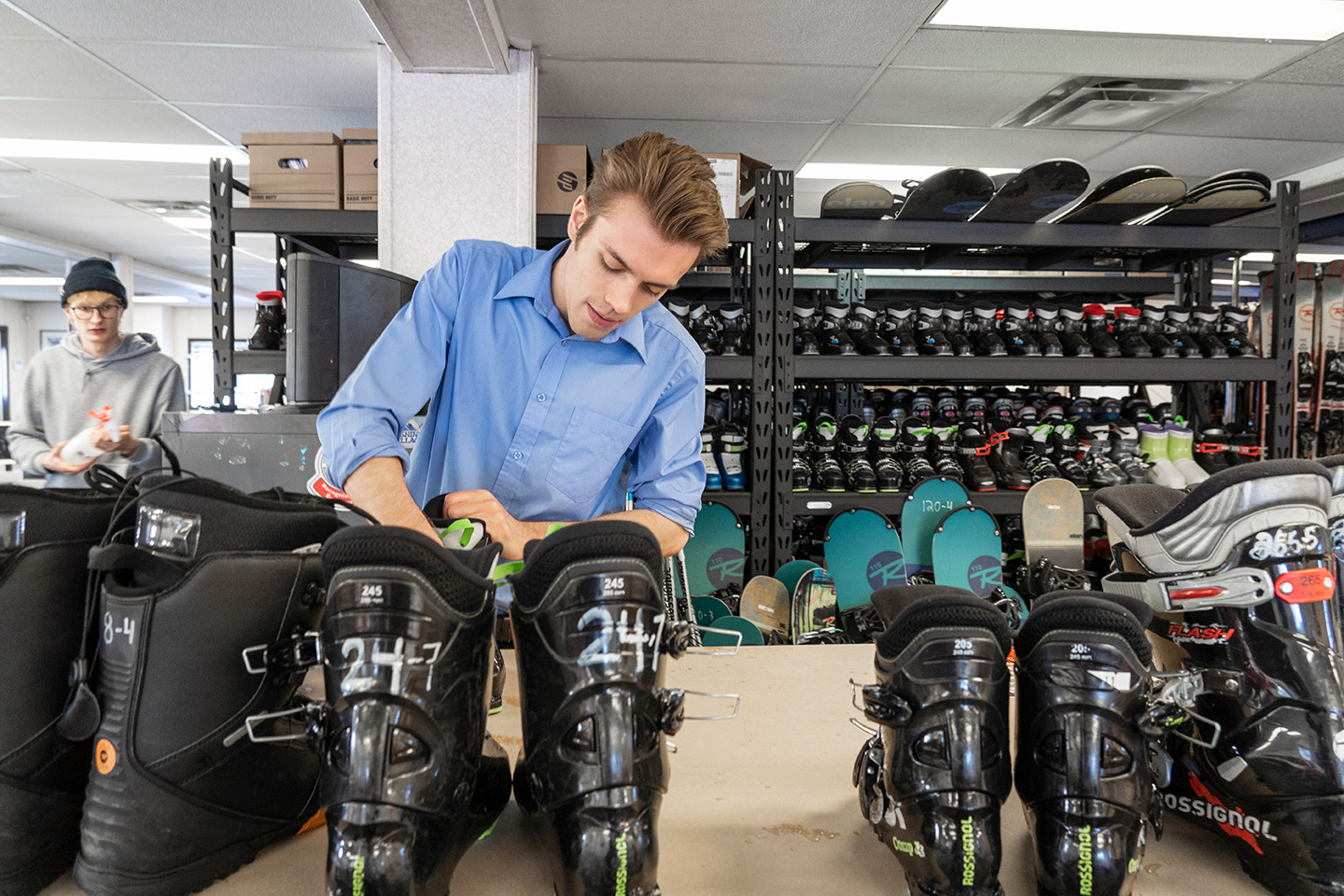 There are big changes coming to one of the River Valley's most iconic features. It's impossible to be around for over a hundred years without weathering a few times of turbulence. In recent years, the facility's operations have outgrown the aging buildings that are currently on site; but soon, construction will begin on a new lodge that will truly be worthy of such an important mainstay.
"We had a facility that had really reached the end of its life cycle and because we're in an ecologically sensitive area, it takes a lot more to get behind the development. There are a lot of things to observe when it comes to developing in the River Valley that fall in line with responsible stewardship," explained Zoe Sloan, general manager of the Edmonton Ski Club.
Responsible stewardship will not only play a role in how the new lodge is built, but also in how it operates. The Edmonton Ski Club was awarded $6.6 million from the Government of Canada's Green and Inclusive Community Buildings Program, thanks to the plan to make the facility a net-zero carbon building.
"We had made a proposition to build a net-zero, carbon-neutral facility that would really be a welcoming centrepiece for all Edmontonians to come down and enjoy the site year-round. The goal is really to become the premier destination in the River Valley."

Edmonton's newest lifestyle magazine Uncovering 
the best in hidden gems around the city.
The site is on the future LRT line, making it one of the few ski facilities in the world accessible through public transit, which helps reduce the carbon that would otherwise be let out into the environment by those who drive. The new lodge will also utilize solar and geothermal technologies so that it can operate in an eco-friendly manner.
Known for being the place where everyone goes to learn to ski, the Club would like to shift that image slightly. The goal of the new facility is to not only be a place for beginners, but also for those who participate at an Olympic level and those who face barriers when it comes to participating in winter sports like skiing or snowboarding.
"We really do strive to make winter sports the glue that binds us all together regardless of where you're from. We see this new facility as a way to enhance winter sports and how people are able to access winter sports. Further, the folks who do come, do so because of our affordability and subsidized programs. Being able to welcome them to a facility that is beautiful also imparts the sense that they have value."
This gorgeous new facility will not only be a winter hub, but one that welcomes people year-round thanks to events such as the Edmonton Folk Music Festival and other events that will help members of the community become familiar with local artists and reacquaint them with the beauty of the River Valley. Construction is due to start in 2024, with the new lodge opening in 2025.
Places To Be
See this month's local flavours, products, and services.