"Broad, wholesome, charitable views of men and things can not be acquired by vegetating in one little corner of the earth all one's lifetime."
– Mark Twain
Imagine this: with a blindfold on your eyes and a dart in your hand, you throw it at a map and then you travel there. Sounds like a movie, right? Well, it's a reality for Sorin Mihailovici, an Edmontonian who is living his adventure through Travel by Dart. Just today, he was getting a chocolate massage in Costa Rica (and yes, that's a thing, chocolate lovers), and next week he may be off to the Maldives. And just a warning, you may not like Sorin by the end of this story…not because he's not likeable, but because his life consists of these outlandish travel experiences that may make you slightly jealous. Otherwise, he's a really great guy.
Years ago, Sorin was talking to a few friends about success, and how they define it. He realized then that his philosophy of success didn't really translate into the material stuff, but having the freedom to explore the world. "Imagine just throwing the dart and going exactly where it lands," he remembers saying. Next thing they know, they're at Walmart, shopping for a set of darts and a world map. Sorin and Matt decide to throw it, and wherever it lands, they'll go. No do-overs. A third friend was filming the event, the dart landed on the North Pole, and since they couldn't visit that specific area at Christmas time, they decided to go to the closest place – the most northern village in the world, Longyearbyen, located between Norway and the North Pole. The next two months were spent planning and raising money by creating sponsorships for corporate companies. Upon returning from this great adventure, they made a
documentary, submitted it to festivals, and people started asking when the next tour was coming. Before the next trip, they organized a black-tie gala for 200 guests with a silent and live auction, and an opportunity for someone to throw the dart and determine the next destination. Russia was the next place – a large portion of the map, so not surprising. Sorin and the crew did research on social causes that are impacting Russian people and discovered that there are a lot of orphanages that don't receive much support; so, they decided to visit one, and buy gifts for all the kids. Once there, they realized it's not as easy as it sounds, not a single orphanage wanted to let them in or even talk to them. It took a lot of work, conversations, meeting new people, and finally, they were able to find one that was open to having them visit. After a six-hour flight, they were in a small town, at the orphanage, asking every single kid for their wish. The next day, they were back with gifts. This small yet meaningful act of kindness for the children, became a bit of a signature act for Travel by Dart, and a part of their mission is to help and inspire people in the areas they visit.

Edmonton's newest lifestyle magazine Uncovering 
the best in hidden gems around the city.
Chile, Bermuda, Indonesia, and many other places were destinations to follow. As the dart lands, Sorin plans, adjusts, the group members may change sometimes, but he's a constant. On one of these trips, one of the travellers said to Sorin, "This sparked something in me." Embracing the challenges of the random destination has inspired Sorin to create packages for travellers who want to experience special places but avoid traditional resorts and touristy ways of travel. And so, Spark Experience was born. Sorin learned that many people dream of less-visited destinations such as Uruguay, Costa Rica, and those countries not usually found on the 'vacation packages' travel agency sites. His clients are those who don't want to research online for must-see attractions, but instead look for a real genuine experience of a place, its people, culture, and thrilling activities. And that's what Sorin delivers. The next trip is to Italy in September, and without revealing too many details, let's just say this will be a trip of a lifetime.
Balancing his time between Travel By Dart and Spark Experience, Sorin comes to his headquarters, Edmonton, to finalize his documentaries, get organized, visit family and friends, and plan his next destination.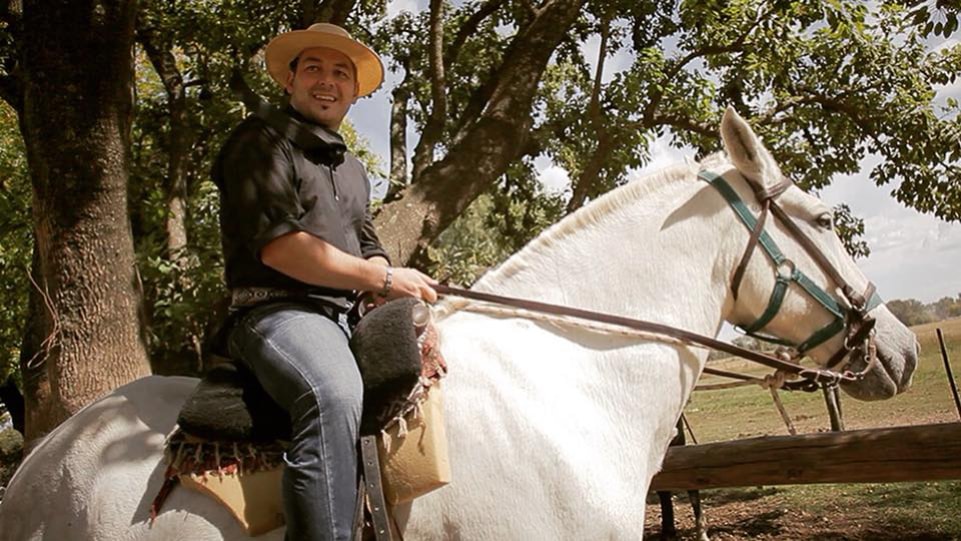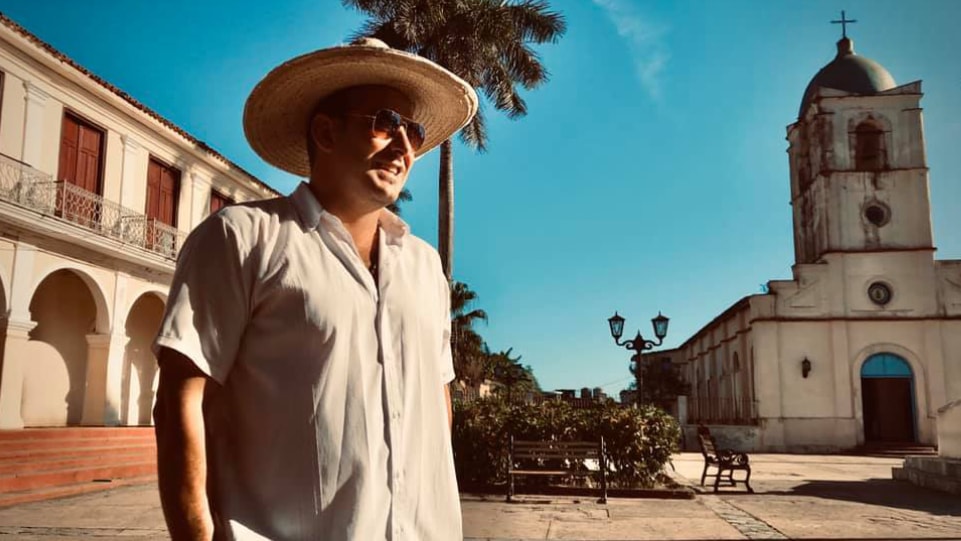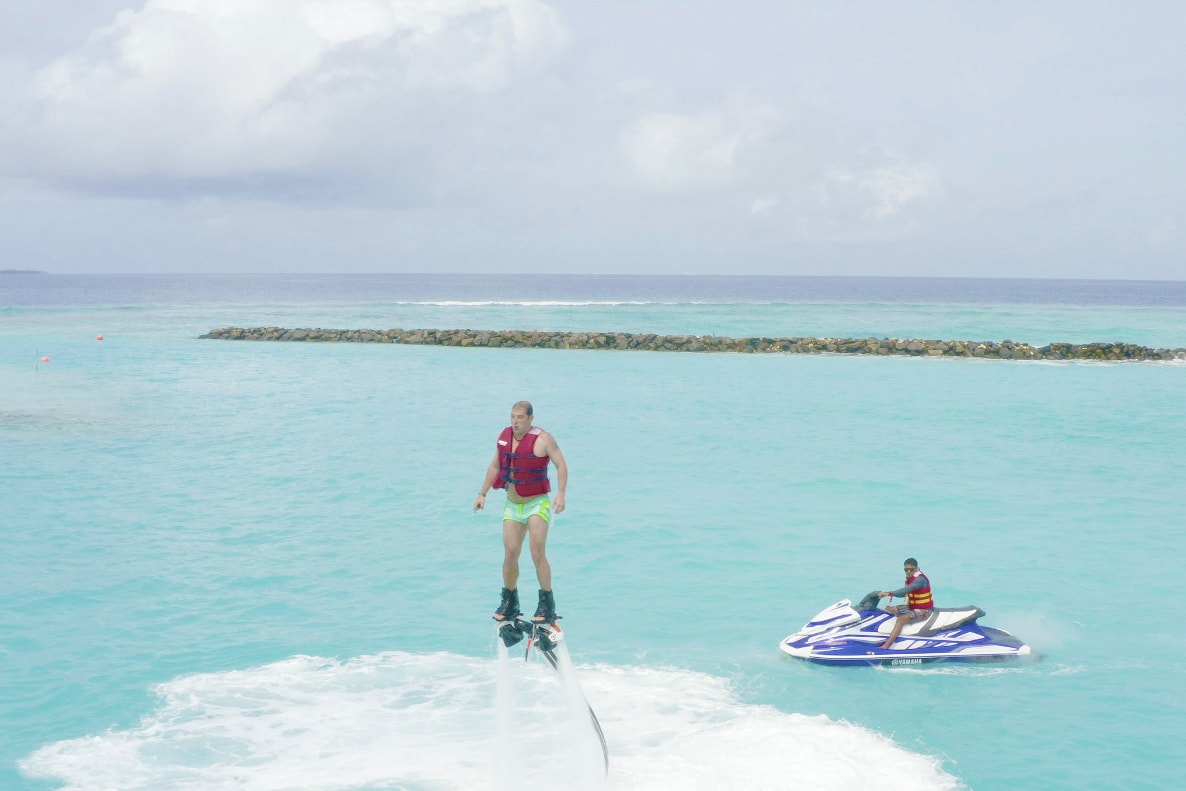 Imagine this: with a blindfold on your eyes and a dart in your hand, you throw it at a map and then you travel there.

Edmonton's newest lifestyle magazine Uncovering 
the best in hidden gems around the city.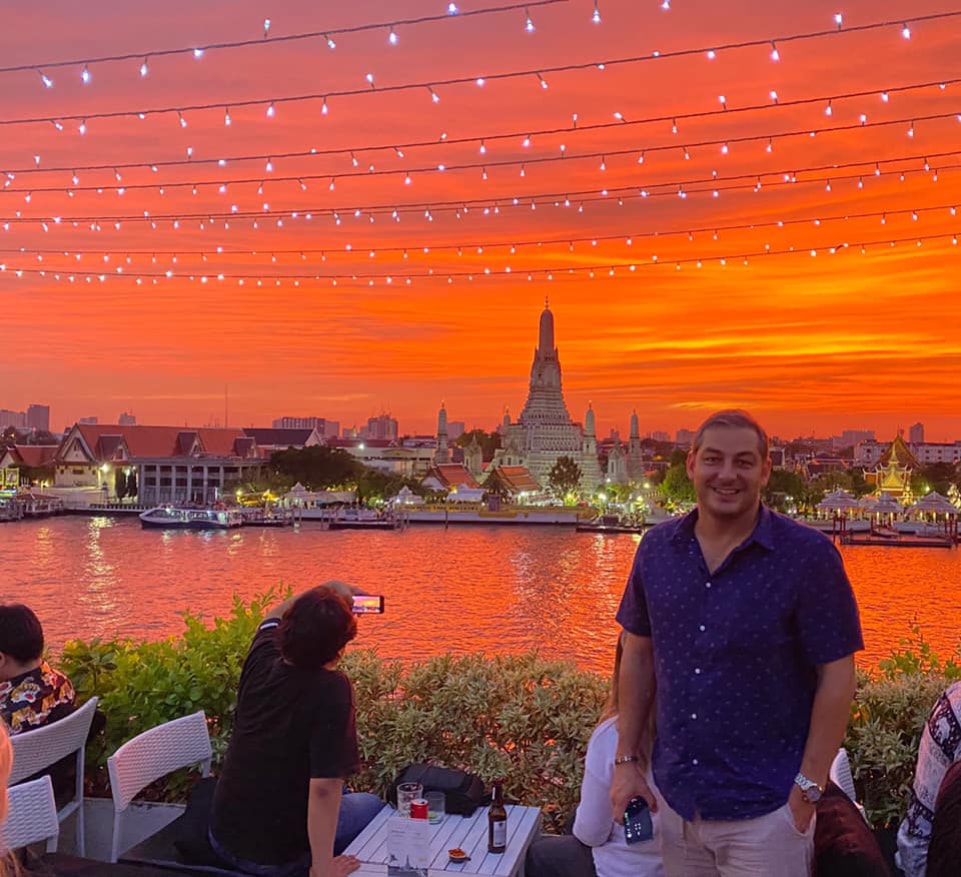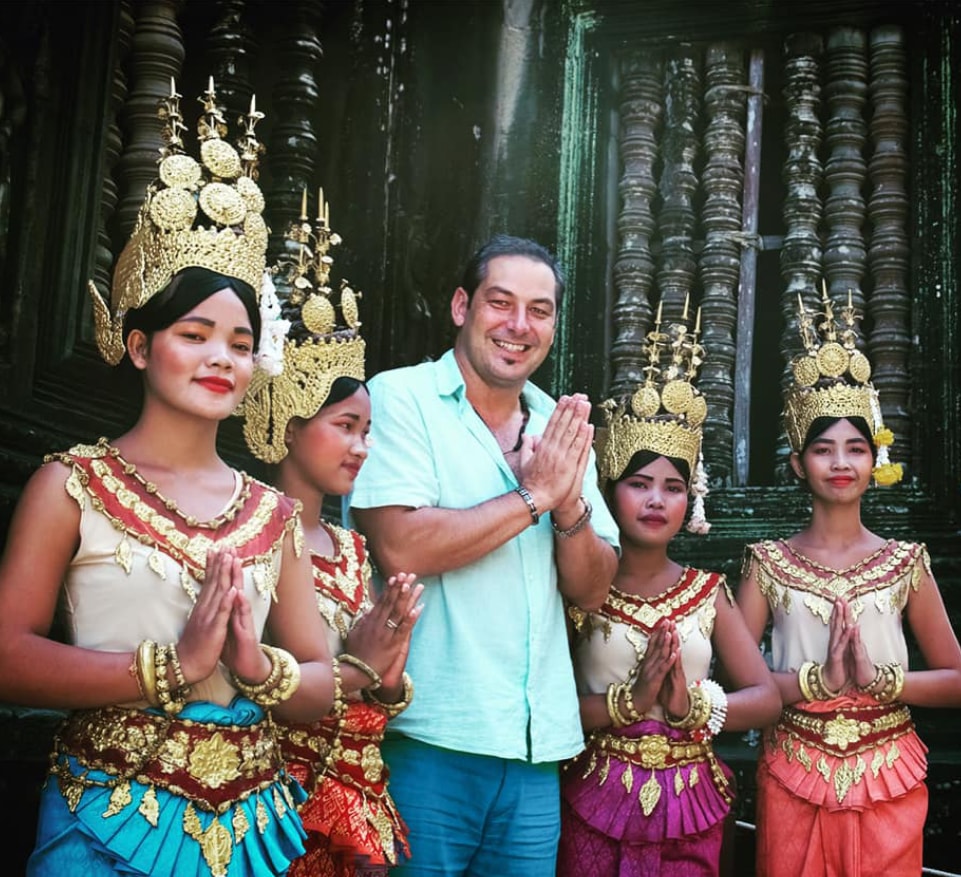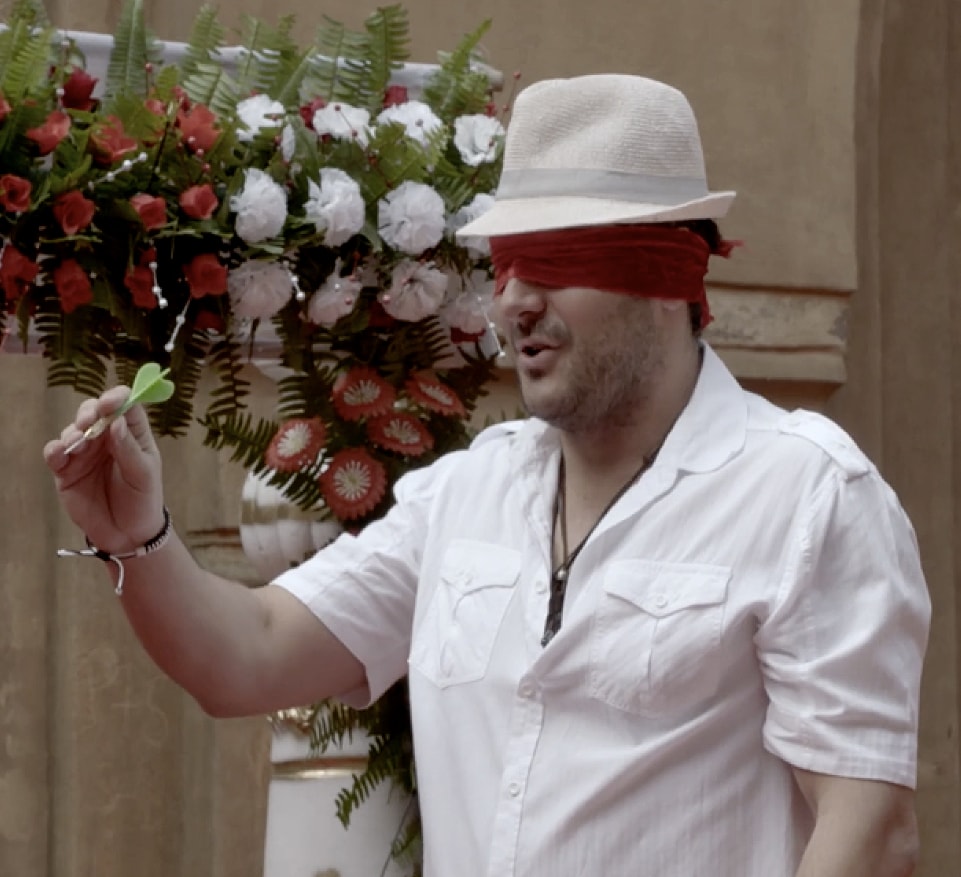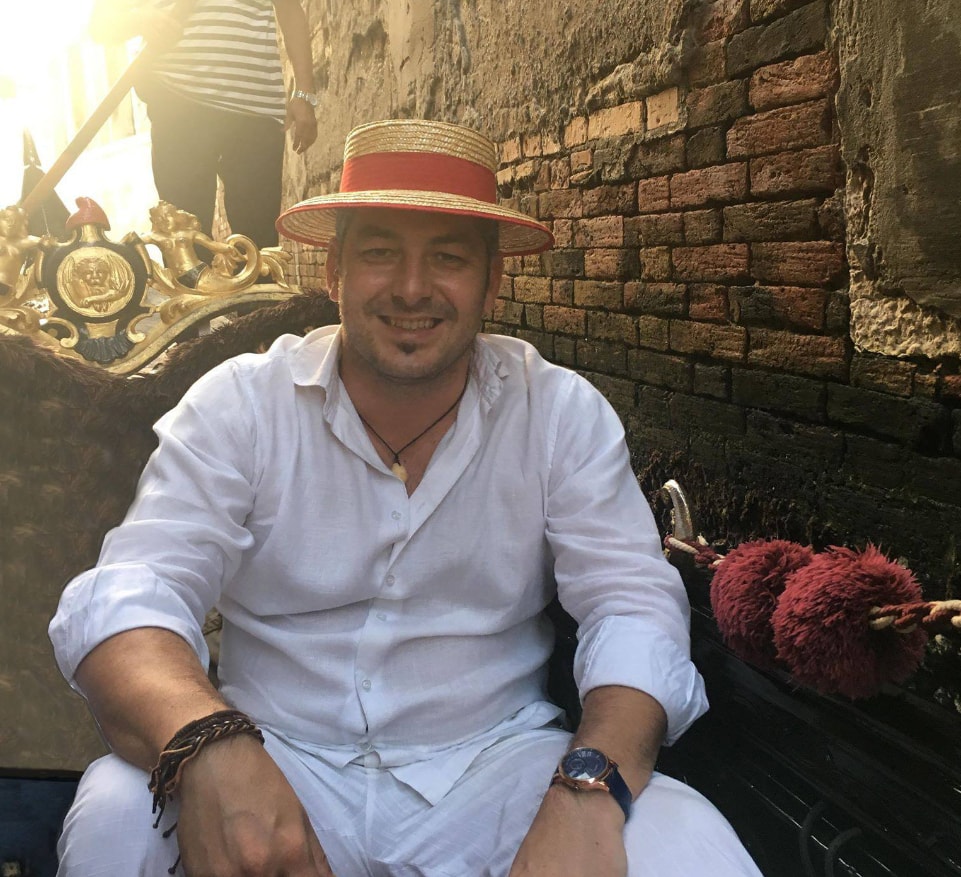 Thinking of this life, always visiting new places, seeing breathtaking sites, enjoying the most beautiful views, I wonder if he always had this travel bug, this drive to explore and visit every part of the world? "My father had a stroke at 42. A guy once full of life, energy, and drive, he spent the last 30 years in bed. He'd been saving money to travel with me and my mom, but it never happened. His biggest regret in life was not being able to explore the world." Sorin was 12 at the time, and seeing the suffering of both his parents, while hearing about this regret, planted a travel seed in his mind. Over the years, it became his lifestyle and his path. Sorin left his job at City TV in 2016 to dedicate fully to traveling. What does the future look like? "Eventually, I'll run out of places to visit. But I still want to know the world. I'm still hungry for that knowledge, even after visiting just under 70 countries." And how does one create this lifestyle? Sorin says it's through creating digital, online businesses that he can work remotely, that allows him the independence and the luxury of throwing the dart and packing the suitcase. His app, the Scam Detector, that he created years ago when a friend was a victim of a scam and lost a large sum of money, has been featured on BBC, Forbes, CBC, and all major media. It's a great business and a source of income, but also provides a valuable service to people, especially in the digital, online shopping world we live in today.
As we slowly come back to life as we knew it before the pandemic, Sorin is busy scheduling and planning upcoming trips. Just finishing up a very interesting series of videos on Easter Island, he's wealthier for an incredible experience from one of the most remote and intriguing islands in the world.
"People cry when these trips are over," he says. Adventures vary by the group and their interests, from sleeping in a hammock in the Amazon jungle to flying over Tuscany in a hot air balloon, to parasailing over Rio de Janeiro. The most rewarding part of traveling with groups? "They bond and become friends, stay connected after the tours; some have even opened businesses together." As we're wrapping up our conversation, I realize how much I miss traveling, whether it's going to new places or ones I've visited before, there's nothing like packing a suitcase and taking off into a new adventure. Here's to dreaming of joining the Spark Experience soon!
Places To Be
See this month's local flavours, products, and services.