"Each morning we are born again. What we do today is what matters most." — BUDDHA
A good night's sleep is the cornerstone to a good morning! The slow eye rub, the big stretch and the lazy yawn of happy, early risers everywhere is credited to a proudly Canadian company. A mattress for any sleeper, Good Morning Mattress has been shaping the mattress industry for over ten years and has had many firsts in a niche market. The first luxury mattress brand in North America and the first to offer 100% free returns. The first 100 plus nights in-home sleep trial. The first to offer adjustable firmness. Striking a perfect balance between value, comfort and great Canadian service, this slumberland dream team helps regulate your sleep patterns with their amazing selection of quality mattresses.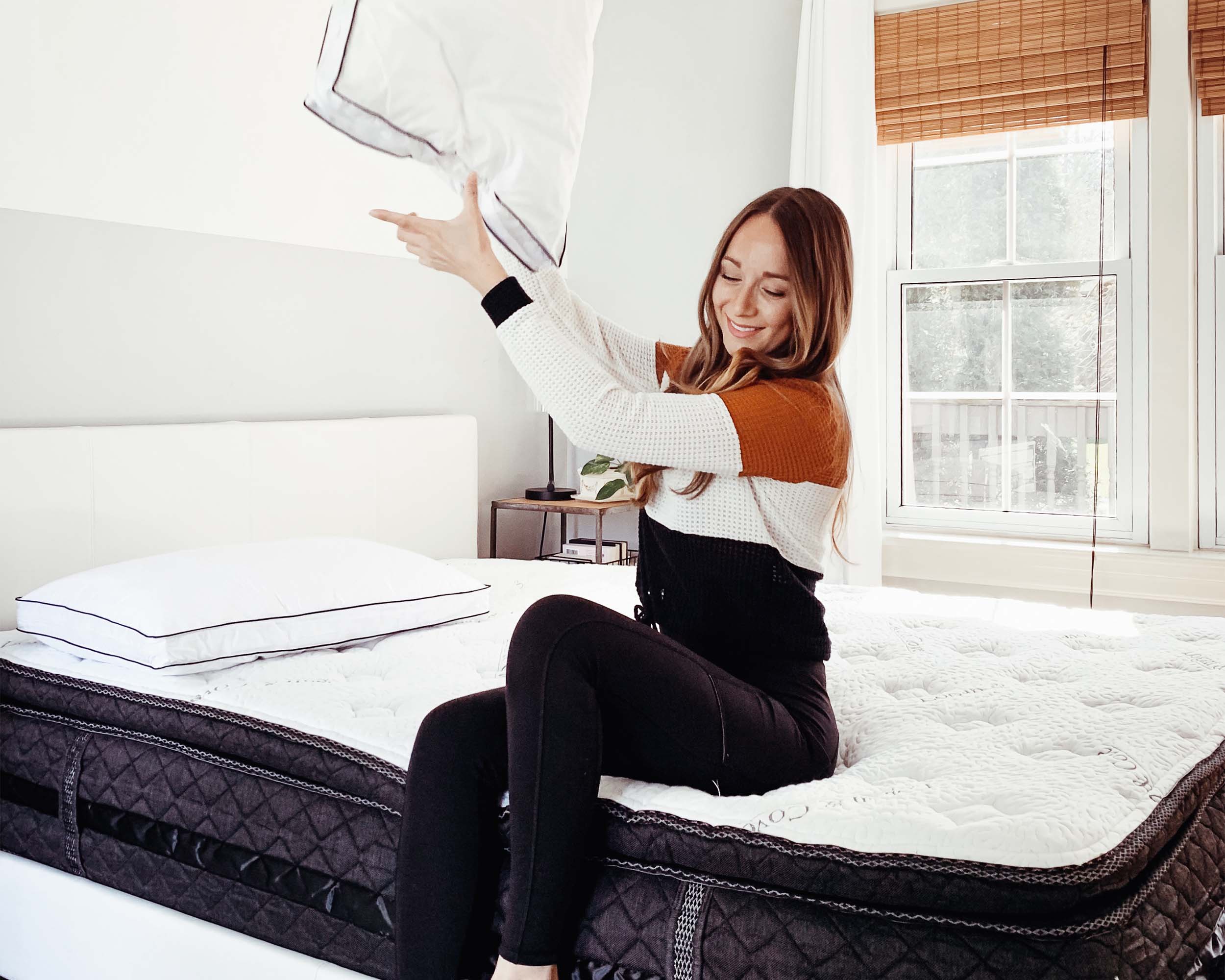 A Trusted Teen Testimonial
By Heidi Johannson
As a parent, I'm constantly concerned about whether or not my teen daughter is getting enough rest. September is here and that means early mornings for school and late nights with extra curricular activities. Part of her success depends on a good night's sleep and that starts with a great mattress. Including her in the Good Morning mattress selection process was a great idea. She knew exactly what would be the most comfortable for her. She eagerly awaited the delivery and when she received her Logan and Cove Mattress, the most impressive aspect was how easily we managed to get it up the stairs to her room and unpacked with just the two of us. Her mattress of choice was the Logan and Cove Luxury Hybrid Pillow-Top Mattress with a medium plush firmness. The lush pillow top gave her extra height for that almost 'princess like' bed which added extra aesthetic to her room. But it can't just look good. The true test would come when it was time to count those sheep! I gave her the space and time to get used to her new sleeping system and after about a month or so, I prompted her with a few questions. In typical teen fashion, the responses were, as imagined, short with a side of eye roll. But what I did get out of her was comforting. We made the very best choice when looking for a new mattress. She loves how it molds to her body. This luxury hybrid uses "a premium mix of motion isolating pocketed coils and cool, cushioning memory foam." Because it's super soft and comfortable, she finds that she is waking up in the same position that she fell asleep. Dare I say she could be becoming a morning person? Regardless, the go-go-go of a teen's life can be overwhelming, even stressful and we are both reassured that the hours she needs to be sleeping and resting, she is doing just that. Recharging for the day to come, ready and renewed, thanks to her Good Morning mattress!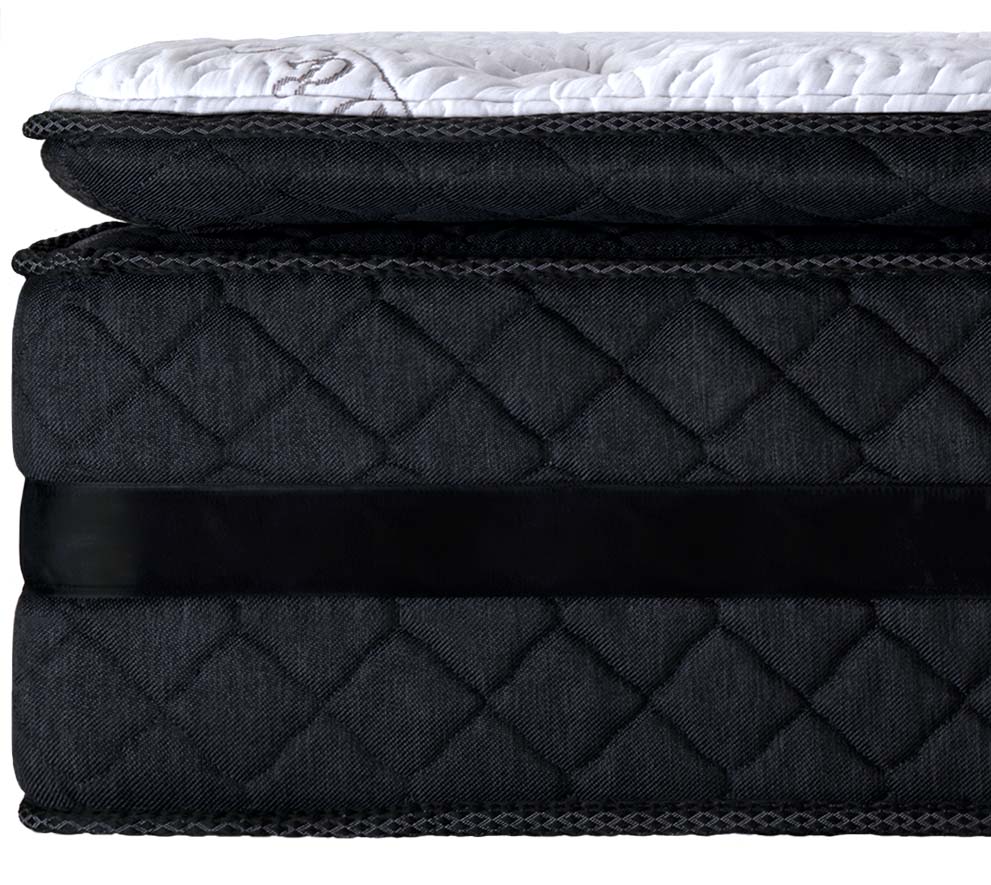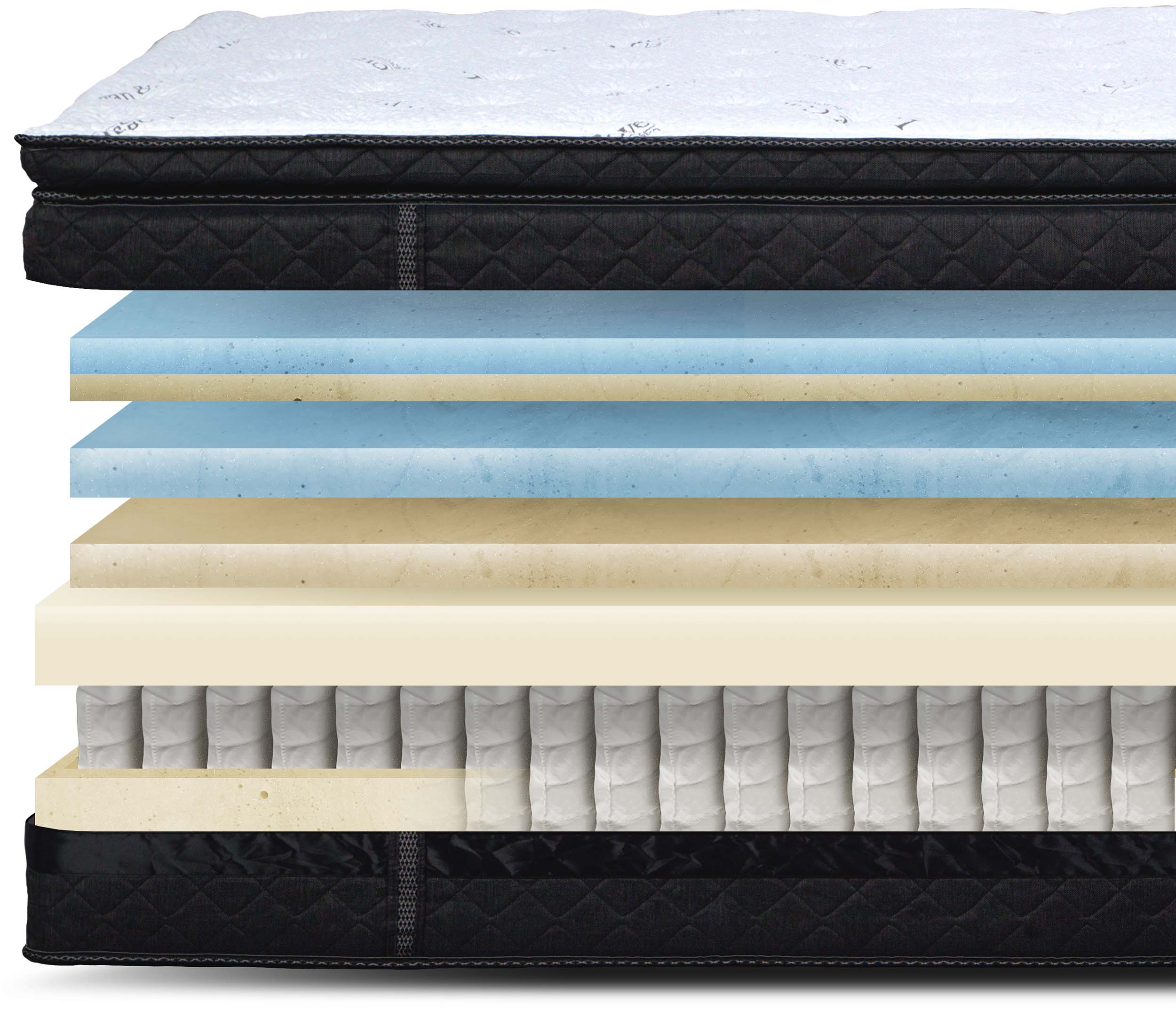 Edmonton's newest lifestyle magazine Uncovering 
the best in hidden gems around the city.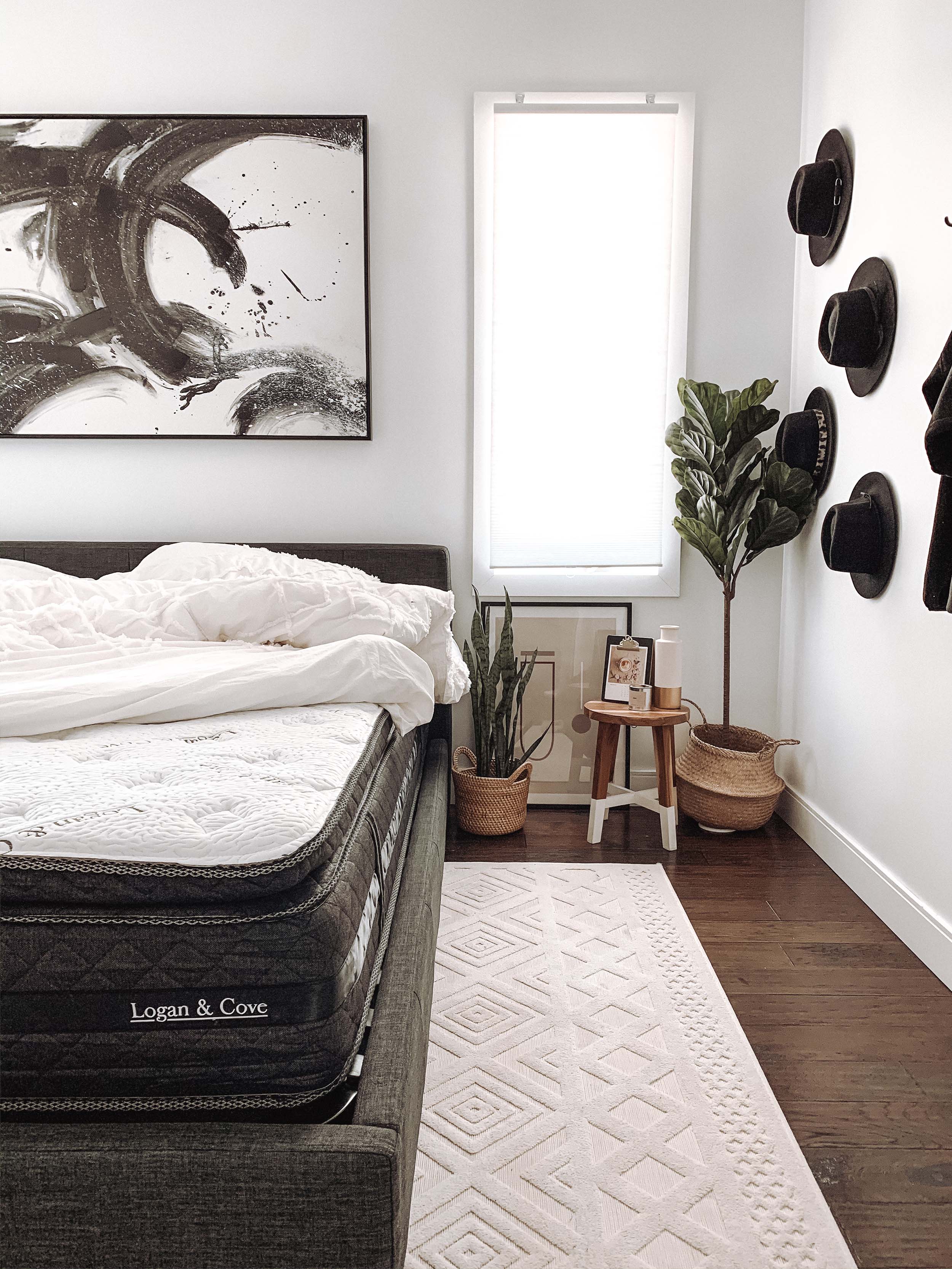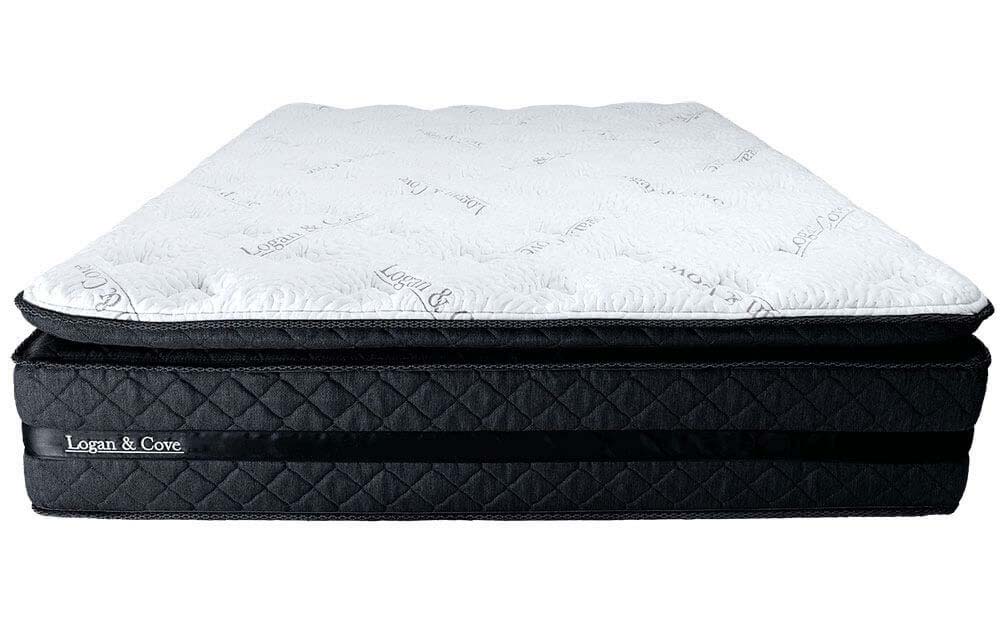 The Promise of a Good Morning
By Jelena Bojic 
I've always admired people who could do with five hours of sleep a night. Entrepreneurs, leaders of large organizations, successful people, joining the 5 am clubs and waking up at the crack of dawn to take advantage of every moment. I'm not like that. I need my sleep, and a minimum of 7.5-8 hours of it. Otherwise, I am not happy, productive, and a go-getter. When the goodmorning.com mattress arrived, I was open-minded and ready to try something new after experiencing some sleepless nights lately – a Logan Cove memory foam mattress that promised luxury firmness, support, and most importantly, cooling comfort. I went to a conference a few years ago, and the keynote speaker talked about the importance of sleep. She gave us a lot of advice on how to set up our bedrooms to be an oasis of true rest and rejuvenation so that our nights already have a tone the moment we walk into the room. One of the things she emphasized was that your mattress needs to have cooling comfort. You cannot have a good sleep if you're too hot, I remember her saying. And that the optimal temperature for sleeping should be between 16 and 19 degrees Celsius, based on personal preference. After sleeping on it for a while, I find that's the biggest change I'm noticing – the cooler feel, falling asleep faster, and waking up refreshed and rested. Truly enjoying the benefits of uninterrupted sleep, I went ahead and ordered a pillow too, from this now-trusted Canadian brand, as the pillow is just as important for a good night's sleep. This then led to a whole list of changes made in the bedroom – no electronics, no stress, no caffeine, and practicing relaxation and meditation before bedtime. This mattress is all about comfort, looks great, feels luxurious, and delivers on the promise of a good morning!
Places To Be
See this month's local flavours, products, and services.