Meant to be the shining example of what a developer has to offer, showhomes get only the best. With all the luxuries you could desire, this home has been finished to perfection.
Everyone dreams of living in a house of showhome quality, with all the luxurious finishes and upgrades one can think of. Wake up from your reverie and find yourself living that reality in your very own showhome. Located next to Jagare Ridge Golf Course, this expansive home on a massive landscaped lot has all the space you need to live, work, and host from home, all year round.
Jagare Ridge is south-west Edmonton's most desirable family community. As you turn off of the main road and into the neighbourhood, you are greeted with ponds, manicured parks, and just out of sight, tree-shaded ravine trails for you to discover.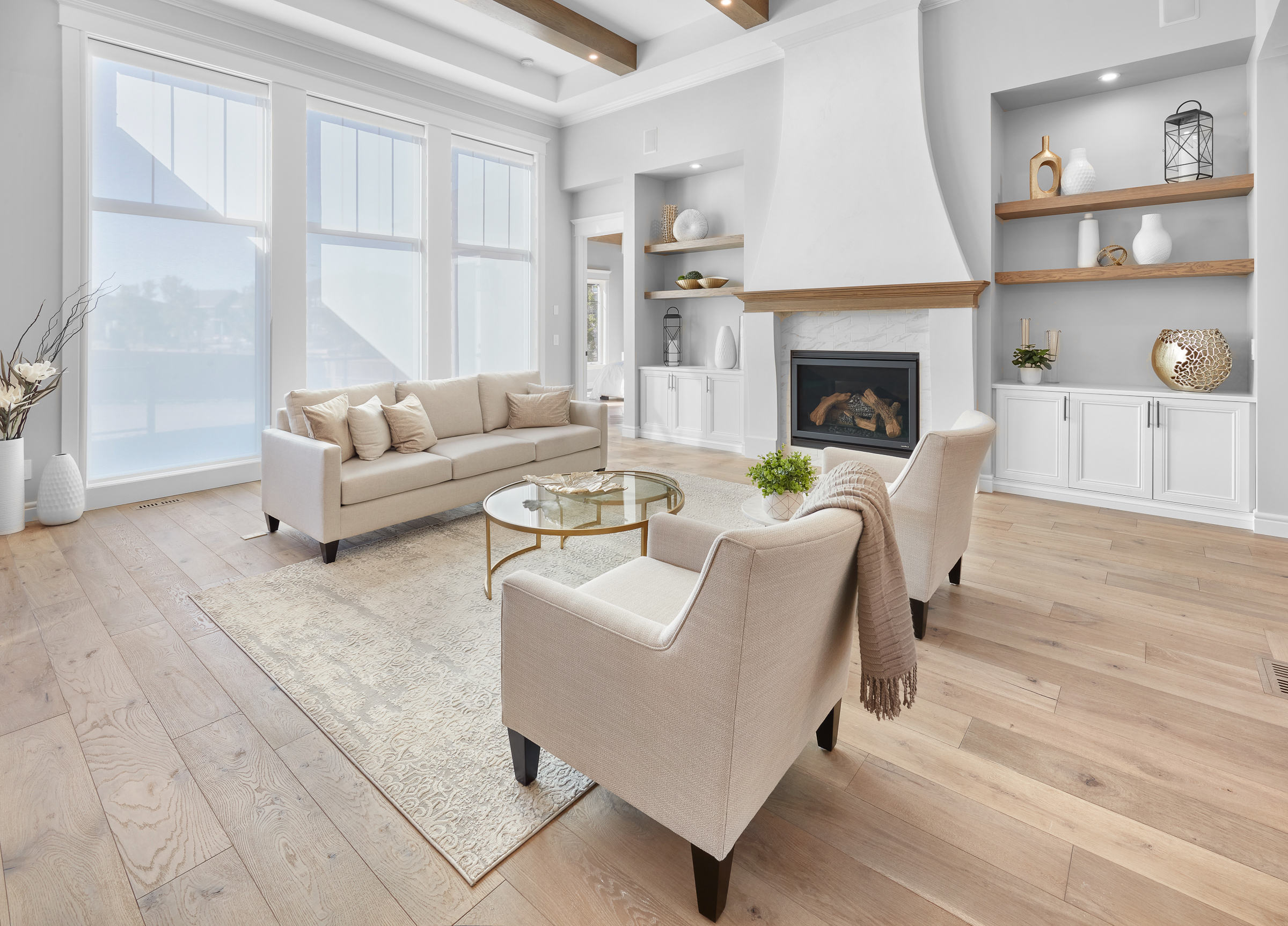 Edmonton's newest lifestyle magazine Uncovering 
the best in hidden gems around the city.
When you arrive home and park in the oversized, triple attached garage, you step into a home that is bright and airy, with soaring ceiling heights.
 "Wow, that is normally the first comment!" Kerri-Lyn Holland of RE/MAX River City said.
Off of the main entrance is the home office, with dark walls and an exposed stone feature which contrasts the rest of the house beautifully. Thanks to the massive office window, you don't risk feeling hemmed in by the charcoal grey paint. You'll also find the unique addition of leather flooring in the office.
The main living space, which encompasses an open concept kitchen, dining, and living room, has floor to ceiling windows on one side, and above you – exposed wood beams. As it is a showhome, you can, of course, expect top of the line appliances throughout the home, including a built-in coffee maker and automated blinds. It is the perfect space for a family get-together or a dinner party, with plenty of room for guests to interact without feeling cramped.
The entertaining space doesn't stop at the living room. Step downstairs where you'll find a gorgeous exposed brick wall, your very own bar, and a second living space. Tucked away down here is also your own private gym with enough room for all your favourite work-outs.
The master suite is the true definition of the name. The bedroom is bright and spacious, with a feeling of warmth added, thanks to the complementary wooden floors and ceiling. The marble floored ensuite features a large makeup vanity, flanked by his-and-hers sinks. The most eye-catching thing about the room: the luxuriously large standalone tub. The marble carries on through to the large walk-in closet, which includes a washer and dryer so you can wash, dry, and put away all in one spot.
Whether for kids, dogs, garden parties, or all of the above, the massive yard will be able to accommodate, with plenty of room for outdoor furniture, a barbecue, or even the future installation of an outdoor kitchen. Whatever you imagine as your dream yard, this property has the space for you to make it a reality.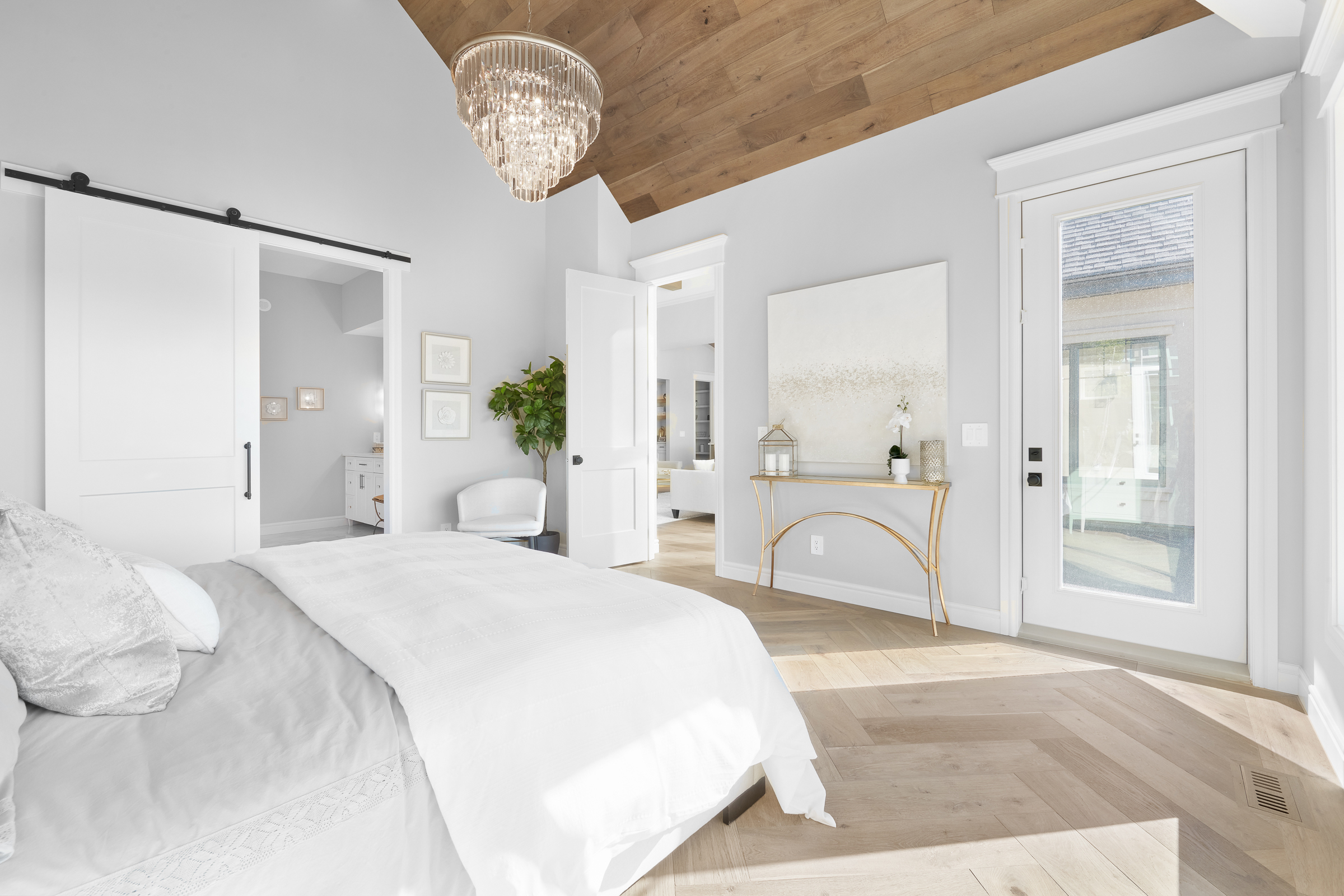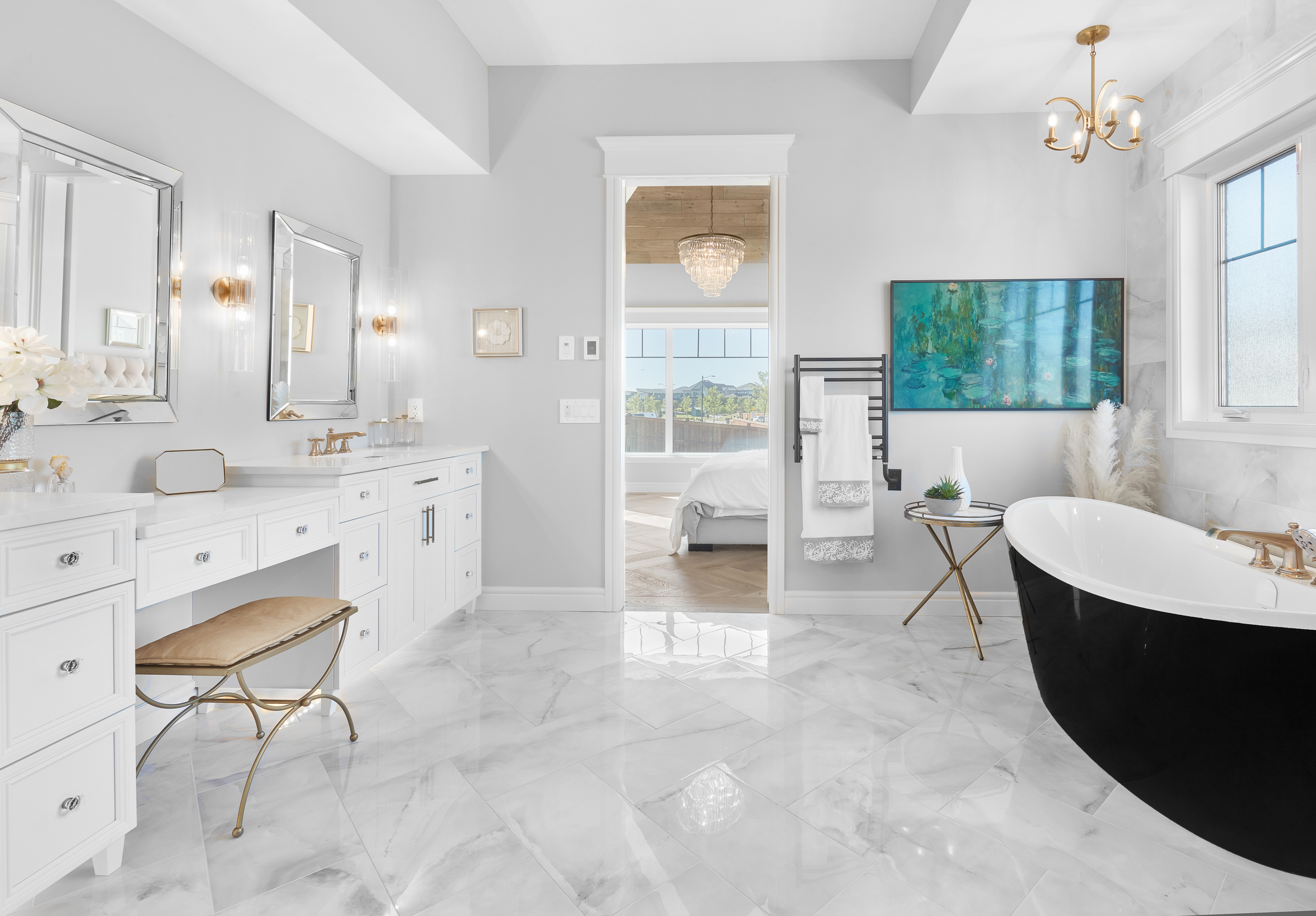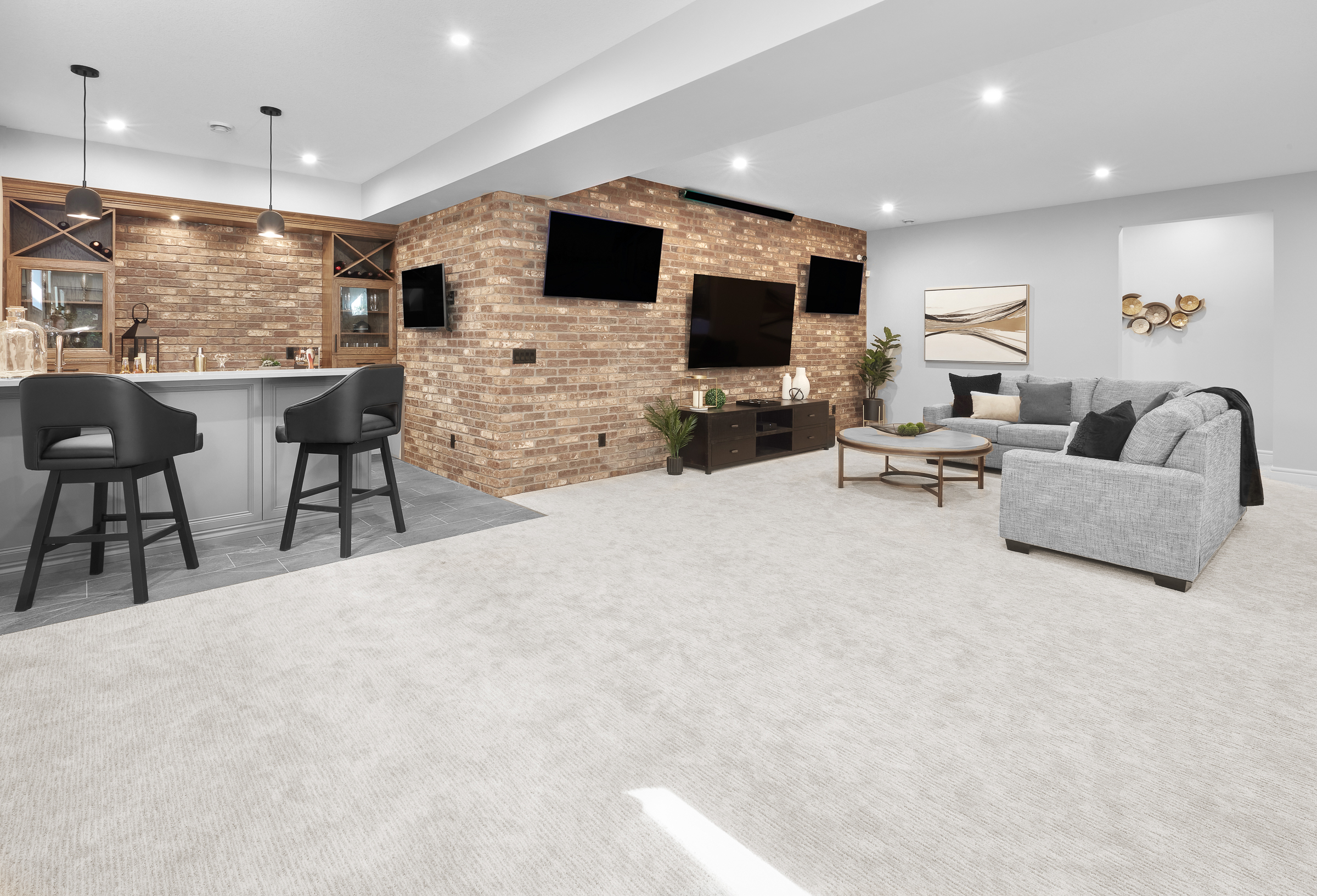 Places To Be
See this month's local flavours, products, and services.