Where eye care meets warmth, fashion, and community
Located in the heart of St. Albert, The Monocle Optometry is not just a clinic but a place where personalized eye care meets home. The brainchild of Dr. Lauren Zaiffdeen, this optical boutique has been transforming the way residents receive eyecare since its inception in November 2021.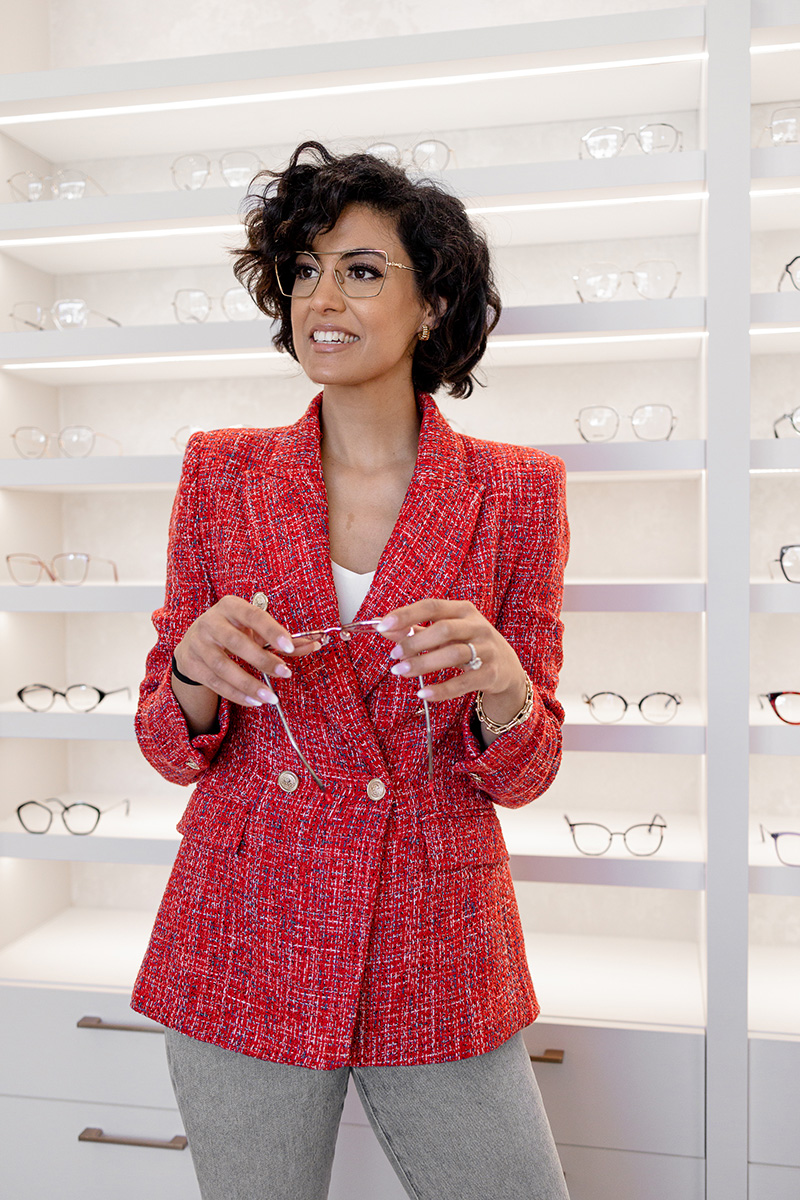 Dr. Lauren Zaiffdeen, the owner and visionary behind The Monocle, is a graduate of the University of Alberta with a BSc in Biological Sciences. Her journey led her to achieve a Doctorate of Optometry from Nova Southeastern University, Florida. Her extensive training equipped her to diagnose and manage various ocular diseases, fuelling her passion for ocular health. 
After spending eight years in an overly corporate practice, Dr. Zaiffdeen's dream of creating The Monocle Optometry became a reality. What distinguishes The Monocle is its commitment to personalized service, transforming the clinical environment into a welcoming space simmilar to a cozy living room. A beautiful fireplace, for example, juxtaposed against a backdrop of frames fosters comfort and helps to ease anxieties patients may associate with eye care.
Stepping into The Monocle means stepping into a community where clients are treated like family. Dr. Zaiffdeen's personalized approach ensures that clients receive undivided attention and thorough care. The clinic's eyewear specialist collaborates closely with clients to select the perfect pair of glasses, seamlessly blending style and functionality.
The eyewear collection is a testament to The Monocle's commitment to both fashion and individuality. The clinic showcases a beautiful selection of independent, fashion-forward brands, many of which are handcrafted in Europe and Japan. The emphasis lies not in brand names but in making clients feel great about their choices.

Edmonton's newest lifestyle magazine Uncovering 
the best in hidden gems around the city.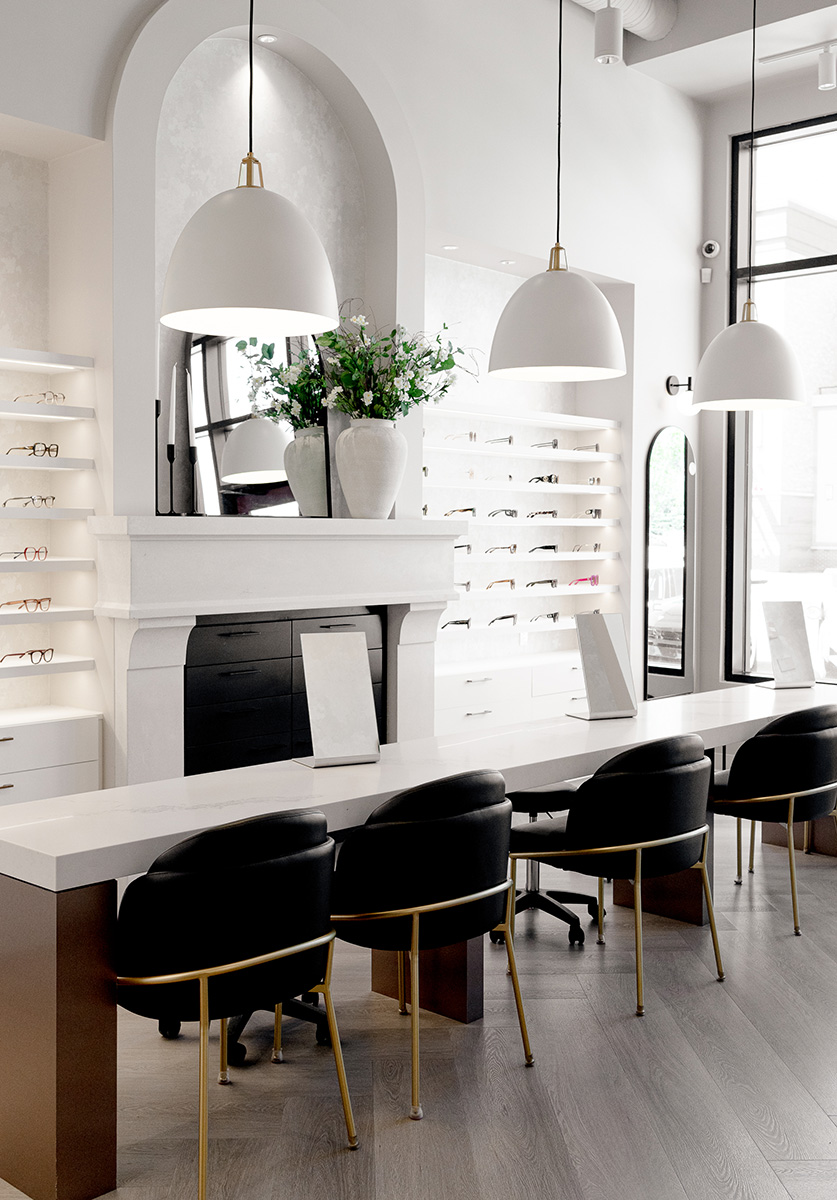 Dr. Kirstin Stayer, who recently joined the team, brings fresh perspectives while enabling the clinic to accommodate more patients. An exciting Myopia Management program has been introduced for children to prevent future eye issues, and the upcoming 2-year anniversary promises a noteworthy eyewear sale.
Dr. Zaiffdeen's vision extends beyond St.Albert, as she aspires to open an Edmonton location allowing her to expand the business and it's unique approach to eye health and community connection.
Places To Be
See this month's local flavours, products, and services.