This month, Modern Luxuria Celebrates the Winners of our First Ever Edmonton's Most Fashionable Contest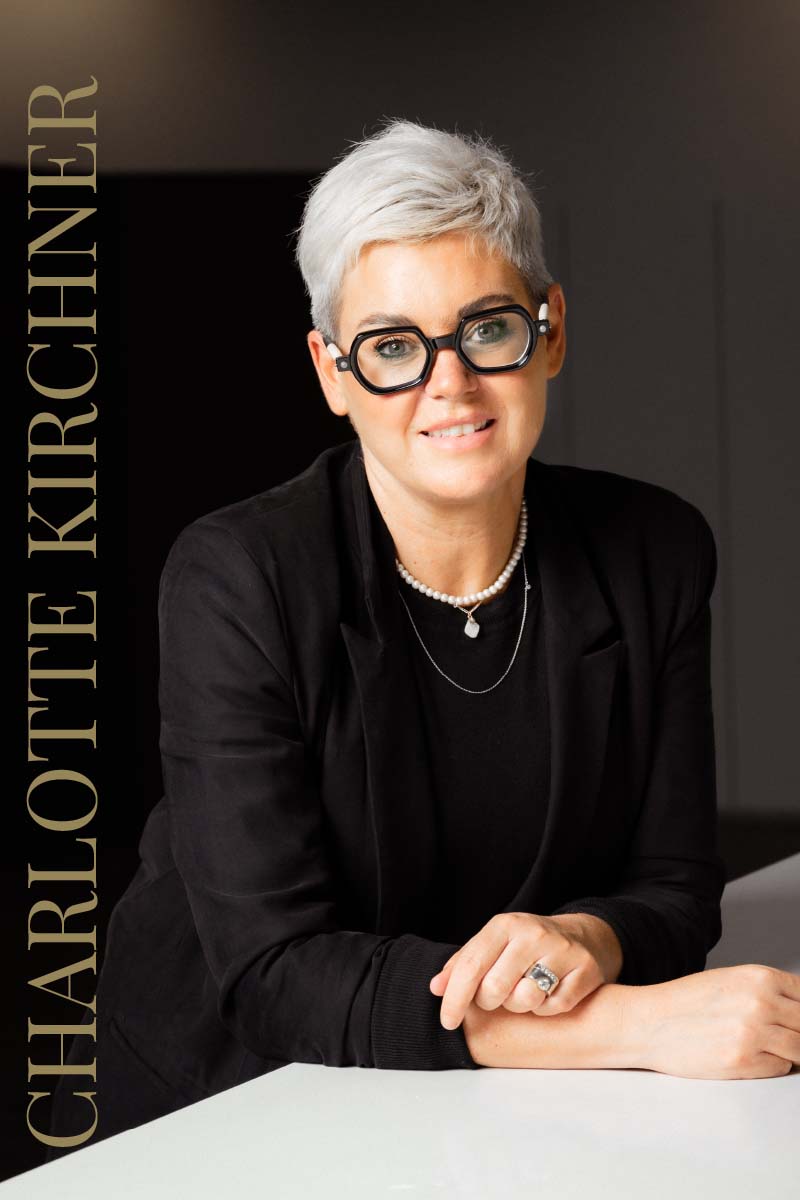 Occupation: Educator
Fashion Philosophy: If you love it, wear it. I typically don't buy things unless I can wear them with three other things in my closet. I truly have a rule of three. No matter how much I love something, I don't buy it just because it is on sale.
Hobbies: Shopping, Travel, Family, Volunteering
I volunteer in my spare time. I work with adolescents and diagnose them in their reading challenges, then support them in their learning. It's a passion for me.
What do you love about Edmonton? We boat in the summer, so I love that the lakes are close. I love the community, both in St. Albert where I live, and Whyte Avenue. I spend a lot of time on Whyte Avenue as my daughters own a business there.
Where did your passion for fashion come from? I've always been really interested in it. There was a time when I lived in Quebec for a little bit and I fell in love with fashion there. I happen to be lucky and have three girls and we have all kind of grown together in our love for style.
Do you have favourite pieces or must-haves in your wardrobe? Yes, my favourite piece is a black boyfriend blazer that goes with everything. And a great pair of stiff denim. I don't like stretch denim, it has to be stiff denim. I love Mother Denim.
Favourite trend this season: Full length wide leg, and the mid-rise. I am happy we are moving away from the rib cage.
Favorite Stores: Bella Maas in St. Albert, Bamboo Ballroom.
I prefer to shop local for my classics and then, a box store for something that is super trendy.
I turn my closet over two or three times a year and do a closet sale. Before Covid, people would line up at my front door, first come – first served. During Covid, I started doing it online, but it's way more fun and community minded to do it in person. My friends will say, 'save this', but I don't save anything. If you are there at 9:00 in the morning when I open my front door, you get to pick. It is really truly building a community in the style world.
@whatcharwore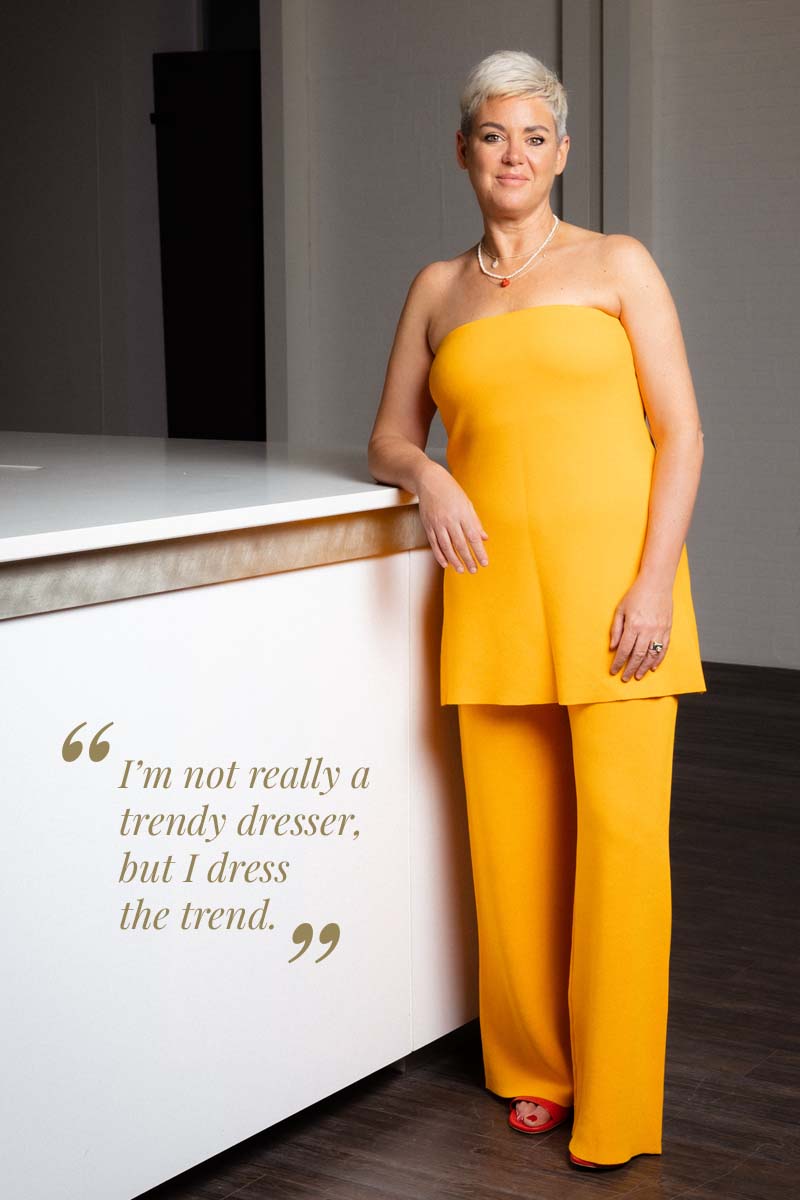 Edmonton's newest lifestyle magazine Uncovering 
the best in hidden gems around the city.
Occupation: Personal Fitness Trainer
I'm mostly known for aesthetic transformations, whether it be fat loss or muscle building.  I'm very big with the mindset approach and really encourage my clients to enjoy the journey. Why do you want to train? Everybody has a different definition of health. If you can train the mind and really have a positive approach, then your body will respond. I'm simply there to guide and coach.
Fashion Philosophy: What makes you feel good? There are always trends in fashion. There are always looks that come back. Classics never go out of style. It's just what makes you feel good.
Hobbies: Salsa dancing. I danced professionally for about seven years.
What do you love about Edmonton? Edmonton's art scene is incredible and immense, and not many people know it until they find themselves here.
Where did your passion for fashion come from? Many years ago, I was in financial services and I was told by one of my mentors that because I was young, I needed to really know my stuff and also to really dress the part. One thing that stood out to me, is he told me to pretend I was going to go out and meet million dollar clients. How are you dressed? How are you presenting yourself? Because I do believe fashion is a part of or an extension of you; it's kind of like your introduction. That always stuck with me – leaving that first impression.
Do you have favourite pieces or must haves in your wardrobe? I think a good fitted T-shirt is very underrated. I love my button-up shirts. I love how you can go from dressing it up or dressing it down. Add suspenders or a bow tie and change the whole dynamic of the look. A nice pair of dress shoes. Or if you have a nice pair of runners or everyday shoes, you can mix and match.
It also depends on the season – I love my pea coat in the winter, I'm also known for wearing hats. I love accessories and wearing my watches and my beads. Something so simple can go so far. I've really been into plaid. Plaid dress pants and a tucked in shirt.
A lot of my fashion recently has been inspired by Peaky Blinders.
Fashion is still an art – just like the way I dance and am able to express myself. I like to experiment and have fun with it, but I've always loved the whole gentlemen look. So even my friends joke around that if they are going for a coffee with me, I am not going to show up in sweats. 
@fitbyjorge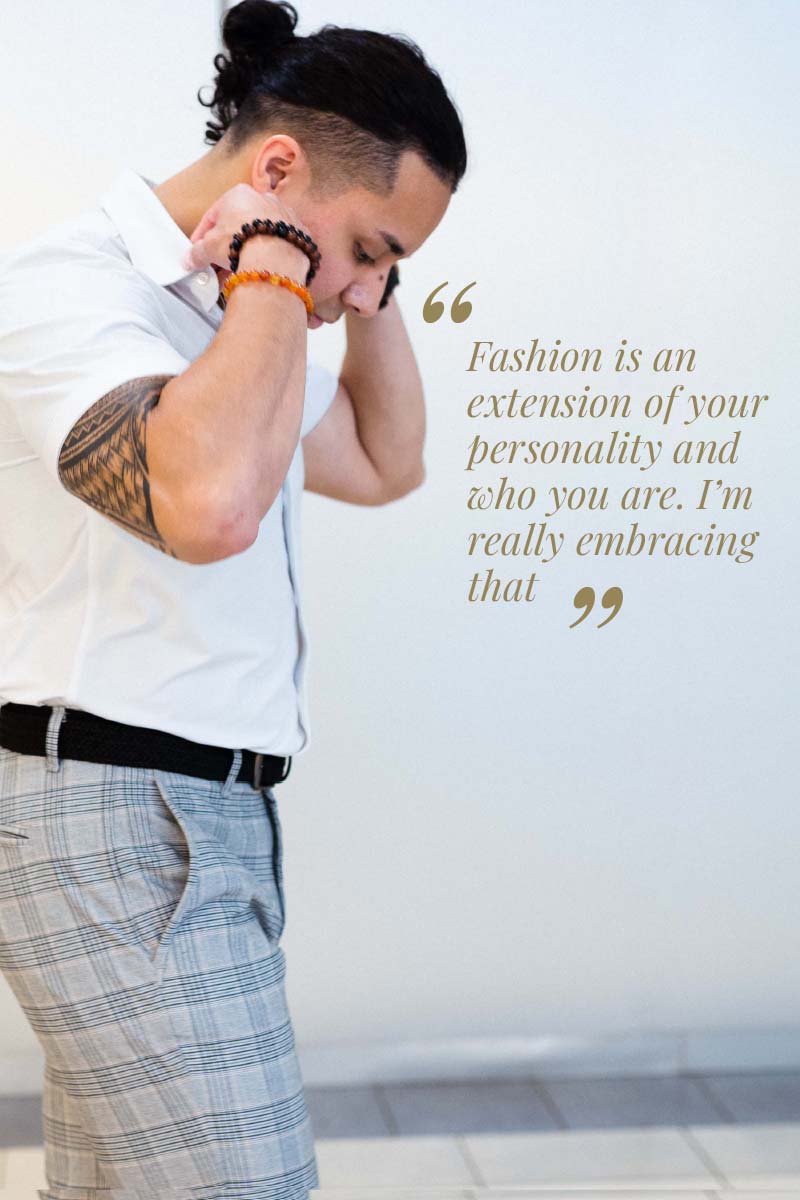 Places To Be
See this month's local flavours, products, and services.