Star patterns, bold colours, and sequin embellishments – the vibrant style of Sarah Ward.
From a very young age, Sarah knew that her future calling would be related to fashion. She would observe her older sister get ready and admire her style, watch 'What Not to Wear' with her mom, and discuss all outfits and choices. She felt passion and excitement with all things related to fashion, new clothing, and styling.
During her university days, she got involved with the University of Alberta's School of Retailing, which helped land her first position with Kingsway Mall's marketing team. Falling in love with the retail world, Sarah continued to pursue opportunities in shopping centres and joined the marketing team at West Edmonton Mall, where she currently works as the Retail Marketing Manager. As a born and raised Edmontonian, Sarah appreciates the foundation that WEM represents in the city when it comes to fashion, and loves connecting with retailers – from small, independent shops to world-renowned brands such as the upcoming Saint Laurent and Gucci.

Edmonton's newest lifestyle magazine Uncovering 
the best in hidden gems around the city.
Her style is certainly influenced by the creative fashion-Shangri-La she finds herself in daily. After all, mall walks are a part of the job. Always evolving, her approach includes classic and modern staples, paired with unique statement pieces; she loves finding uncommon items with a fun twist. Sarah's style carries notes of bohemian undertones, paired with signature bangs and winged eyeliner, and always accessorized with a smile.
"Spending all day in a mall has a huge impact on my style – I'm constantly surrounded by amazing stores and get the first look as new items are released each season. You're able to pick up on trends quite easily and in turn, translate them not only into my own style, but the work I do for the mall. For me, if I look good and am confident in what I'm wearing, I feel good and am confident in all other aspects of my day. Not only is it about the stores and their product, but walking through the mall, it's also so easy to get inspired by the street style of shoppers."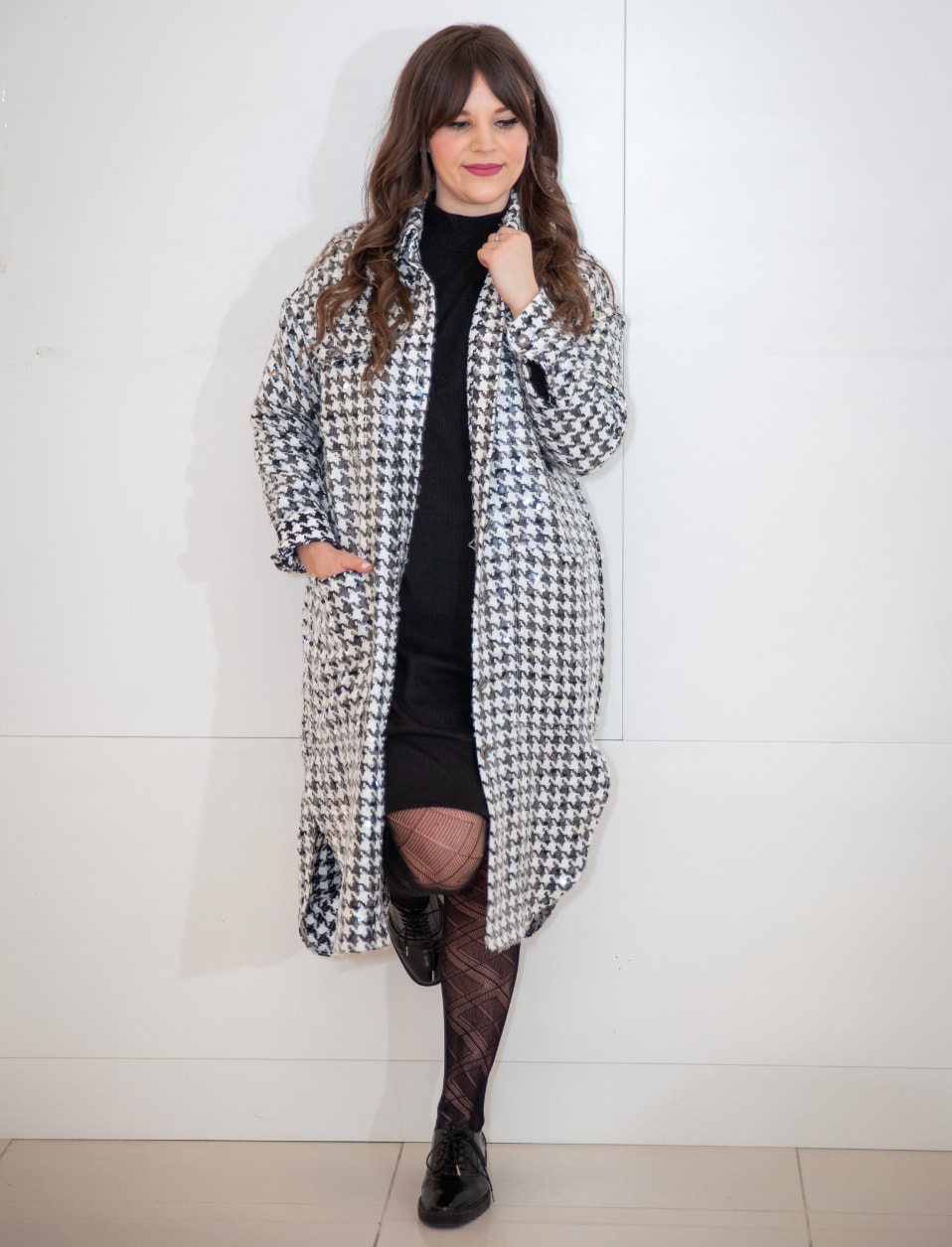 Jacket – Zara
Black Dress – Simons
Tights – Costume Tights
Shoes – Marshalls
Earrings – Hillberg & Berk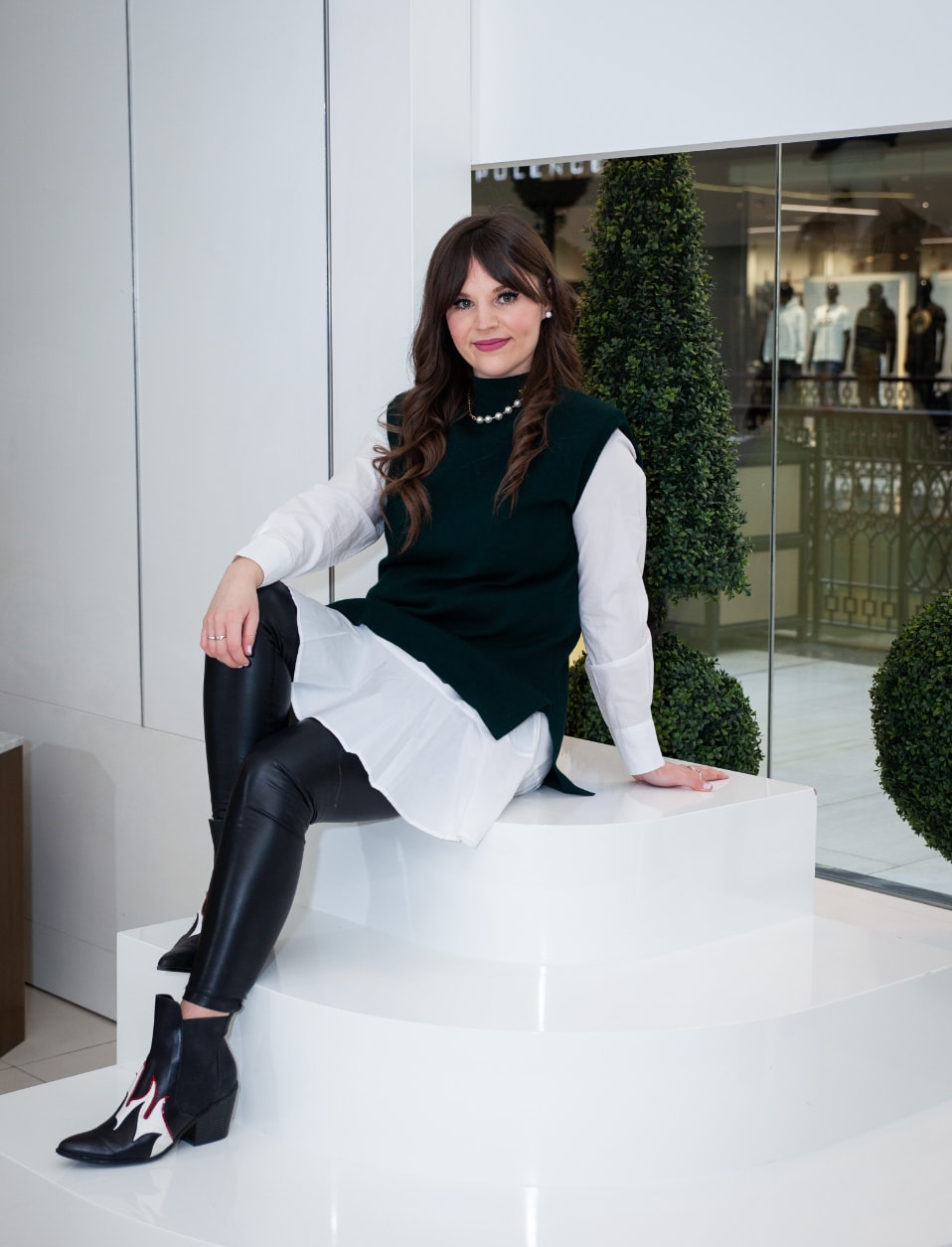 White Shirt – Simons
Green Sweater – Zara
Faux Leather Leggings – Joe Fresh
Boots – Vero Moda Hudson's Bay
Pearl/Gold Necklace w/ Star Clasp – Designed by Sarah Ward
Gold Bracelet w/Face – Les Arts Plastiques
Earrings – Hillberg & Berk
From a very young age, Sarah knew that her future calling would be related to fashion.

Edmonton's newest lifestyle magazine Uncovering 
the best in hidden gems around the city.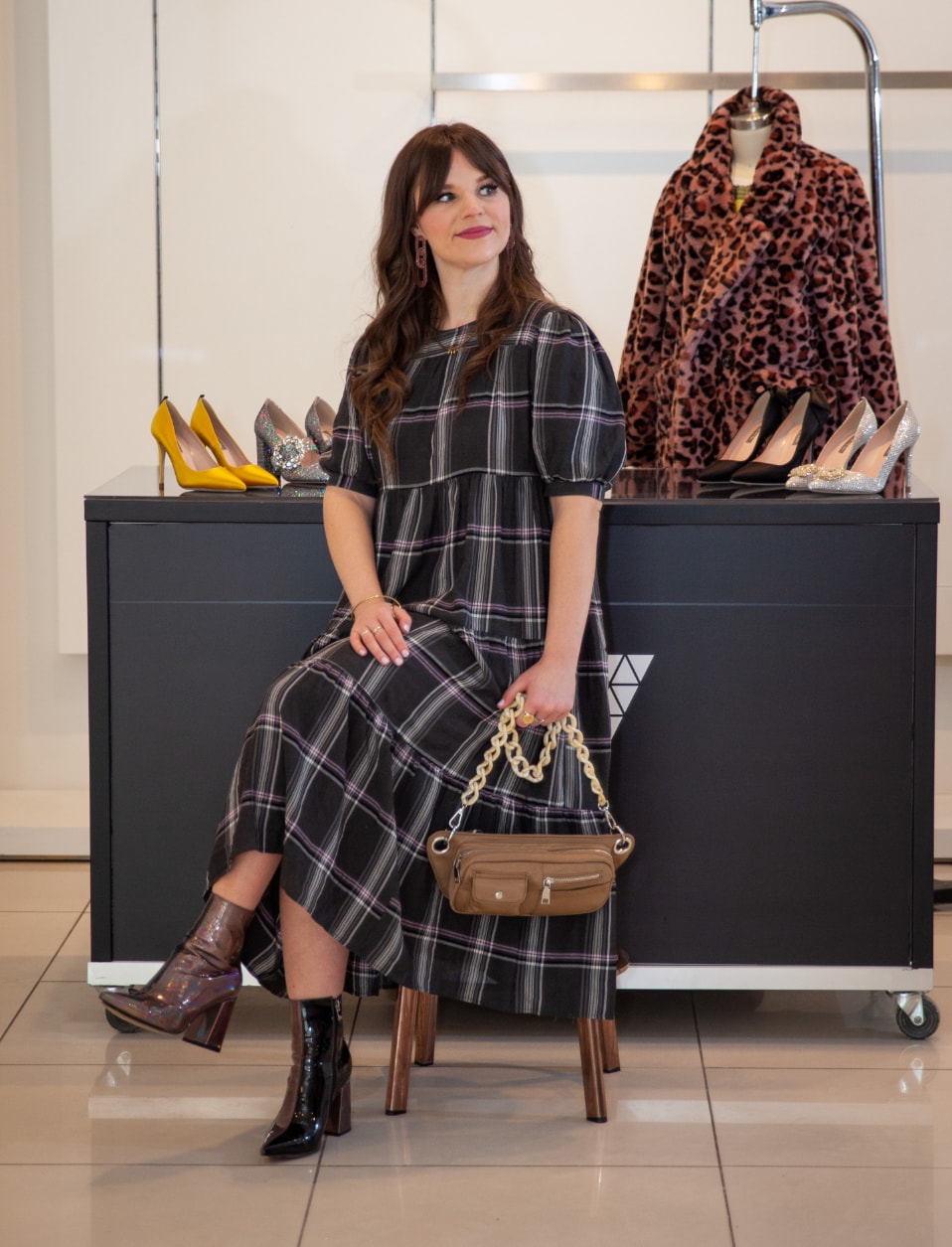 Dress – Topshop at Hudson's Bay
Boots – Public Desire
Bracelet w/Thumb Loop – Art Gallery of Alberta
Ring w/Face – Les Arts Plastiques
Necklace – Karmen Victoria Studio
Earrings – H&M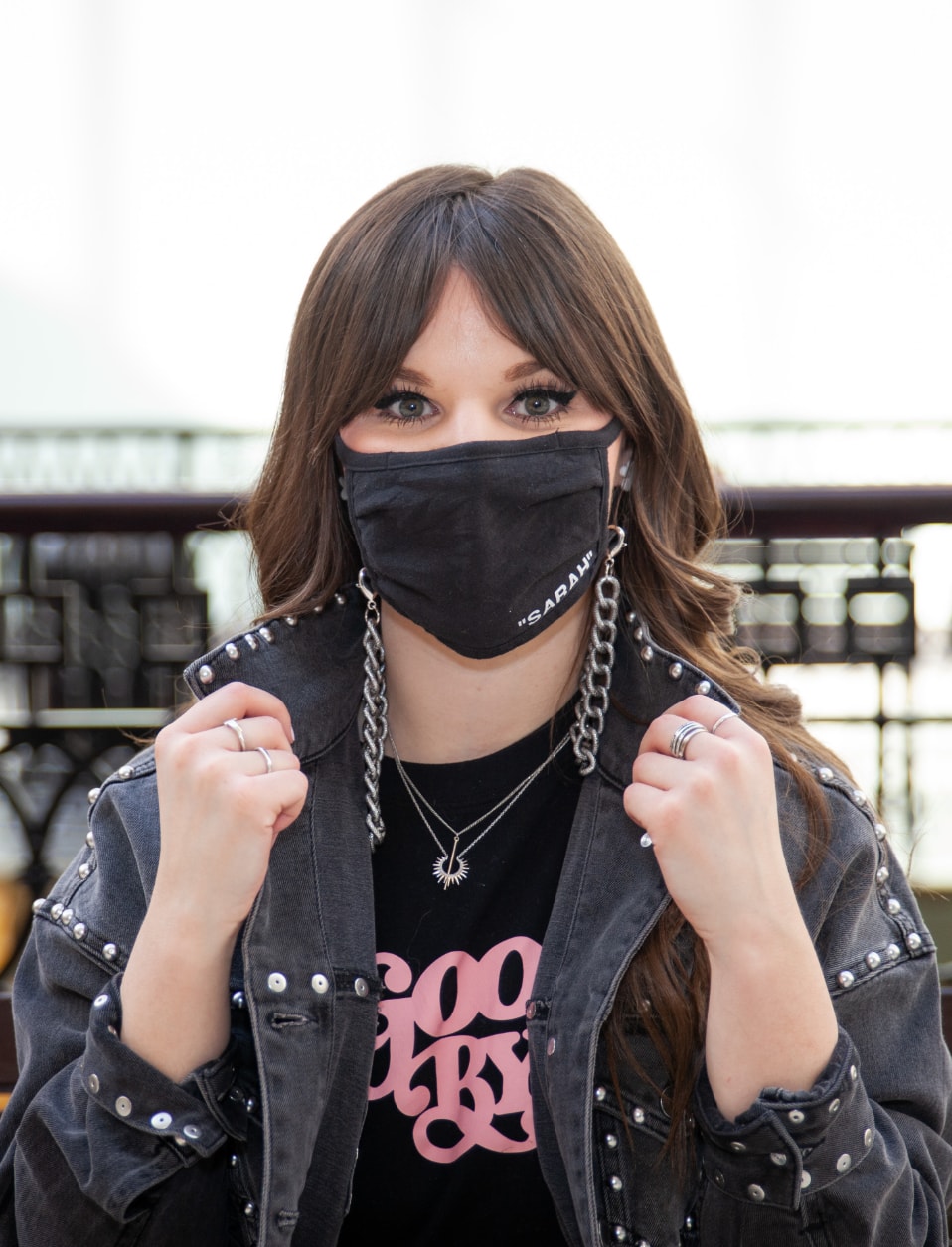 T-Shirt – UNIQLO
Denim Jacket – Michael Kors
"Sarah" Mask – L Squared Design
Mask Chain – Designed by Sarah Ward
Always immersed in creative projects, Sarah launched her own line of 'maskccessories' (she came up with the idea and coined the term after getting frustrated with constantly misplacing her mask) that adds a stylish twist to keeping your mask close.
Talking about her top three items, the first on the list are shoes. "I am notoriously known for owning more pairs of shoes than I can count and have a spare room in my house that is affectionately known as the "shoe room", full of my collection of boots and heels. I find myself buying shoes more than any other item of clothing/accessory."
The other two top items for Sarah include fun outerwear – coats that make our winters more tolerable, and lip colour, as her look is incomplete until the perfect shade of lipstick is on.
Places To Be
See this month's local flavours, products, and services.