Swish Vintage owner Angela Larson Talks Quality, Glamour & the Tragedy of Sacrificing Style for Comfort
Angela Larson's love of fashion is undeniable. Her mind is an archive of decade-specific details and collections that would impress the likes of industry encyclopedias Grace Coddington and Hamish Bowles. With elegant charm, warm laughter and a biting sense of humour, she shares her history, vintage shopping philosophy and fashion witticisms. A marvellous character, to be sure, Larson's passion for all things vintage and fashionable is as fascinating as it is impressive. 
An appreciation for vintage fashion was instilled in Larson at a young age, "I grew up around a grandmother who was an antique dealer. [My family] used to joke that she could spot a designer silk scarf from 300 feet away. So I was around that when I was younger." With a sharp eye and fierce knowledge of textiles, it's no wonder that Larson's Swish Vintage has been a booming success for over a decade. In her early adult years, she worked at Holt Renfrew—"I was in fashion for years, and so I think I must come by it naturally."
Life changed, and Larson found herself a single parent working for an ad agency. As she tired of the long hours and intense pressure, she began to think about starting her own business, "I very naively thought that if I had my own business it would be different. I certainly started out working extremely long hours." Now with another employee and a strong base of adoring customers, Larson no longer works twelve-hour days, though it's hard to imagine how someone so passionate takes a real break from the fashion world. "You just get a high for these things," she says. Even on vacation, Larson is on the hunt, Googling all the local antique and vintage shops before her trips.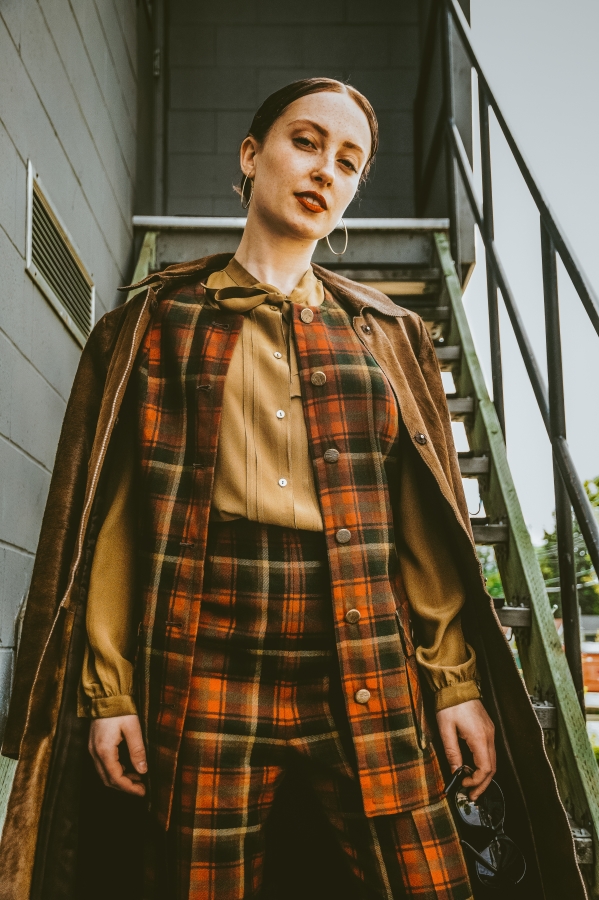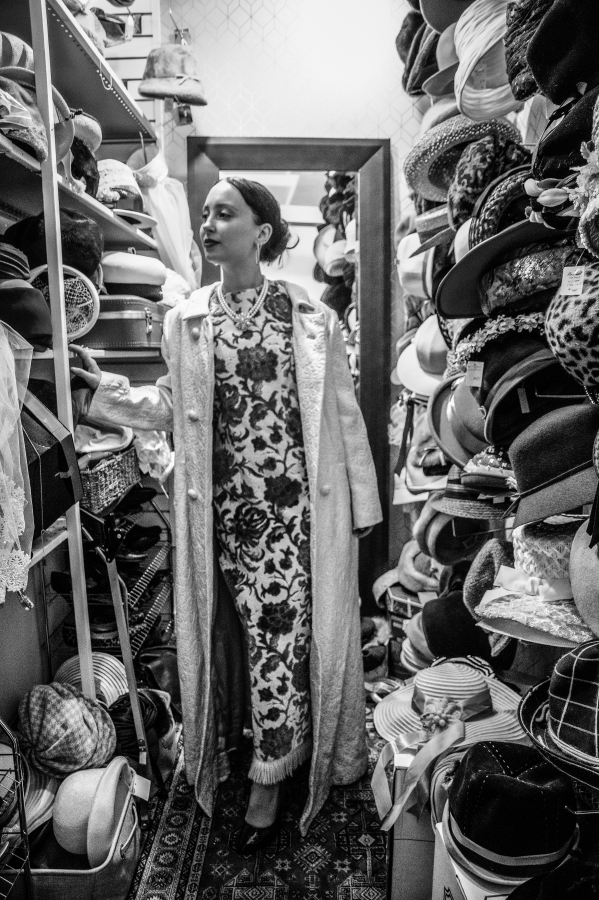 When styling vintage pieces, Larson encourages people to be creative, "it's not about dressing in head-to-toe 40s' or 50s', it's about quality and mixing eras." Creative expression is something of a mission for Larson when curating her collection and working with customers, "people always say to me 'oh, I don't need that, but I'm going to buy it anyway,' and it's just kind of our way of being creative and I think especially as of late, any way you can bring joy and creativity to your life is a bonus." The joy that comes with finding a vintage Hermes scarf or a one-of-a-kind 1960s miniskirt can't be denied. Whether you're searching for a vintage designer piece or a hand-made 1940s gown, Swish has the best of the best. Larson is one of the few in Edmonton who buys clothing outright; she combs through twenty to thirty emails a week from collectors and estates, all offering her first dibs. 
A resolute commitment to dressing fabulously for any occasion is non-negotiable for Larson, she wants people to embrace great style, regardless of where they're going or what they're doing. Wearing and selling vintage is about unapologetic glamour and beauty, "I get some of the most glamorous women in [my store]. I have a customer who will stop by in a Chanel fur coat, she looks like she's just walked off a television set, and I'll say 'oh my gosh, where are you off to?' and she'll say 'here.' I just love people like that." The Swish clientele demands quality, vintage pieces, not a rack of five-dollar jeans. While there can be a cross-over between vintage shoppers and thrifters, the difference is that Swish customers are looking for a high degree of curation and attention to detail that thrift stores don't offer. 

Edmonton's newest lifestyle magazine Uncovering 
the best in hidden gems around the city.
When it comes to shopping vintage, Larson wants her customers to challenge themselves, "someone might say, 'I don't wear dresses, they aren't comfortable.' Well, dresses are comfortable—if they fit you." One of her top tips for shopping vintage is to know your measurements ahead of time so that the try-on process isn't disparaging. Swish labels and groups pieces by measurements, so knowing your bust, waist and hip size will make shopping a dream, "if something is too tight, short, or awkward, of course, it's not going to be something you're drawn to, but I think that's part of shopping second hand.  Whether you're thrifting or buying vintage from a shop like Swish, shaking up your preconceived ideas of what comfort means is paramount, Larson says, pausing before delivering a hard truth Anna Wintour would love, "you can be comfortable in a million different things that are not tragic to look at."
Even though vintage designer pieces can be found in every corner of Swish, Larson says the label isn't what matters most, "I want young people to know that it's not just about Chanel or designer, it's about beautiful things, and you can get that unlabelled. So many vintage pieces are hand-made; there were so many incredible home-sewers in the 50s, 60s and 70s. I hate being asked about brands because to me it's just a lovely piece." She makes a strong case for replacing five acrylic fast-fashion sweaters with one or two vintage wool sweaters, "why have five crappy sweaters when you can have one really beautiful one?" she says with a sassy laugh. It's always been about beautiful fashion pieces for Larson: good style is simply her way of life.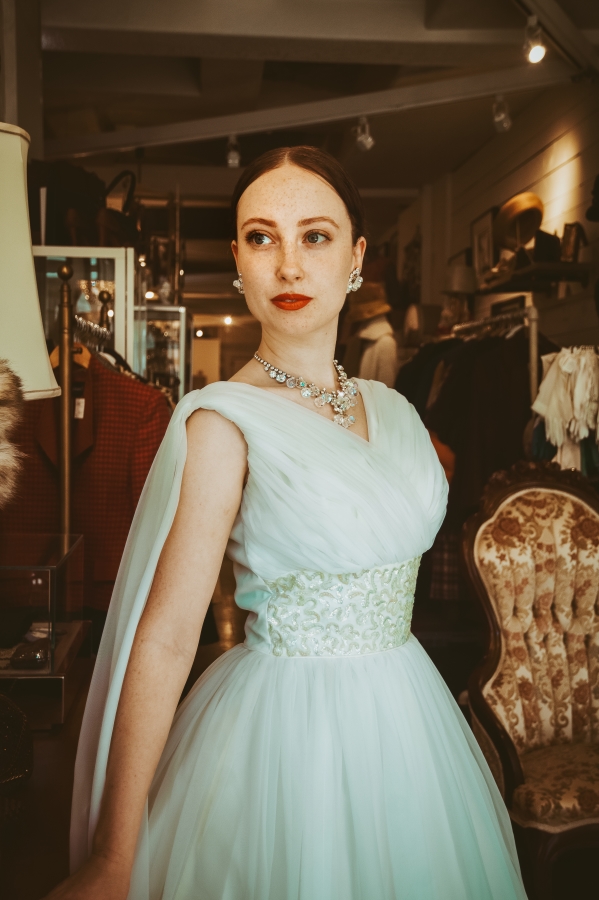 Places To Be
See this month's local flavours, products, and services.