Wade Brintnell of The Wine Cellar on divine wines worth adding to your cellar for future sipping
These bottles are for the patient wine-lover. If you're one to collect wine and allow it to mature to its fullest potential, then you must add these to your cellar. Just resist the temptation to pop the cork for about 10 years.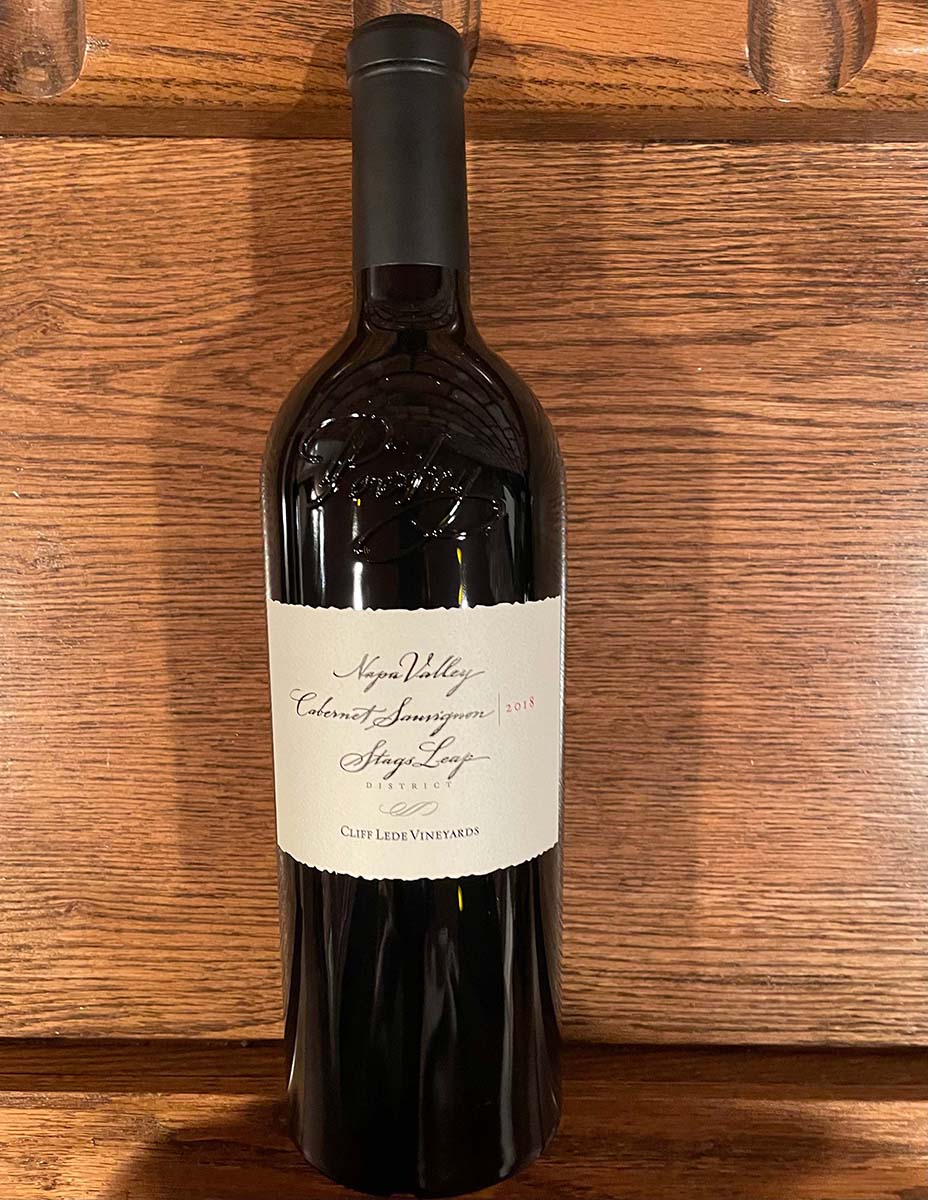 2018 Cliff Lede Poetry
Hailing from the Napa Valley Stags Leap District, this wine actually has Canadian roots. Cliff Lede is from Edmonton but purchased a winery in 2001, with remarkable results. While it would qualify as a Cabernet Sauvignon, Cliff Lede calls it poetry which allows him to play with the blend each year. This particular year is made up of 88% Cabernet Sauvignon, 6% Merlot, 5% Petit Verdot and 1% Cabernet Franc. It is a dense, full-bodied wine that anyone would be lucky to find, as there are only 30 – 35 six-pack cases allocated to the province of Alberta. "On your palate, you get a lot of black fruits, such as blackberry, blueberry, and blackcurrant," said Wade Brintnell. "On the nose right now, you get a lot of ripe fruit and spice, like cinnamon and anise seed and a bit of cedar. I've been lucky to taste this wine at different vintages, and it takes on layers and layers of characteristics and flavours."
This wine pairs well with red meat, like lamb or steak. However, more importantly, according to Wade, are the sauces and the cooking. Take a minimalistic approach and allow the meat characteristics to show through. 
~$438.95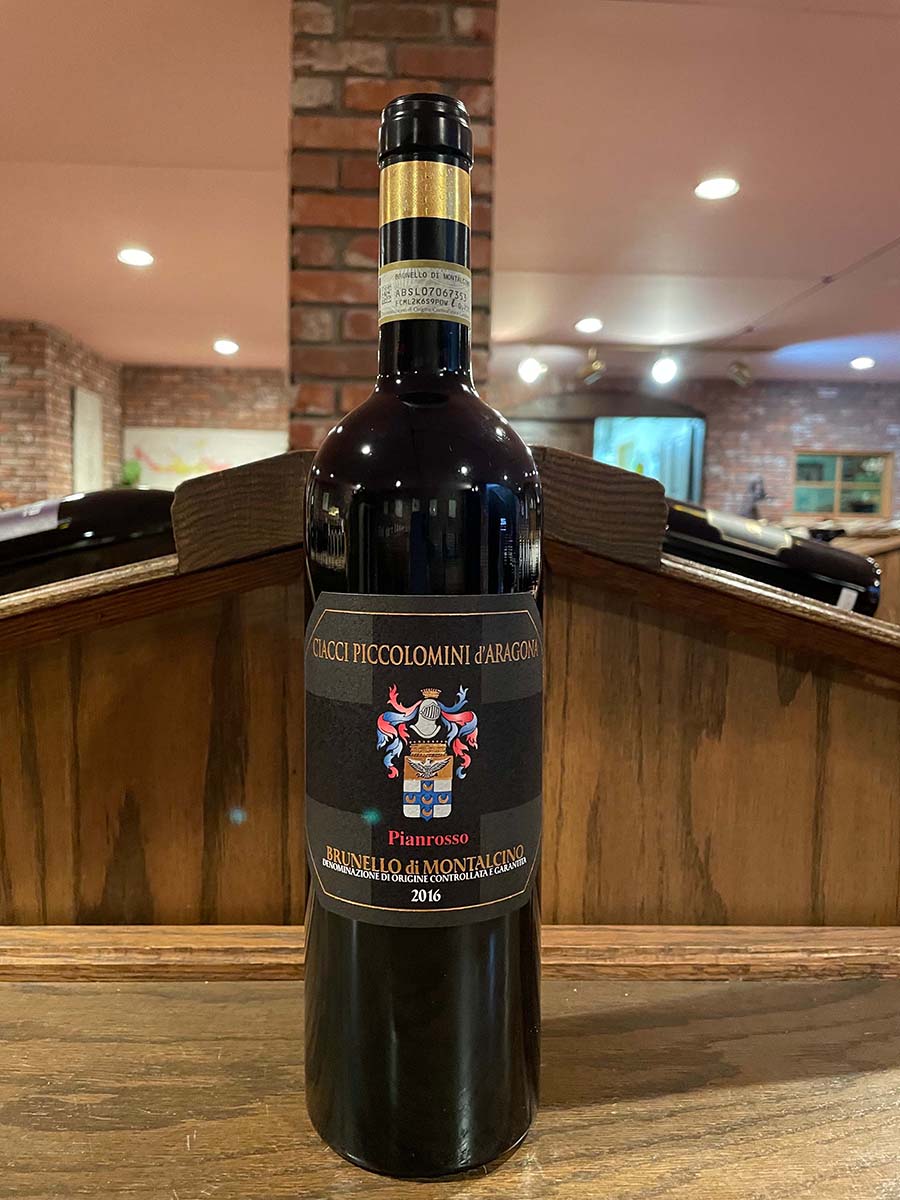 2016 Piccolomini Pianrosso Brunello di Montalcino
This wine comes from one of The Wine Cellar's long-time Italian producers, from Montalcino specializing in Brunellos. For a single vineyard Brunello, the site being only 11-hectares, the price point is exceptional. There were only 30 cases allocated to Alberta. "Right now if we were to open it, we wouldn't get a lot of the character that will develop in this wine. Typically, wild berry, and some rosemary, would be something I would pick up on the nose a little bit. When these wines are fully mature, the Brunellos develop a really enchanting aroma. It's a wine I could just sit and smell all evening without even tasting it." 
Pair this wine with a recipe from the region or something Italian-themed. It would be excellent with Osso Bucco. For Italian wine lovers, this is a must-have.
~$108.95

Edmonton's newest lifestyle magazine Uncovering 
the best in hidden gems around the city.
2018 Remoissenet Bâtard Montrachet Grand Cru
This Grand Cru Chardonnay from Burgundy comes from Remoissenent, a very old estate that was a négociant for the early part of the 20th century. They were later purchased by a group of investors, who have since purchased a number of holdings in Burgundy, which is a rare feat unless the holdings come to you through hereditary or familial means. This Chardonnay is considered to be one of the world's best white wines. "As a Chardonnay, you tend to get tropical fruit, almond, spice, and floral notes – all of which will develop and be enhanced by that bottle's age. I would consider it a very powerful wine. When you taste this wine when it's mature, you could literally taste it for 60 to 90 seconds and the flavours would be evolving in your mouth constantly." 
This wine screams to be paired with something rich and elegant. You don't want to influence the character of the wine, so opt for something like lobster, with a very light serving of cream sauce.
~$1046.95