WEM's Ken Christensen & Sarah Ward Talk Tokyo Streetwear & Aspirational Style
From couture to streetwear, the Japanese have always been creative leaders within the fashion industry. With design icons like Issey Miyake and Rei Kawakubo, and streetwear styles like Gyaru and Visual Kei, Japan has always been a hotbed for avant-garde fashion.
With a sprinkling of white-blonde hair and a luxe, ecru bomber jacket, Ken Christensen, West Edmonton Mall's Creative Director of Marketing, is in the iconic business—but make it fashion look. Retail Marketing Manager Sarah Ward dons a gorgeous leather jacket in an all-black ensemble that screams Veronica Lodge meets Nancy Spungen. The pair is reminiscent of the great fashion duos we know and love: Anna and Grace, Dame Vivienne and Andreas, to name a few. They have natural chemistry, though both are commanding in personality. In any other circumstance, they might be rivals, but at WEM, they vibe off of each other's energy. It's creative electricity.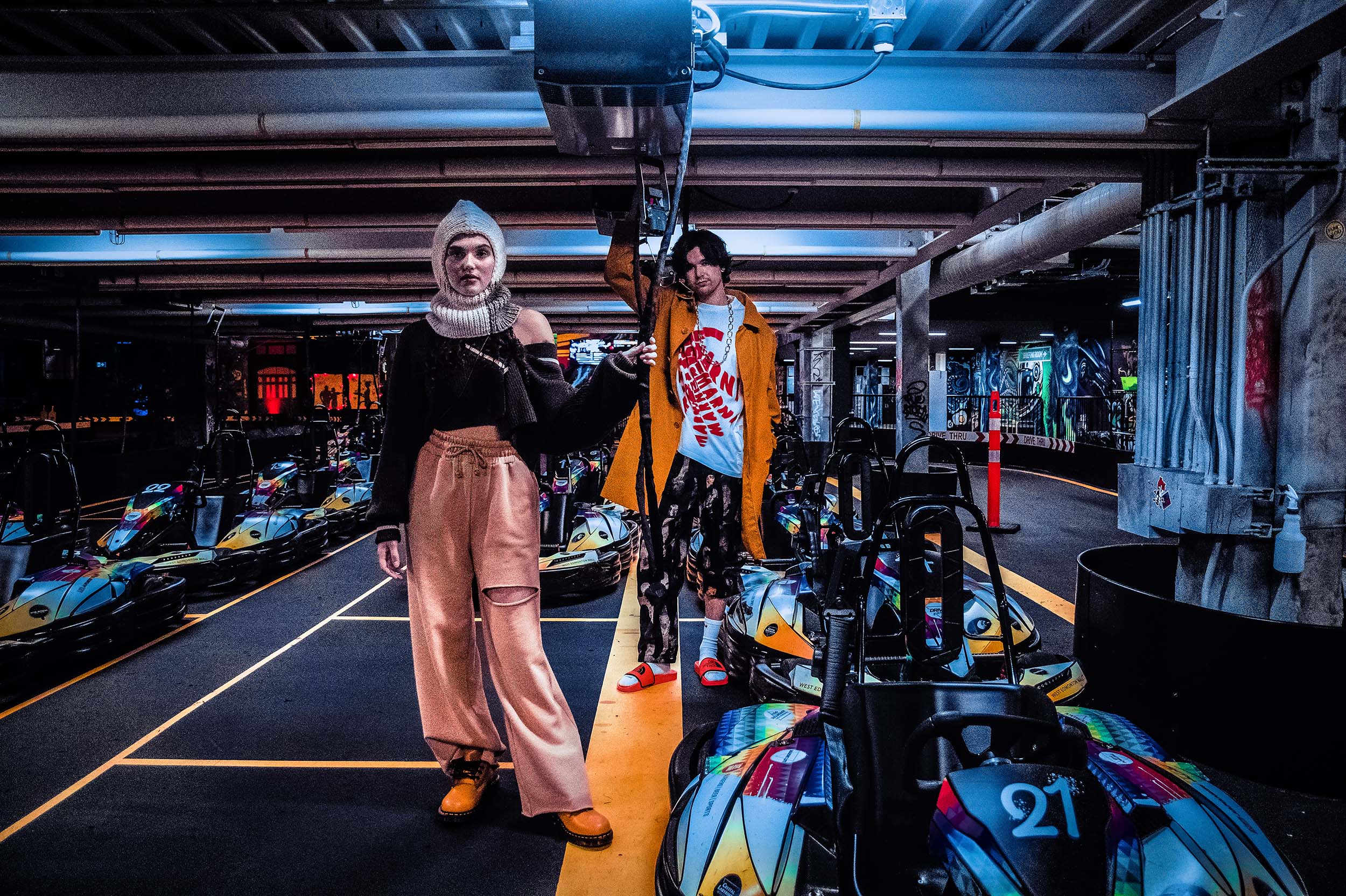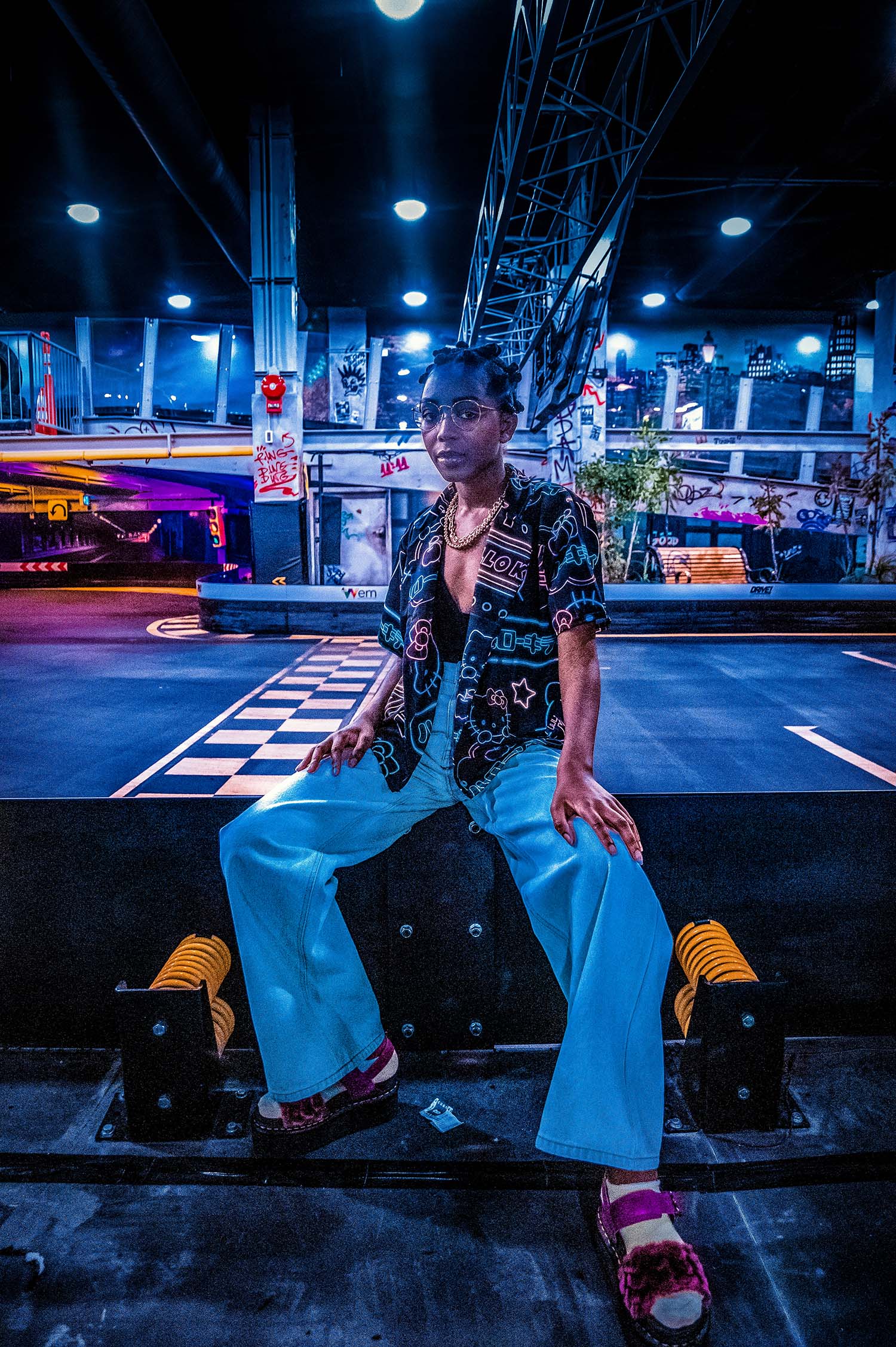 For Christensen, Tokyo streetwear is "gender fluid, it's all about colour, and it's fun." Through apps like TikTok, the two were able to immerse themselves in the fashionable streets of Tokyo, through the lens of the undiscovered style mavens that dazzle those of us in North America with their out-of-this-world fashion sense. Men's and women's fashion blends in Tokyo have transcended antiquated societal norms without apology since the birth of Rei Kawakubo's Comme Des Garçons (which translates to 'like the boys'). Sacai dresses and Dr. Martens boots on the guys; hoodie dresses from Moschino (fashion's favourite house of tricks) and bedazzled boots by Sarah Jessica Parker for the girls; nothing screams Tokyo like the unconventional. 
When talking about aspirational styling, it's clear that Christensen and Ward feel very passionate about accessible fashion. They express this much like the Japanese through 'high-low styling'. Mixing high-end and affordable pieces to create a unique look pushes boundaries within the polarizing world of fashion. "It would be so easy to walk into five stores and pull head-to-toe looks that are all beautiful and also cost thousands; but we know that's not realistic for most people. We're always thinking about who our audience is," says Ward. In the stand-off between the haves and have-nots of the fashion industry, the duo finds inspiration in the "real people who have the guts to stand out," regardless of who or what they're wearing.


Edmonton's newest lifestyle magazine Uncovering 
the best in hidden gems around the city.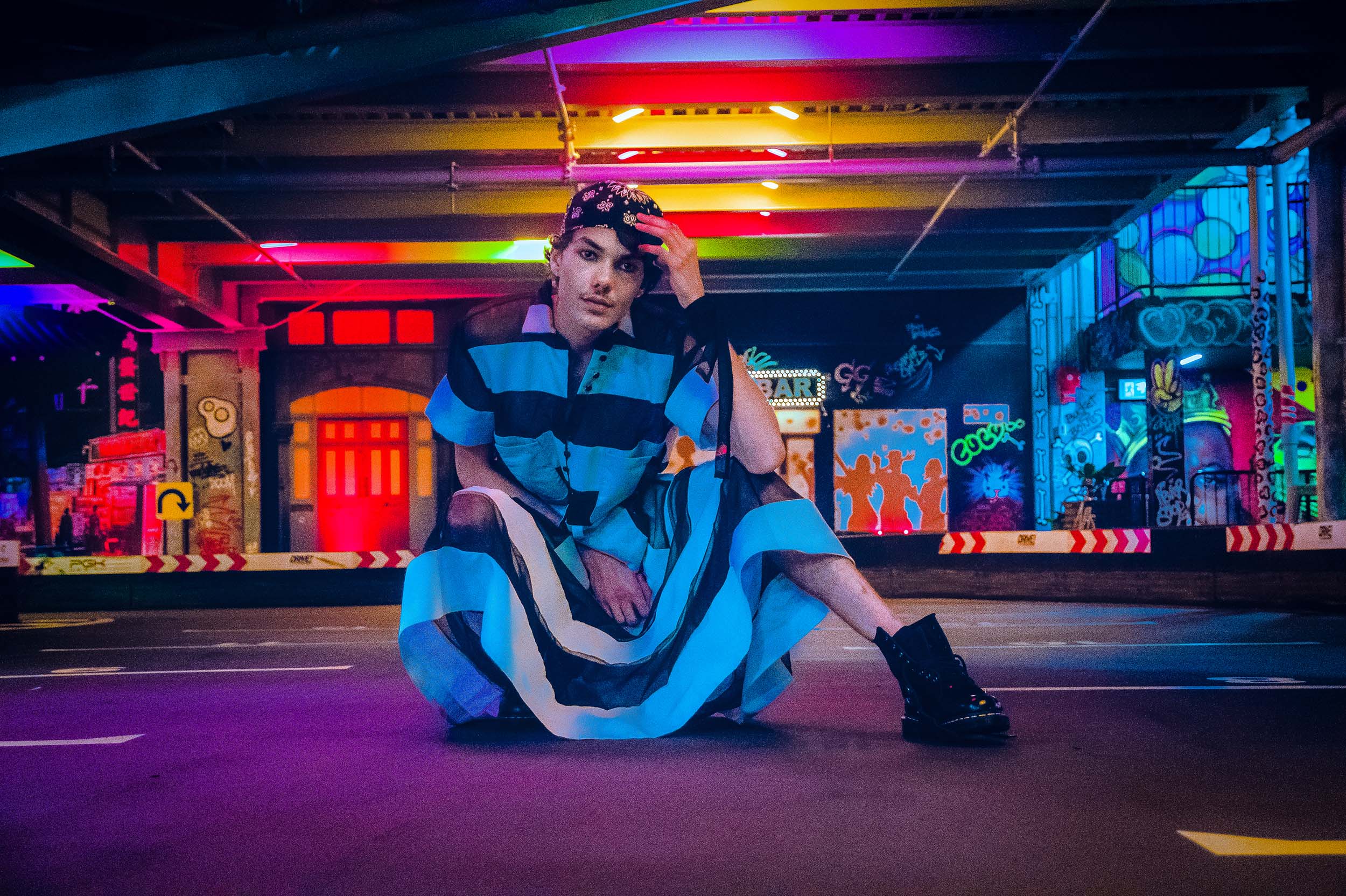 After a summer punctuated by heatwaves, the hope for cooler fall weather also permeates the pair's decision to search for inspiration in Tokyo; the art of layering is a hallmark of Japanese fashion from the runway to the streets. Christensen and Ward didn't play it safe with their take on bold layering, pairing items like a heavy-knit Le 31 balaclava with a brutalist OAK + FORT sweater. Socks and sandals make an appearance, as do pumpkin spice, colour-chromatic looks that make a case for the return of corduroy.
The inspiration is Tokyo, but the message of the duo's work is that West Edmonton Mall is a fashion haven for everyone, regardless of income. Aspirational style is a way of life. "It becomes about how you shop," they agree, not where you shop.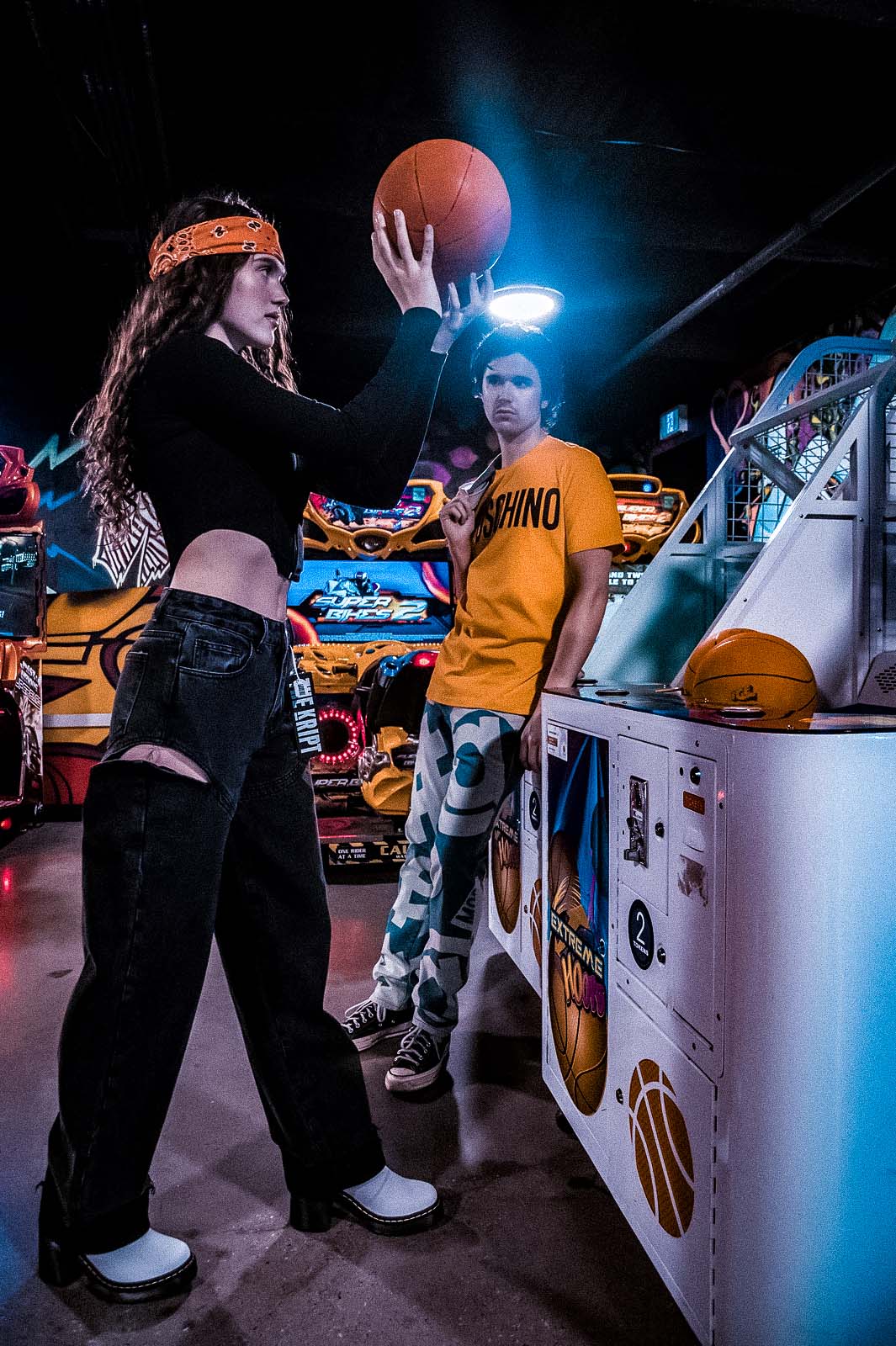 Styling: Ken Christensen & Sarah Ward
Models: Morgan Colston, Georgia Korfeh, Ceili Mowat, Kegan Mowat, Will Ferby
Agency: Patti Falconer Agency
Hair & Makeup: Amber Prepchuk
Places To Be
See this month's local flavours, products, and services.