Combining a spacious SUV with four-door coupe styling, the Audi e-tron Sportback electrifies the driving experience
The Audi e-tron Sportback tries to do it all – and it succeeds. 
It starts off with the spaciousness and functionality of an SUV, and combines this with a sleek and sporty silhouette, thanks to the Sportback styling. Underpinning it all is a powerful electric drivetrain that balances performance and efficiency perfectly. 
The elegance of the Sportback's tapered roofline and four-door coupe styling is immediately evident, blending flowing lines and sharp creases for a look all its own. Fusing sleek, modern lines and muscular aggression, the e-tron Sportback's visual identity is completed with a set of staggering 22-inch rims that fill the wheel wells to perfection.  
The drag coefficient is 0.28 Cd, making this an incredibly slippery vehicle when it comes to aerodynamics. That helps minimize resistance, and therefore maximizes the vehicle's range. 
The drama starts before you even get in – locking and unlocking the car greets the driver and passengers with ultra-cool animations from the matrix-design head- and tail-lights.
Climb into the roomy cabin, and you'll find a plush modern world crafted of world-class materials – Valcona leather, stitched panels and beautifully textured soft plastics – and a sleek design with the latest technology throughout. 

Edmonton's newest lifestyle magazine Uncovering 
the best in hidden gems around the city.
Behind the perfectly-shaped steering wheel is a fully digital dash allowing the driver to choose exactly what they want to see. Centered above the console are two touchscreens – one that handles the Bang & Olufsen audio system, navigation and vehicle functions, and a second one that is dedicated to the climate control system. 
Rear passengers aren't second-class citizens – all the wonderful touches and finishes continue to the back, and there are plenty of charging plugs and a separate climate control panel for each passenger in the back. 
But the e-tron Sportback isn't just luxurious, it is also practical. With a large cargo hold and plenty of flexibility, thanks to the split-folding rear seats, the Sportback happily functions as a road trip partner or hockey practice taxi.  
Range anxiety in electric vehicles is a real thing – but it does not have to be with the e-tron Sportback. Its battery boasts a range up to 362 km and using a DC fast charger, the battery can be topped off from 5% to 80% in about 30 minutes.
The e-tron Sportback uses two asynchronous electric motors to create an electric version of Audi's world-famous Quattro all-wheel drive. The motors combine to make 402 horsepower and 490 lb-ft of torque, and propel the vehicle from standstill to 100 km/h in 5.7 seconds.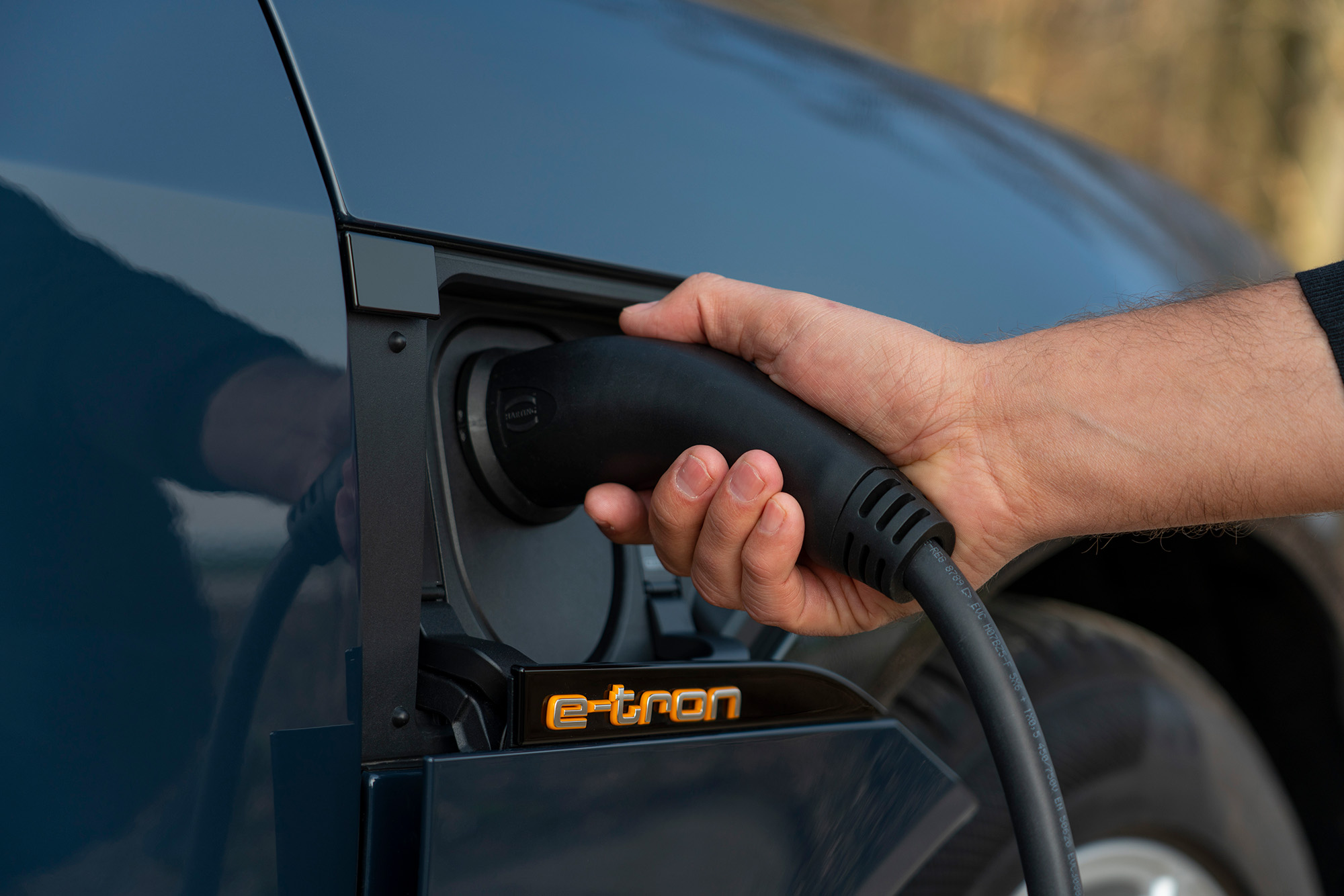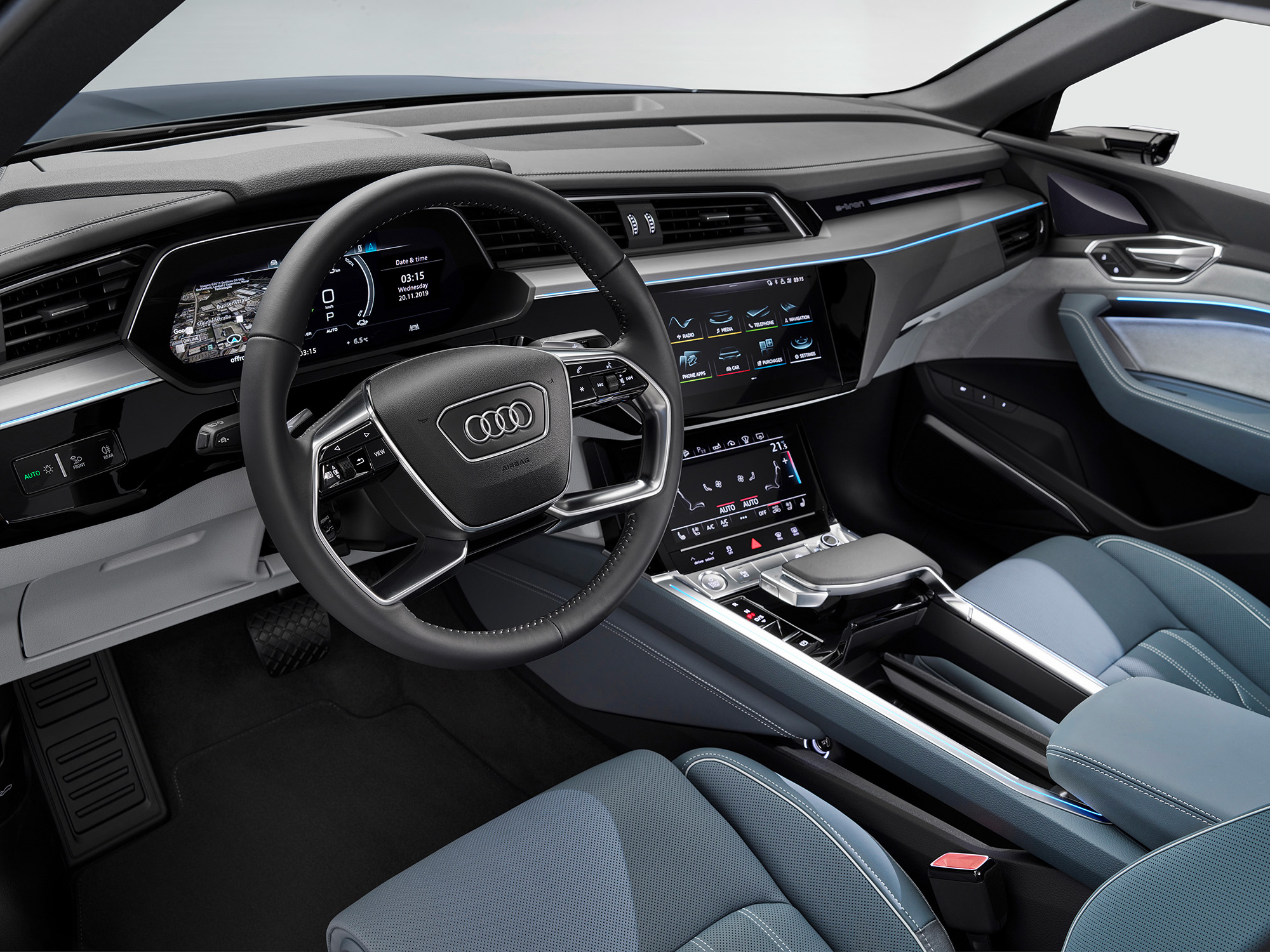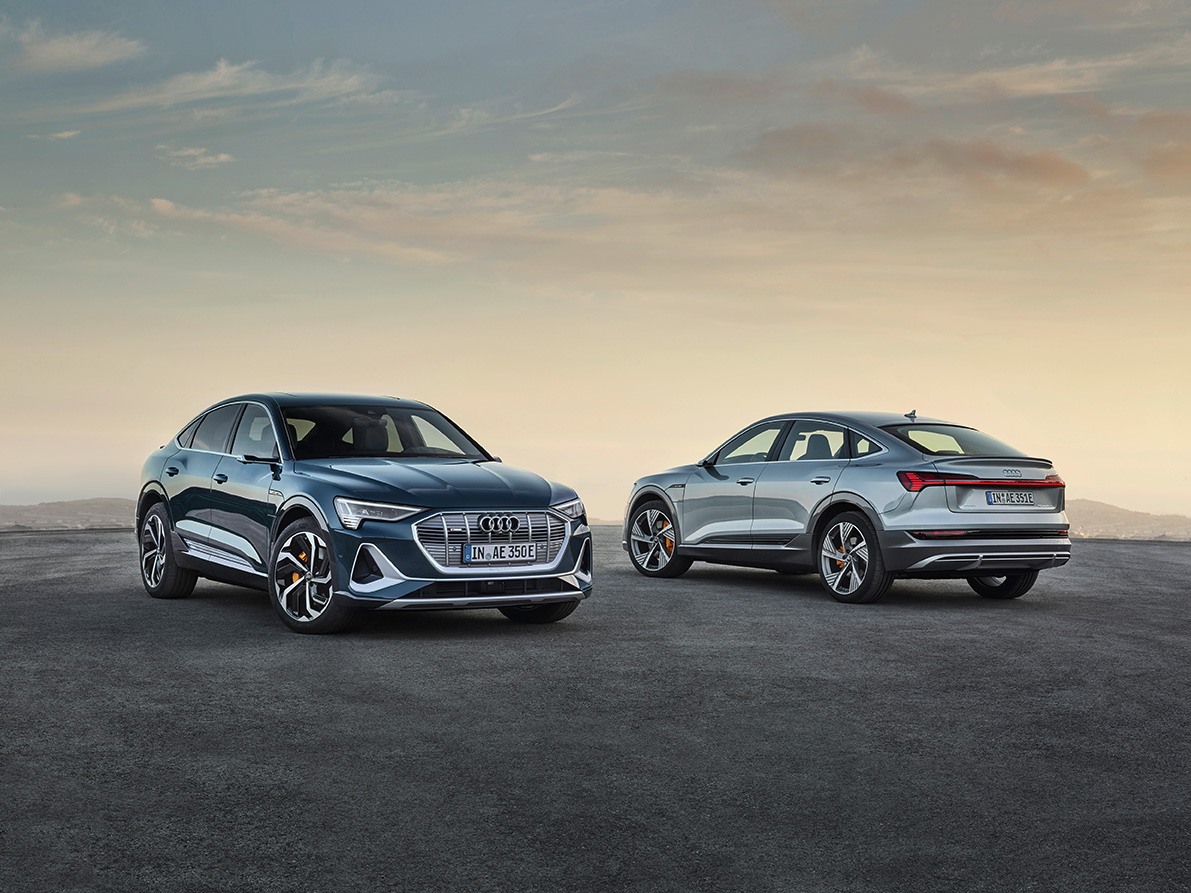 Handing all that the driver can throw at it is the remarkable adaptive air suspension that adjusts each corner continuously, reacting to the road and the driver. This makes for perfect driving dynamics – a buttery smooth ride as well as incredibly competent handling. The car's height can even be adjusted to suit the driver's needs and the road conditions.  
Massive brakes bring things back to earth, and even regenerate power and charge the battery when being applied. 
And if your lifestyle requires some toy hauling, the e-tron Sportback can be equipped to tow up to 4,000 pounds. 
There is nothing the Audi e-tron Sportback can't handle. It does it all – in luxurious silence.
Places To Be
See this month's local flavours, products, and services.